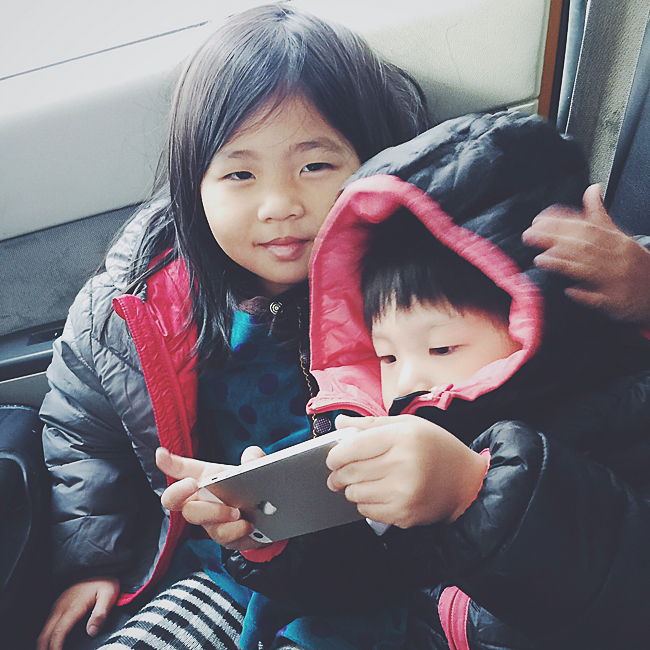 One of the things we had planned to do in New York was to catch a Broadway show (Disney's Aladdin!!) but with a party of four, paying full price for all 4 tickets was a little steep, especially since Finn was likely to either sleep through the whole show or get restless and make me leave the theatre 20 minutes into the performance.
Our solution to this? Lottery tickets.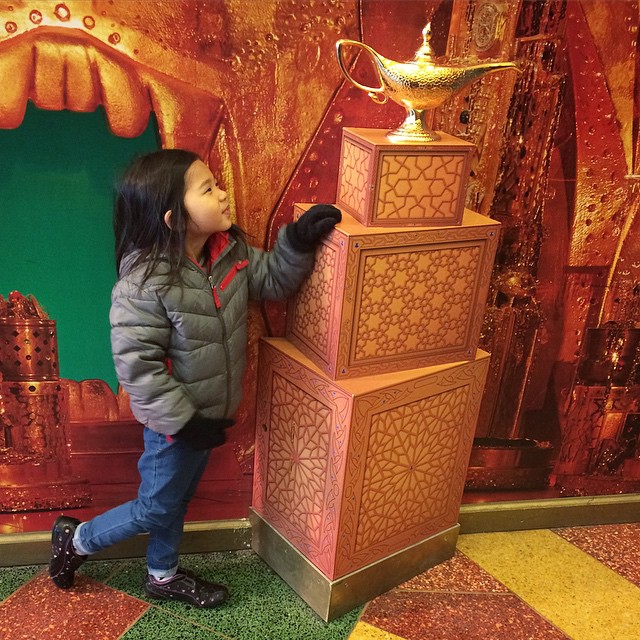 Here's how it works: several pairs of tickets are reserved for the lottery each day and 2.5 hours before the show, they'd open up a counter for anyone to put their name down for a lottery draw. Winners of the draw could then purchase a pair of tickets (usually worth $150-220) for $30 each.
It was quite an experience. There were like 200 of us huddling outside the theatre in the cold, looking very hopeful as the names were called out one by one. The winners would squeal in excitement as their names got called out and after the last name was read, there would be a collective sigh of disappointment from the crowd.
We tried this 3 times until finally, we heard the lady yell "Kirsten Kao" and I couldn't help squealing "YES YES YES!!! Over here!! 2 tickets!!"
So that's what it feels like to win the lottery. Totally rad!
Kirsten was so thrilled that her name got called and she had a wonderful time watching Aladdin with the husband (whose favourite Disney show happens to be Aladdin). They both agreed that it was a fantastic performance.
While they were watching the show, I thought I'd bring Finn over to the Museum of Modern Art for an afternoon of art appreciation. Despite the fact that I have very little artistic ability (both to create or talk about art pieces), we had a great time at MoMA. In fact, I was surprised that I enjoyed it as much as I did. It would be pretentious of me to tell you about how the reductive quality of the spatial relationships contextualised the eloquence of those pieces, but seriously, some of them were really quite um…nice.
Finn liked this watermelon so much, he stood there and made me take a photo.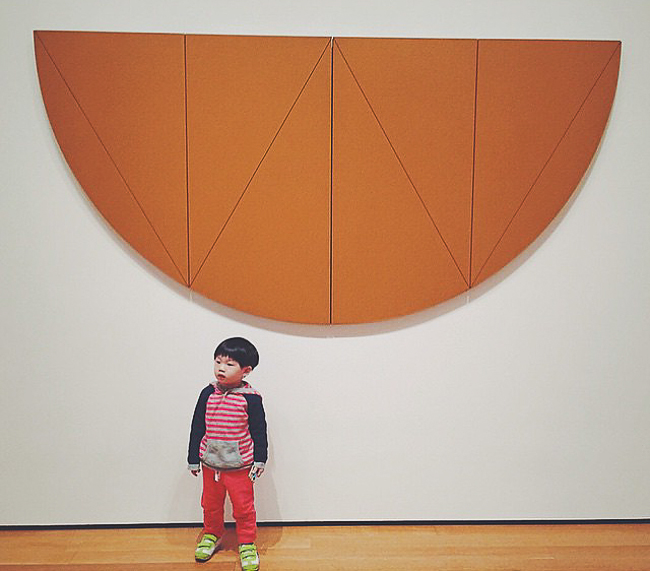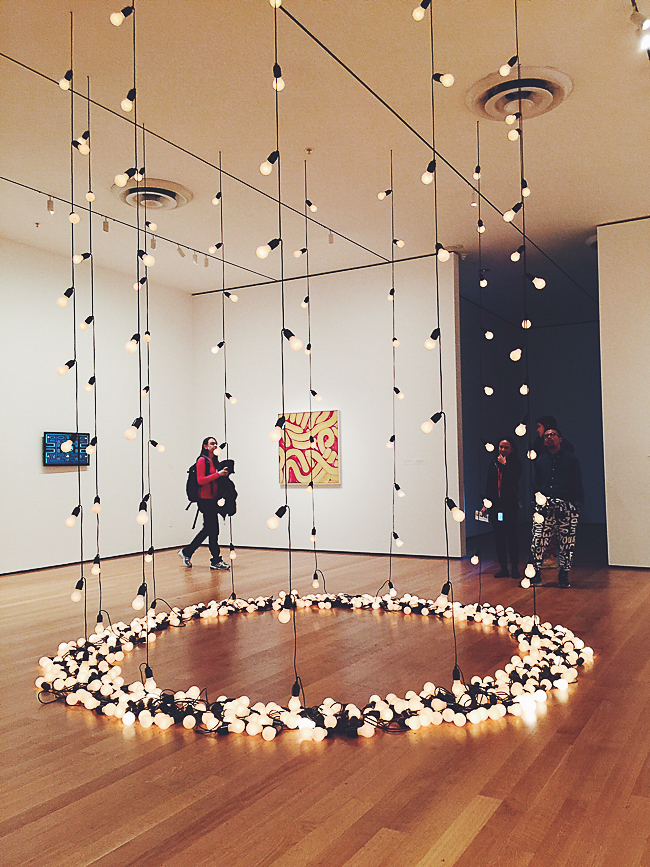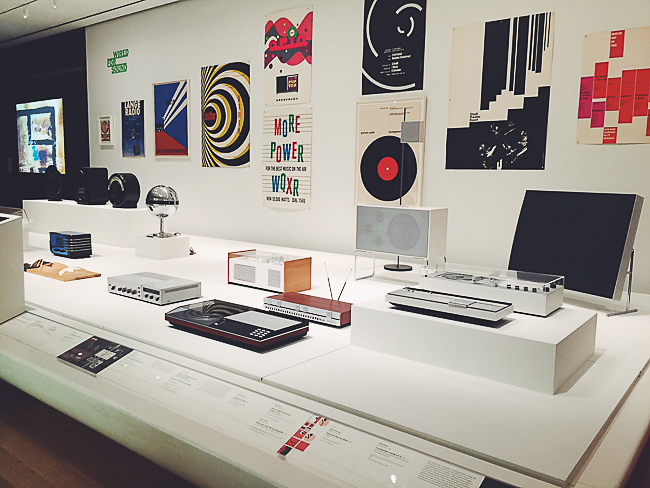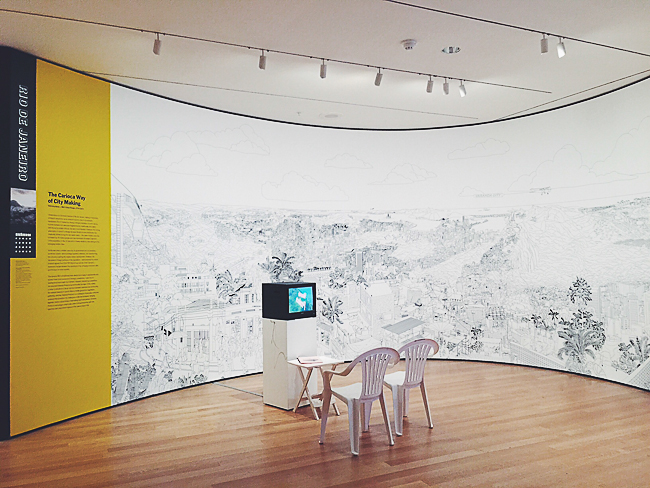 There was even a very fun kids area for the little tots to express their artistic side. Here's Finn getting all artsy at MoMA.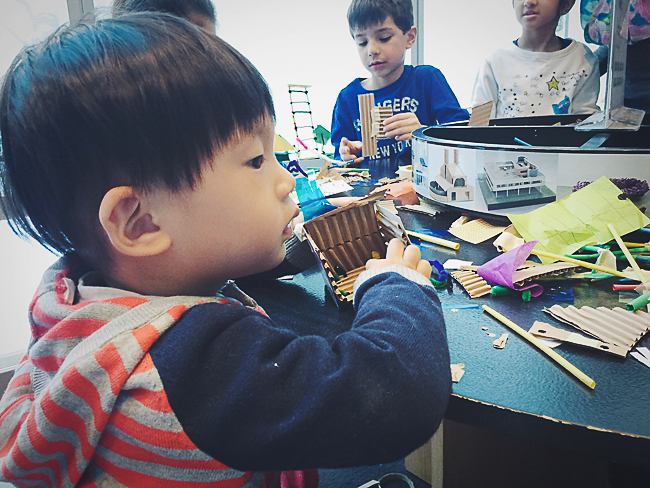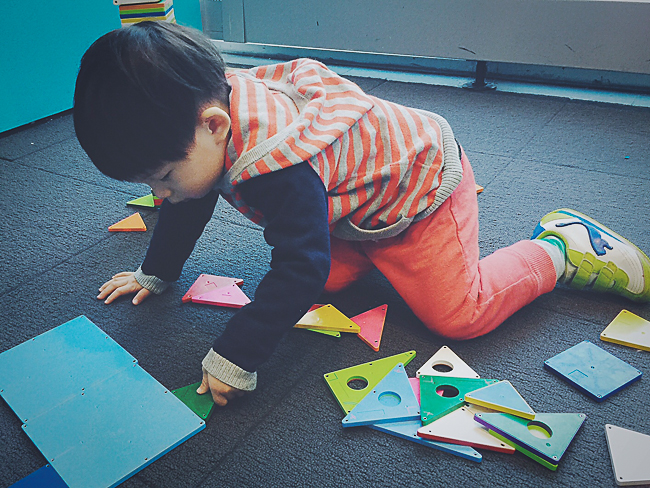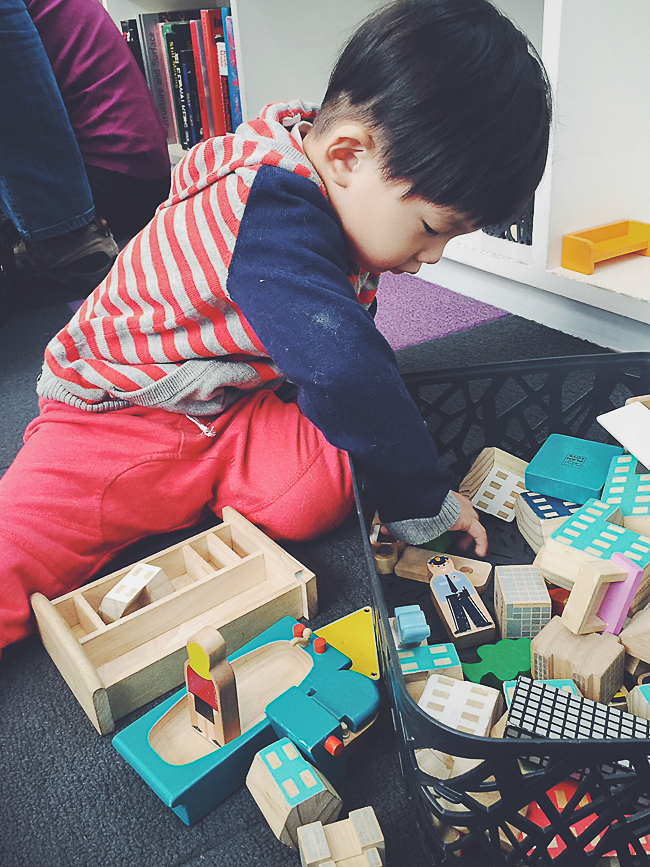 Oh wait, back up a little. So Finn and I hopped on the subway to get to MoMA from Times Square and we got off at 5 Av/53 St only to realise that there were no elevators at that station. We stepped off the subway and stood there looking up at what seemed like 30,000 steps to hike up. With a massive double stroller.
I considered my options, which were a) to make Finn walk beside me while I attempted to carry the stroller up the steps (and hope he doesn't run off) or b) take the subway to the next stop with elevator access and walk back to MoMA. I was leaning towards option b when a burly black guy walked over to us and said "Hey let me help you with the stroller. I'm late for work anyway."
"Wow thanks!! But this stroller is really heavy", I started to say, then I looked at his giant biceps and I figured it would be insulting to his muscles. So I said, "Thanks, but I really don't want you be later than you already are."
"That's alright. Why don't you carry the baby and I'll help you carry the stroller. I have 2 kids so I know how crazy this is."
I picked Finn up and he helped to lug the stroller up a ridiculously long flight of steps while I thanked him every step of the way.
People say New Yorkers are impatient but we met a whole lot of kind, helpful people who would stop to hold doors open for us to pass and give up seats and offer to help with the stroller on the subway. Ok, there was this one guy who tsked and said some words I will not repeat when we took an extra 3 seconds to navigate the stroller up a kerb while crossing the street but that guy was the exception rather than the norm.
On our last night in New York, the husband bought me a ticket to Wicked and offered to watch the kids while I had a night out. Best. husband. ever.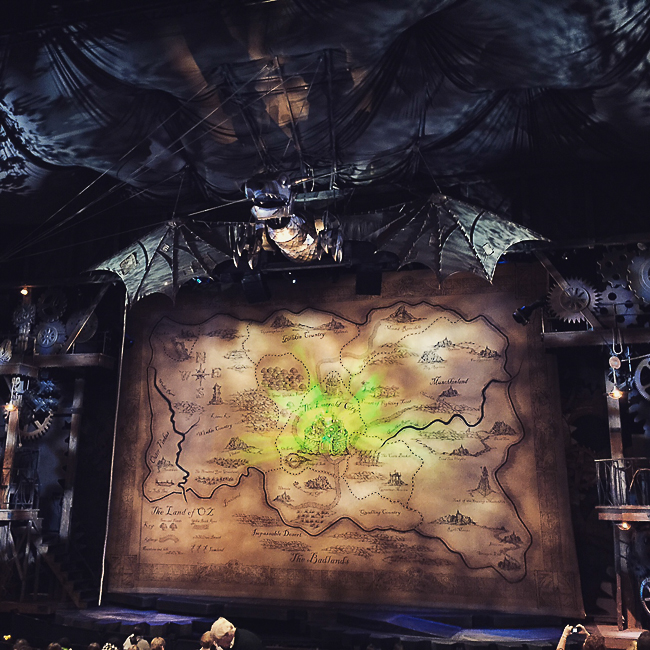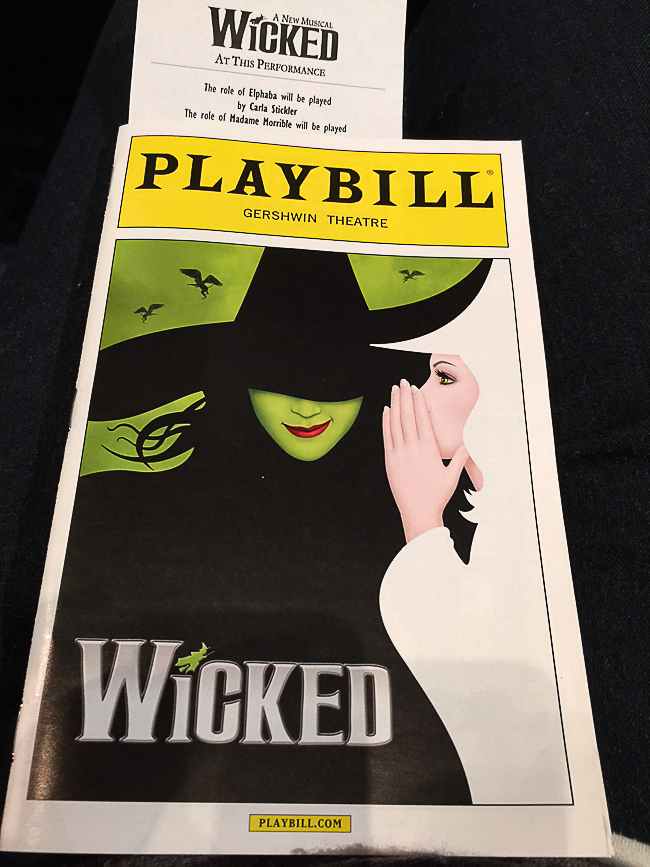 The set was incredible. As was the story and script and singing. It's every bit as good as it's hyped up to be. Possibly even better.
Not a bad way to end a visit to NYC. :)