Me: Baby girl, can mommy hold your hand?
Kirsten: Of course! You can hold my hand anytime you want. 1 o'clock, 2 o'clock, 3 o'clock, 4 o'clock…ANY O'CLOCK also can!
Me: That's like an unlimited holding hand pass, I like.
Kirsten: Um, just not too long ok, later my hands get sweaty and gross.
***
Truett: Mom, are you feeling better? Does your stomach still hurt?
Me: Yeah it does.
Truett: I think I know what will you need. I will pray for you and then hug you super long and you'll feel better.
Me: You're right, that would make me feel better. Also, I think I need about 50 kisses.
Tru & Kirsten: Me, me, me! I'll kiss you so so so many times. Let's all kiss momma!
Finn: ME! ME! KISS MOMMA PARTY!!
Me: Guys, this is the best party ever.
***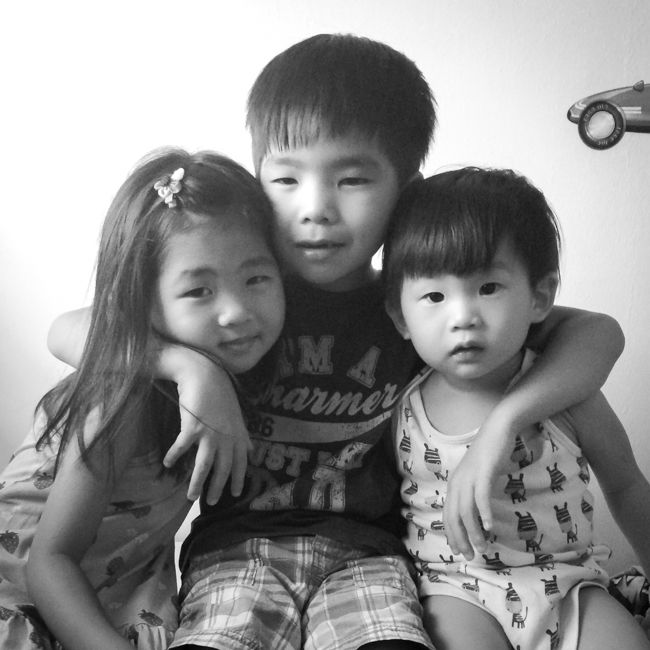 Yeah pregnancy can be rough but even the most awful moments aren't really that bad when I have my very own feel-better-brigade to supply kisses and make it all better.
11 more days and all of this will be over one way or another, and then I'll get to spend the rest of my life loving on these amazing babies.