It used to be that babies learnt to flip through practice, hard work  and determination. We'd put them on their tummies and cheer them on with words of encouragement as they struggled and flopped around like a fish out of water. It's brutal but it's only through the struggle that the caterpillar becomes a butterfly.
<What's up with the animal analogies, you ask? It's animal week and that means too many Nat Geo youtube videos.>
Well, baby Finn is not like most babies. When it's the dreaded tummy time, he realizes that resistance is futile so instead of struggling and trying so hard to flip on his own, he just lets his head flop down to the side and waits for someone to rescue him. Coupled with his charming grin, it almost always works.
Who needs to develop stomach muscles when it's so much easier to smile?
Step 1: The Tummy Time.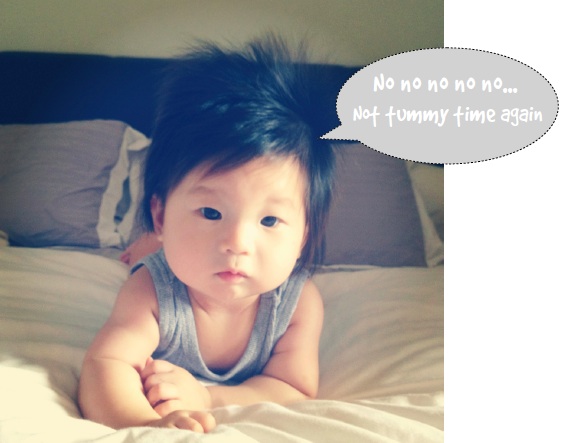 Step 2: The Pout.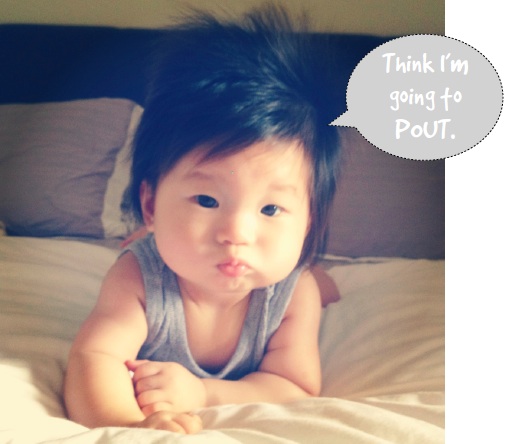 Step 3: The Floppy Head.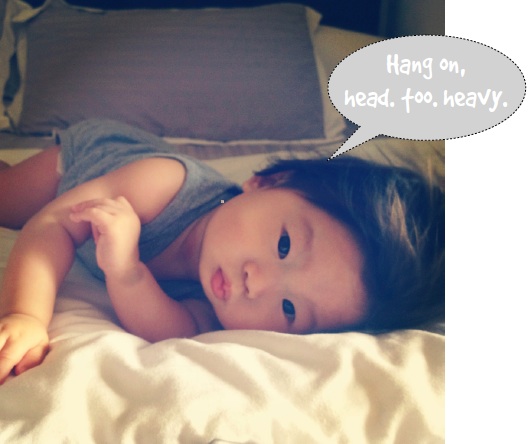 Step 4: The Strategy.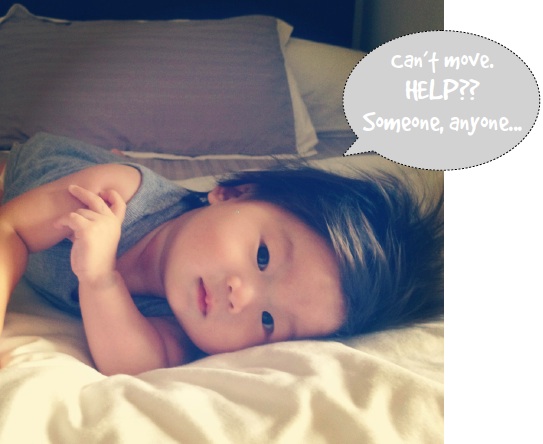 Step 5: The Smile.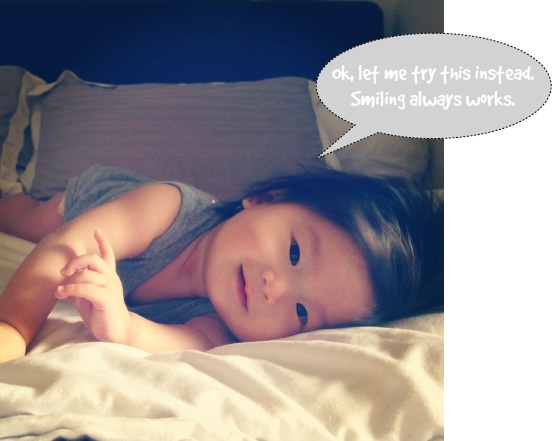 Step 6: Parental Intervention. Also known as The Win.