Now that things have settled somewhat and we've all had a chance to get used to having a new baby around, we have a better idea of what life with 3 kids is like.
Especially on weekends when everyone is around.
I'd describe our weekends with 3 kids as both the best of times and the worst of times.
We can't, for example, go out for a leisurely meal like most other people because there'll be nothing leisurely about it. Or much eating for that matter. One kid will want to be carried, one kid will be ripping open wet tissues to wipe the cutlery (then her own face), one kid will be getting acquainted with all the germs under the table and we'll glance at each other and immediately regret having been so bold as to attempt a lunch at a public place at all.
Somehow, we'll manage (barely) to shovel food down everyone's throats and breathe a sigh of relief that nothing was smashed or spilt or destroyed in the process.
But then on weekends where we're crazy enough to venture out with 3 kids, we also get heart-melting moments like these.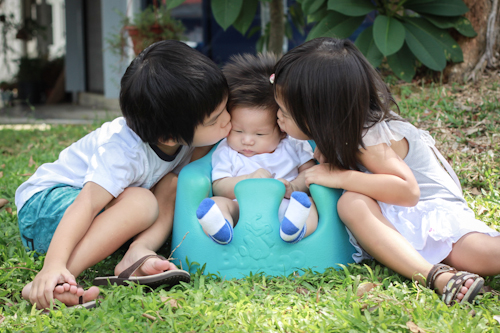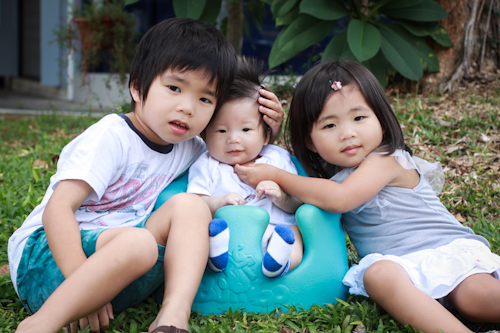 'Nuff said.