Most preschool performances have several things in common – mediocre stage direction, abysmal choreography, average lighting and a very distracted cast. For the most part, it doesn't even look much like a performance.
But then they usually also have the most enthusiastic audience.
Because there's a universal rule of parenting that we all adhere to: "When your kid puts up a performance, you scream and cheer like it's the best thing you've ever seen."
Which is what we did last Friday when the kids had their year-end school performance. I've watched it 20 times and it still cracks me up.
And here's a dose of Hipstamatic Happiness to kick start your Monday.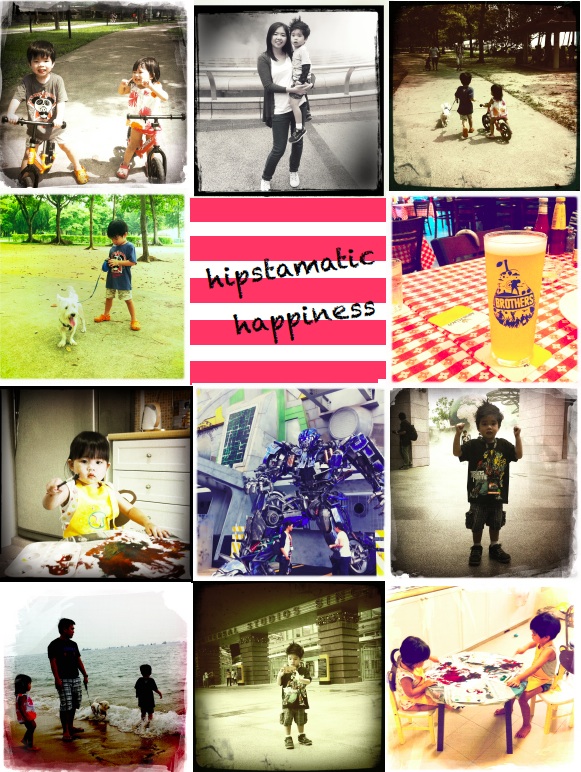 On another note, the awesome TaoShu iPad app is out and you can download it here. The kids really love TaoShu – till this day, these are the only Chinese books they will allow me to read.
Also, it's good to have Petrina Kow back on air every Monday with Joe Augustin. Tune in to Lush 99.5 to check it out.