Last Friday was supposed to be like any other Friday. The kids had school. I had work to finish, errands to run and chores to clear but I didn't feel like doing any of that. So I woke up and decided to declare it Special Friday.
Because I can.
On Special Friday, the kids get to skip school, I get to skip everything else and we all get to go out for a day of fun. It just so happened that a good friend was having Special Friday too so we packed the kids and spent the day at Jurong Bird Park together.
The kids were thrilled out of their minds when I told them. "NO SCHOOL TODAY? AND WE'RE GOING TO THE BIRD PARK?? WITH OUR BEST FRIENDS??? YAYYYYYYYYYY!!!!"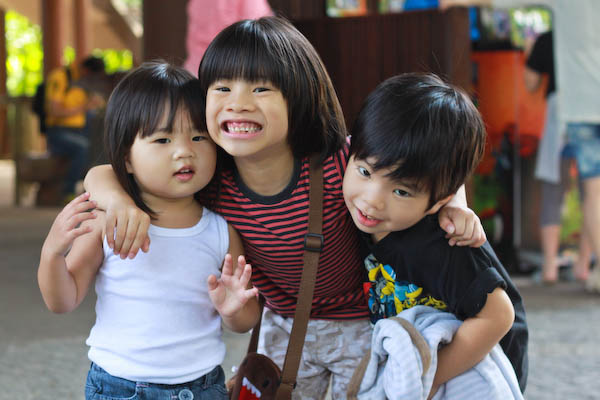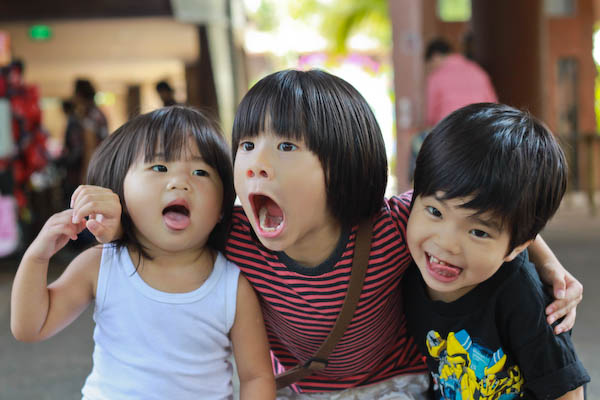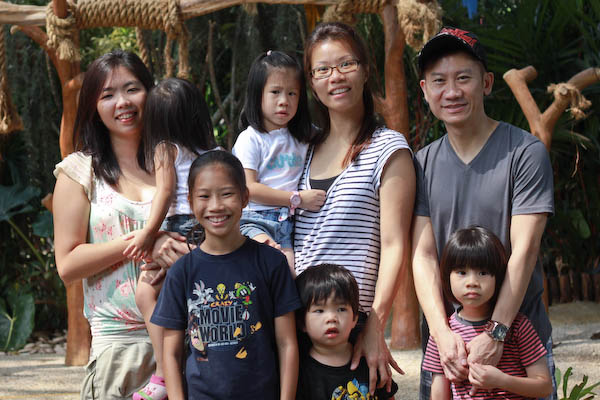 Kirsten has a thing for cows so when she saw these cows at the entrance, my little Kao ran up to them to smother them with hugs and kisses.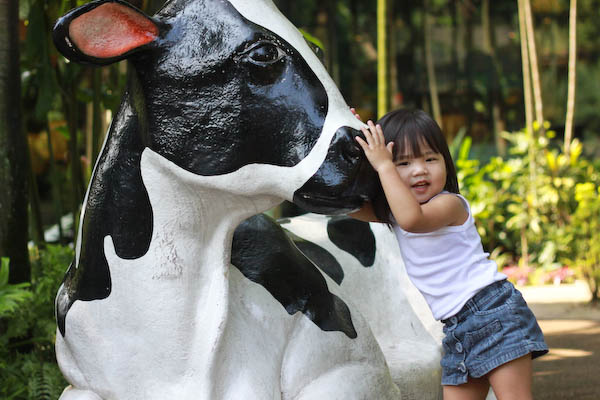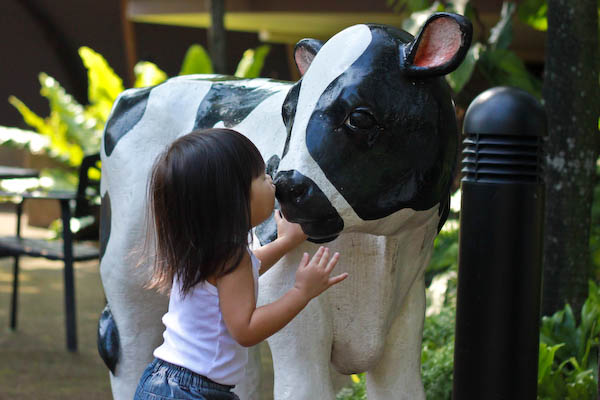 According to the brochure, the bird park is home to some 5,000 birds and 380 species but the whole time we were there, we saw a grand total of like 4 species. Which were these macaws.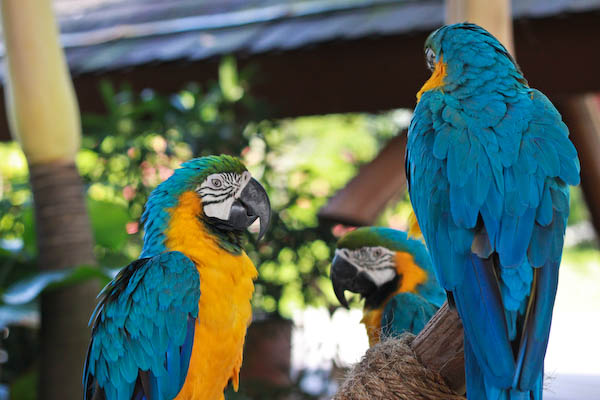 A bunch of penguins.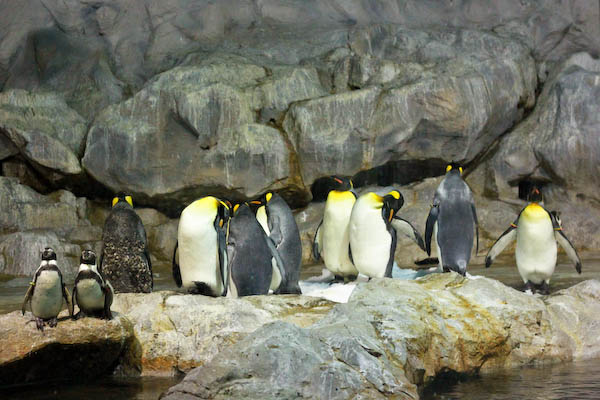 Some flamingos.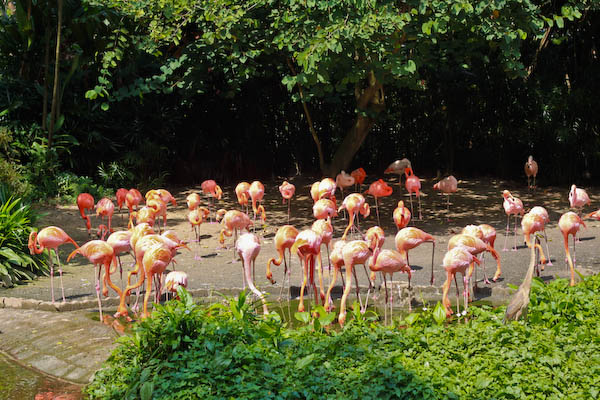 And this statue bird that I was convinced was a statue but turned out to be a live bird. It just stood (sat?) there and glared at us with its little beady statue eyes and only when we moved away, it turned its head and eyeballed us until we were out of sight.
If I ever need a scary statue, I'd skip the gargoyle and go with this scary bird instead. Folks are going to walk past and go "cheh, just another scary-looking statue" and as they walk away, the bird will slowly turn its head to look at them and then BAM, they will freak the hell out. Mission accomplished.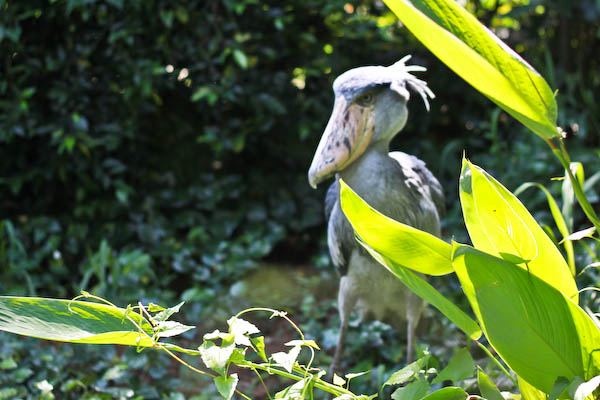 So anyway, after seeing a handful of birds, we got to the new water play area called Birds of Play and that was the end of our birdwatching plans.
We asked the kids the obligatory question "Would you like to see more birds or stop and play?" and they were all "Are you kidding? Do you not see this magnificent structure? GIMME WATERRRRR!!!"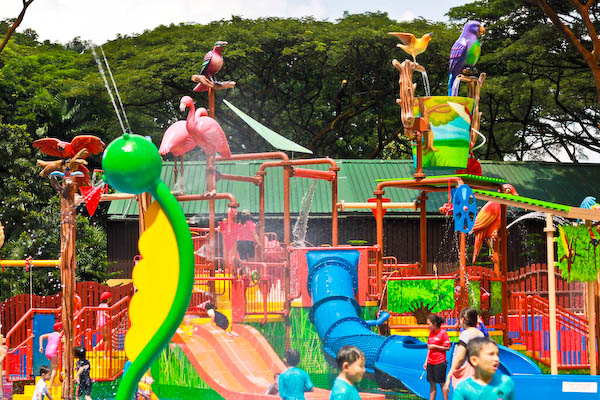 And that's how we spent the rest of the day. Or rather, that's how the kids spent the rest of the day while we stood around trying not to get wet. It was totally more fun that it sounds.
Like all outings, it was exhausting but I'm really starting to like Special Friday. We'll have to do this again sometime.
PS. I'm having a Hot Wheels Wall Tracks giveaway on the Mother, Inc Facebook page. Contest closes tomorrow!