I can't think of a better cure to a crummy week than a weekend of food, fun and fantastic company. It was exactly what the doctor ordered, and by doctor, I really mean me.
Thankfully, Truett was cleared from his HFMD and out of quarantine just in time for all the activities we had lined up over the Easter weekend.
To kick things off, we were invited to Universal Studios for a breakfast with the stars as part of the Resorts World VIP experience.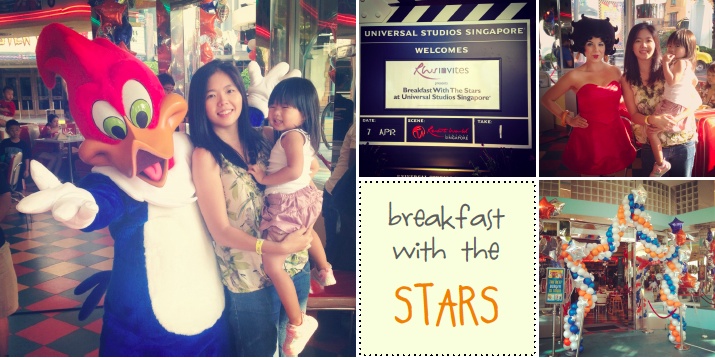 A hearty classic American breakfast was prepared at Mel's Diner and we mingled with characters like Woody Woodpecker and Betty Boop. Because she's never been exposed to the Universal characters, Kirsten didn't know who they were but she was excited to take photos with the "funny bird" and the "pretty auntie" (exact words). I don't think Betty was pleased to be called auntie, but perhaps it's some consolation that she's a pretty one at least.
After breakfast, we were given passes to tour the rest of the park, which seemed to cheer Truett up considerably.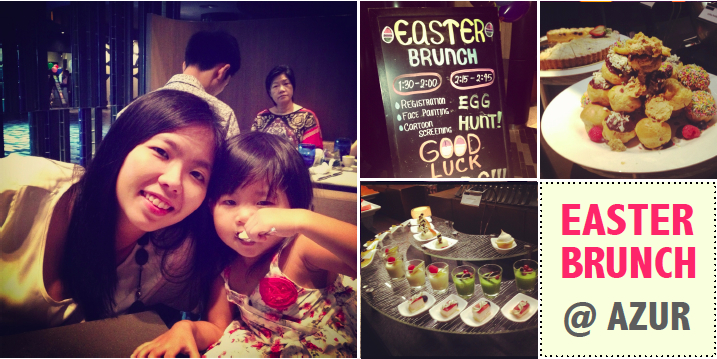 Then yesterday, the folks from Crowne Plaza Hotel hosted us for an Easter Brunch event at Azur. As part of their Easter theme, they came up with several egg-inspired creations to egg up (sorry, bad pun) their usual International buffet spread.
On top of a wonderful brunch, they prepared a good old-fashioned Easter Egg Hunt for the kids while we cheered them on and took pictures.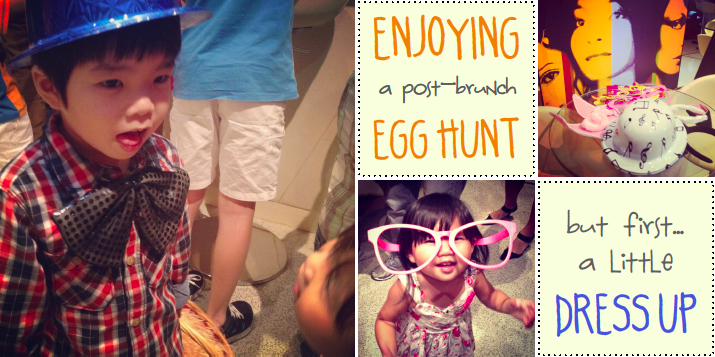 I didn't think the weekend could get any better but it did because the kids fell asleep at 7.30pm and we rounded off the night watching Manchester United ease into a comfortable win over QPR. Then to the husband's delight, I became an Arsenal fan for 2 hours. We had so much fun watching Mancini's jugular vein throb visibly as the vastly inferior Manchester team imploded at the Emirates.
All in all, a brilliant end to the week.