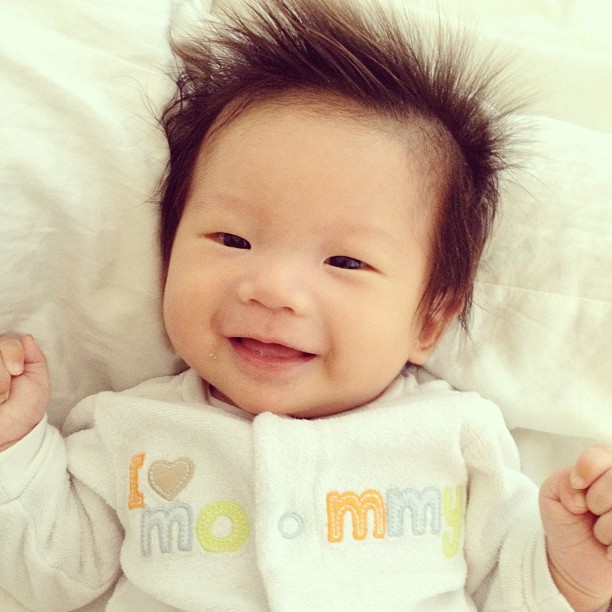 This is what baby Finn does when he wakes up in the morning. Or after drinking his milk. Or during a bath. Or when he's asleep. This is pretty much what he does throughout the day.
He'd be yelling for milk and when one of us picks him and smiles at him, he'll stop and flash us this killer grin that makes my heart explode from too much love.
He smiles at his siblings and they'll be all "awwww…baby Finn likes me SOOOO MUCH, he's smiling at me!" I didn't have the heart to tell them that baby Finn smiles at everyone but yes, he does like you so much.
He smiles at random strangers and some will stop to fuss over him. One lady even wanted to carry him but it suddenly occurred to me that she might grab him and run because he's too cute. (Ok, it wasn't likely but this is how babies get abducted, y'all.)
He'll be a heartbreaker, this one.