I remember my first ever pony ride. I was 16 and we were in Perth for a family holiday. Despite never riding a horse before, we were given the reins and told to follow the guy in front around a trail.
I got a horse that did not give a rat's ass about my orders or the fact that I was holding the reins. She must have sensed that I was a newbie because she would randomly stop to chew on leaves and when I told her to stop eating and move along, she would look at me from the corner of her eye and go "pffffff…"
I did still enjoy every moment of it because there's something about riding a horse all on your own that makes you feel so badass.
So yesterday, we brought the kids for their first pony ride at the Pasir Ris horse stables.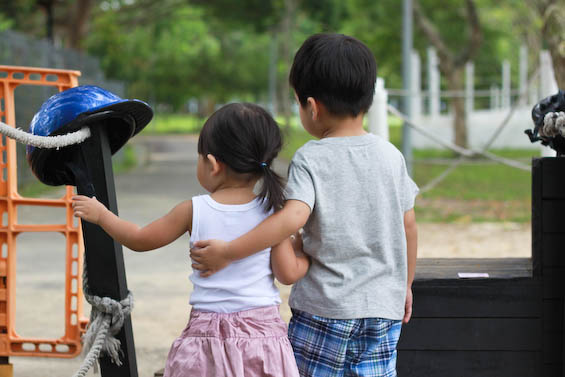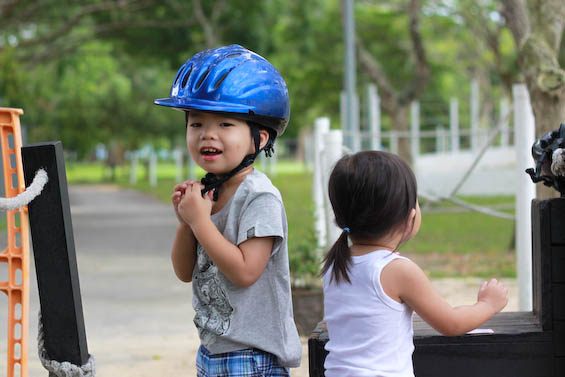 At $10 for a 3-minute walk around the stable, it's a little pricey but this being the first time and all, it seemed like a small price to pay for the experience.
Besides, there's always the chance that one of them might turn out to be a champion jockey (my money's on Truett, he's already looking the part). Then we'll look back at this $10 and consider it well-spent.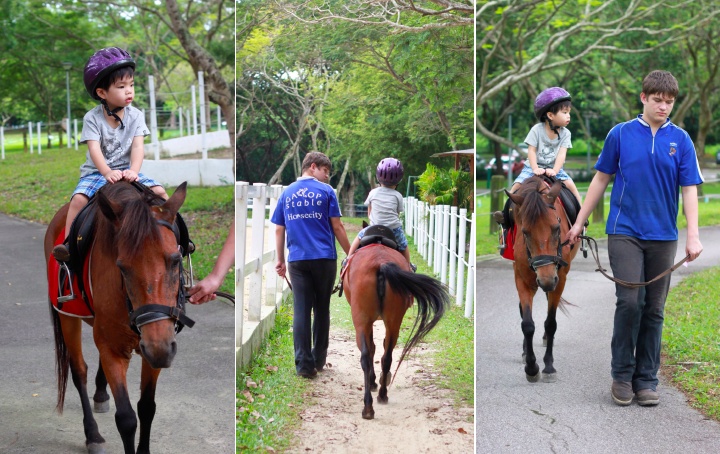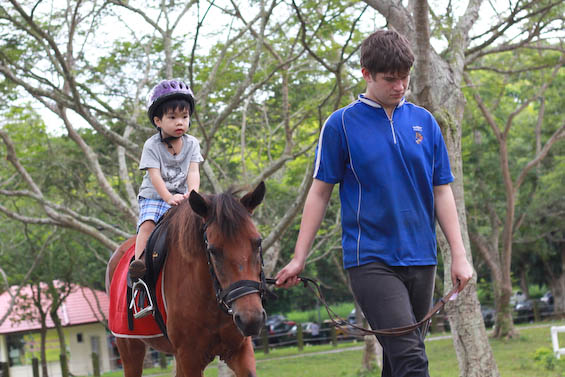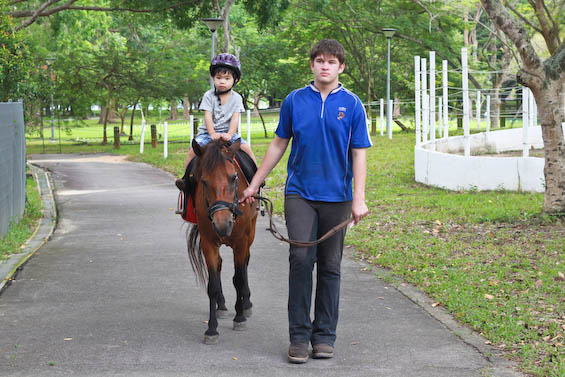 Kirsten was a little reluctant to go on at first but when she saw her brother have so much fun, she steeled herself and did it. She's in an "anything kor kor can do, I can do too" phase.
The whole time, she sat like a statue and gripped the saddle till her fingers turned white. But she did it and when she got down, she beamed and said "I ride the horse very well."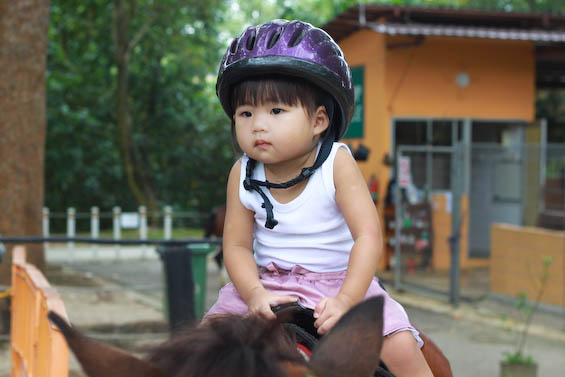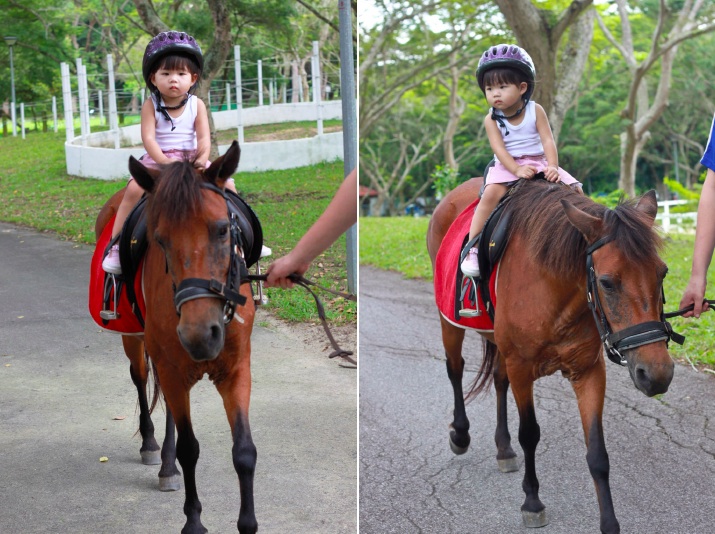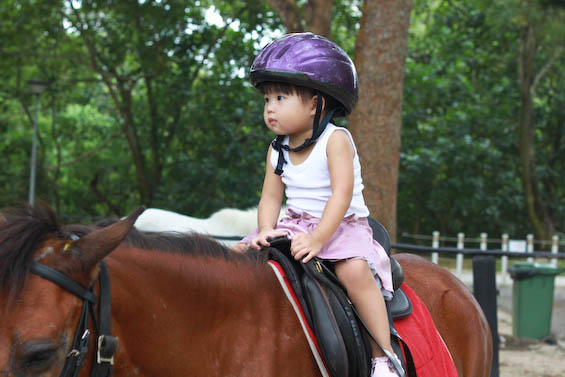 This has nothing to do with horses but I saw her adjusting her shoe after the ride and I suddenly had an overwhelming urge to send her for ballet classes. I was never the ballet sort when I was younger but there's something about having a little girl that makes you want to put her in a tutu, sweep up her hair in a ponytail and watch her do a pirouette.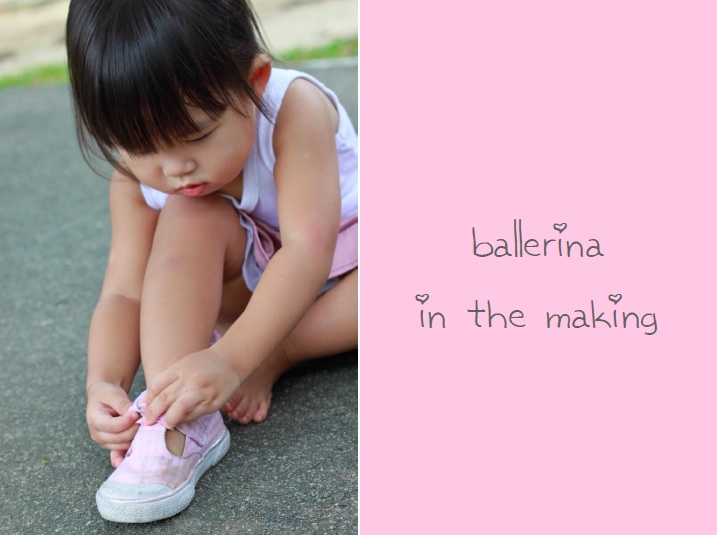 Anyone knows of a good ballet school?