Some kids are born with special gifts like playing the violin or ballet dancing and it's our job as parents to discover those talents and nurture them. Ever since the kids came along, I've been very diligent in searching out those talents so that we can maximize their potential. Give them a head start and all that.
We've discovered that Tru's talent is in making faces, like the vector face and the blue steel. He used to ask me to explain emotions when he watches TV, like "what happened? The boy is very sad because he lost his balloon? Is he happy? Confused?"
After that he would replicate the expressions. He improvs most of them and really nails it, if I might add.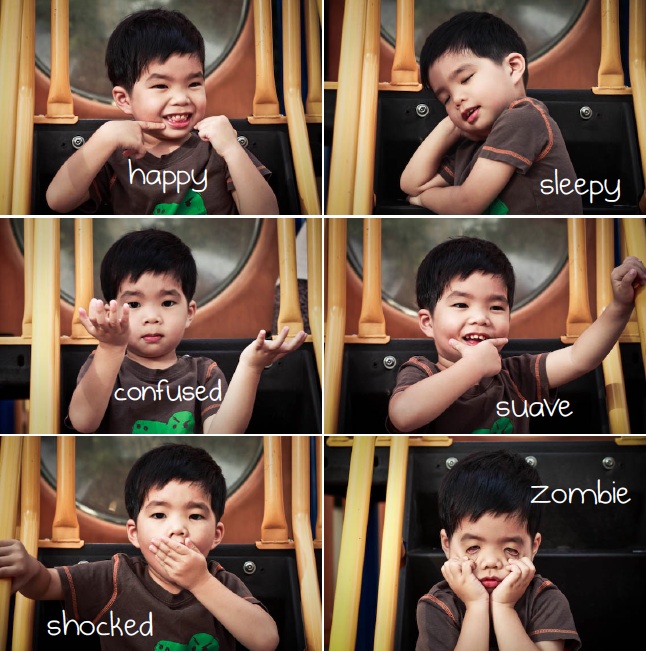 I'm trying to expand his repertoire so anyone knows how to do flabbergasted?
PS. Episode 5 of the Olay 360 Transformation is here. Hope you guys have enjoyed it so far, there'll be one last episode before we wrap up the series.