I'm really enjoying taking pictures of the kids these days.
Especially Kirsten, who's an expert at hamming it up for the camera. She's practically a professional camera-hammer-upper once the DSLR is out and she'll freestyle to produce a gem like this.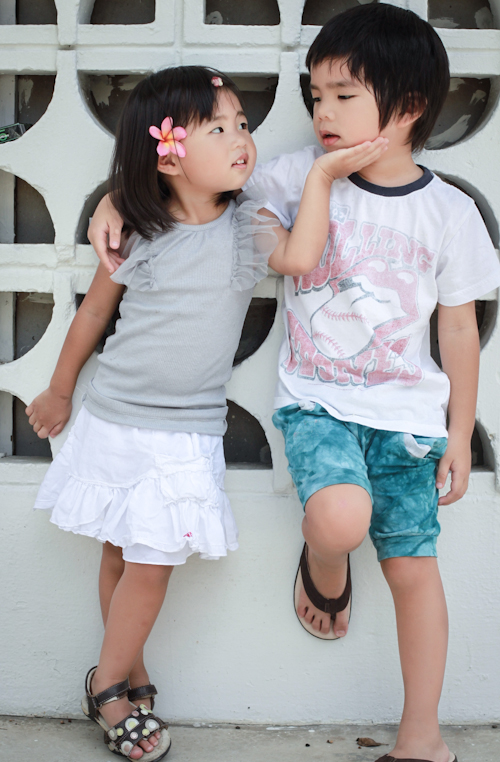 The flower in the hair? Her idea.
The hand on Tru's cheek? Also her idea.
The priceless gaze? All her.
Truett was clearly as bewildered as we all were but props to him for going along with it.