Our weekends are finally returning to some form of normalcy and by that I mean that we've resumed our regular Sunday brunches, this time at the Botanic Gardens. It's a nice routine, being out for some fresh air and wide open spaces with the kids. We've missed this.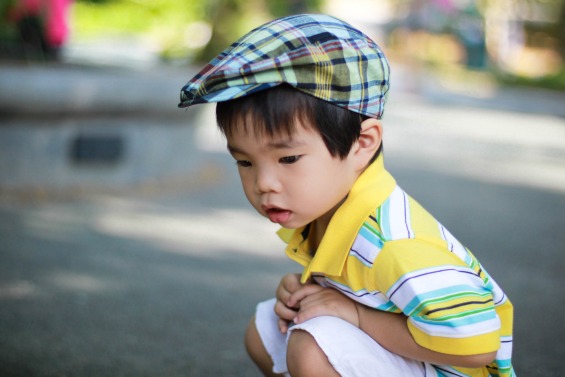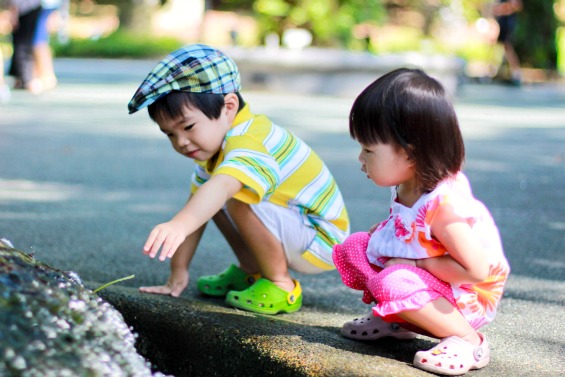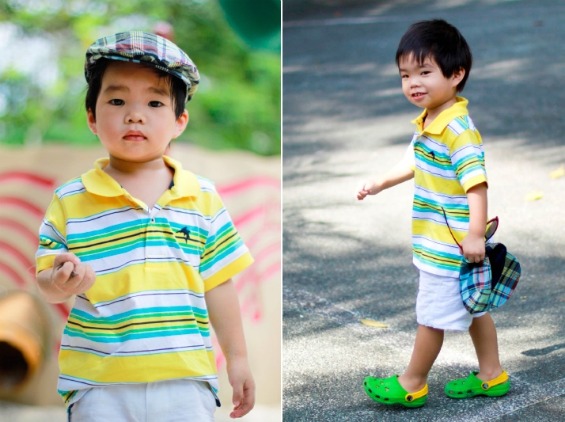 On the menu that morning was also a third attempt to check out the Jacob Ballas Children's Garden. The past two times, locating it proved to be an elusive affair. Apparently it's within walking distance from the Visitor's Centre but since my definition of walking distance is decidedly shorter than most people when we have 2 kids in tow, we went for the driving option instead. But the carpark is tucked away inside another carpark and we all got a little impatient and gave up after circling round the Bukit Timah area. Twice.
This time, with a little bit of determination and a map, we finally found it (Use the NUS carpark entrance if you're looking for it – it's not listed at the entrance but that's the right one). In addition to a flower trail and pond, there was also a water play and sand play area with a playground. Ok, as far as playgrounds go, this one wasn't as impressive as the one at Pasir Ris Park but still, nice enough.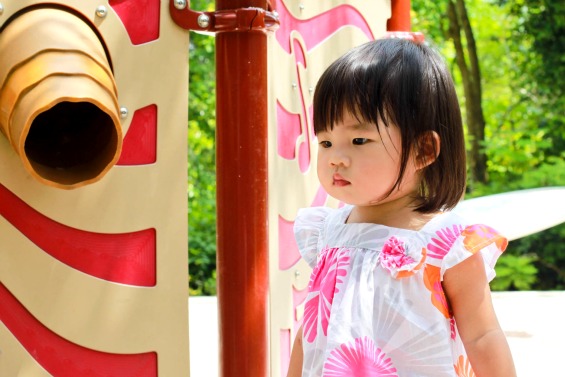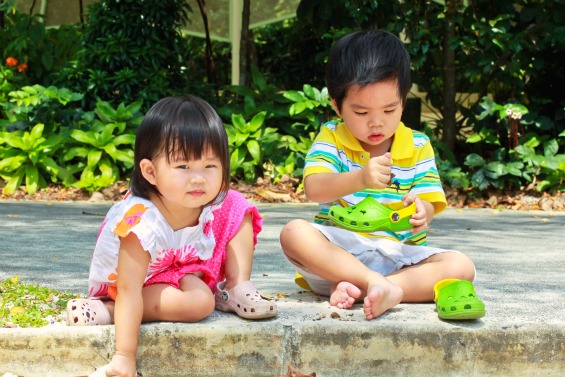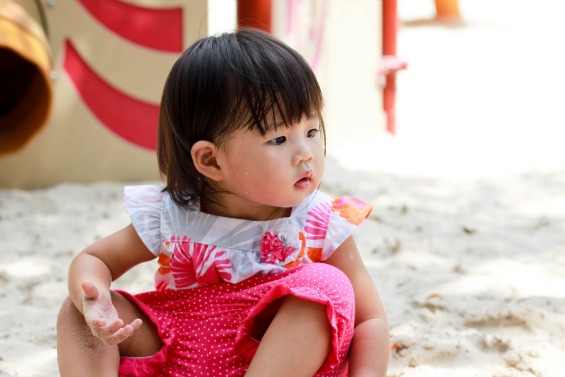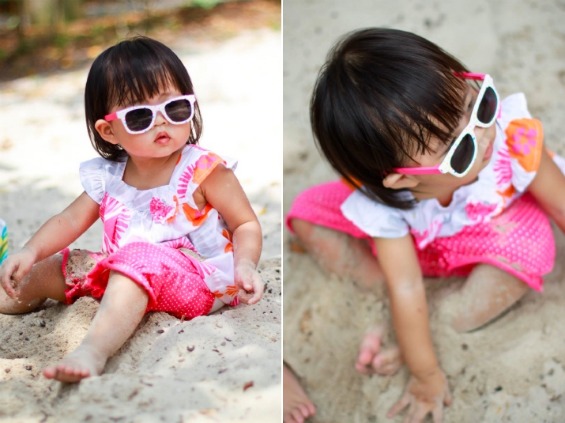 Till this day, I still get all icky about sand but I'm glad baby girl has outgrown that phase. She was happily shoving sand into her shorts and diapers while I watched in horror because momma's going to be the one cleaning sand bits from between the folds of her thighs.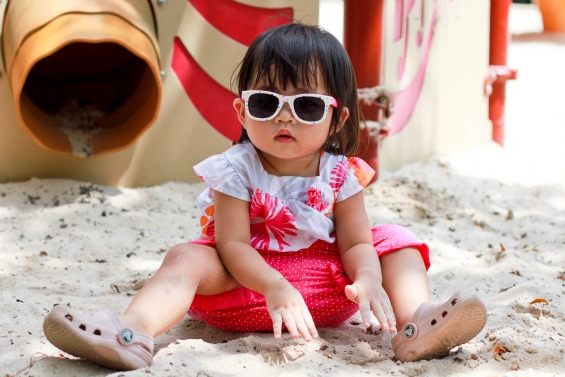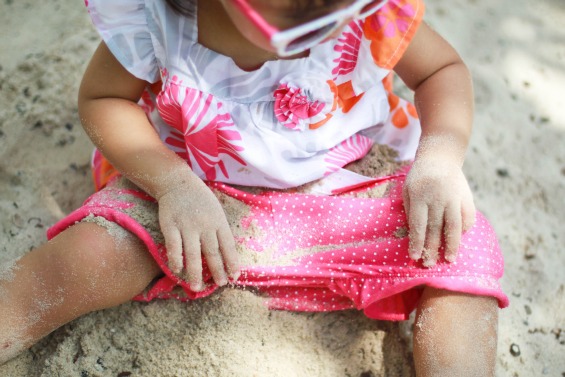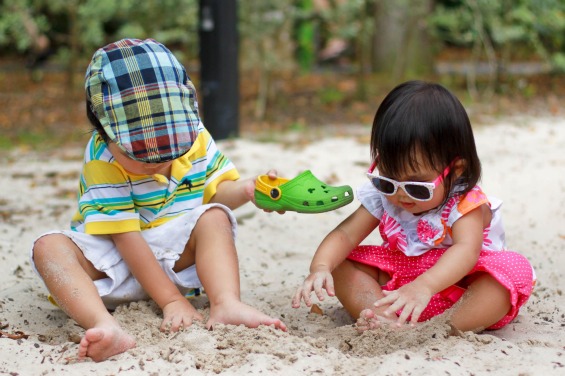 They rounded it up with some water play (don't do the water before the sand – all you will get is muah chee) to cool down a little. All the other kids came decked in their swim gear but we had no idea there even was a water play area so we took off Tru's top and Kirsten's shorts before setting them loose.
The next time we go, we'll definitely prep their swim stuff and a bunch of water toys.