Our little man Finn had a birthday last week but with baby Theo in the hospital, it kind of flew by under the radar. I didn't even get to see him once in the entire 24 hours, which I was really bummed about. But he was really sweet about it and he just made the most of his little birthday by having fun at home with Tru & Kirsten.
We made it up to him by declaring the next 3 days his follow-up birthdays and he was absolutely delighted with himself; the kind of unbridled delight that kids get on super special days. 3 whole days of "Happy Birthday, Finn Finn!!" was a real treat.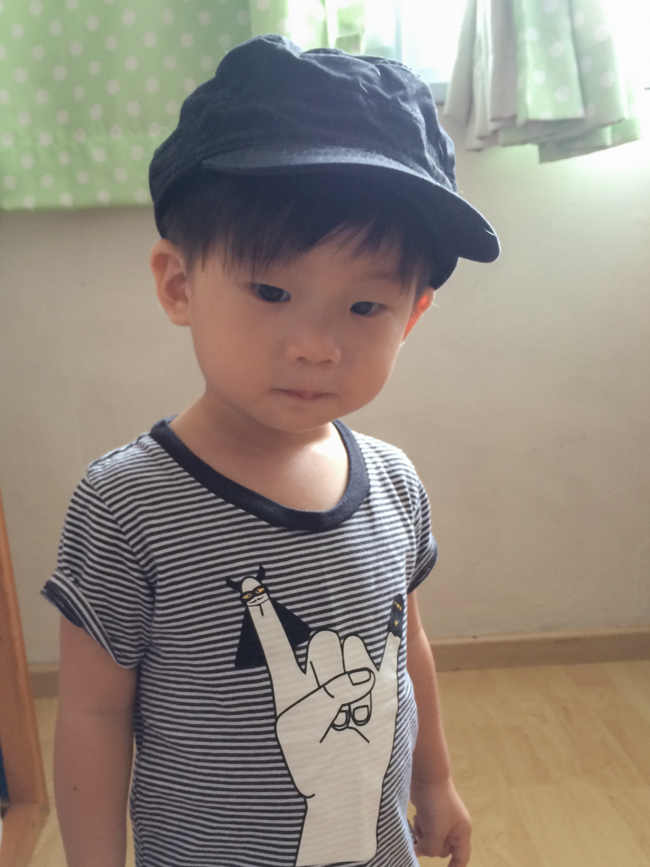 We had to reschedule his party but this awesome little boy didn't even mind. I told him he'd have to wait 2 days to celebrate his birthday with his friends in school and he just smiled and said "Ok momma."
"Finn Finn eat cake?" he asked.
"Yes! And not just any cake but daddy got you a special ice-cream cake with your favourite vanilla flavour. Who wants ice-cream cake?"
"Ice-cream cake? ME, ME, ME!!" he pointed at his chest enthusiastically. A mashup of his two favourite things? It was all he needed for a rad party.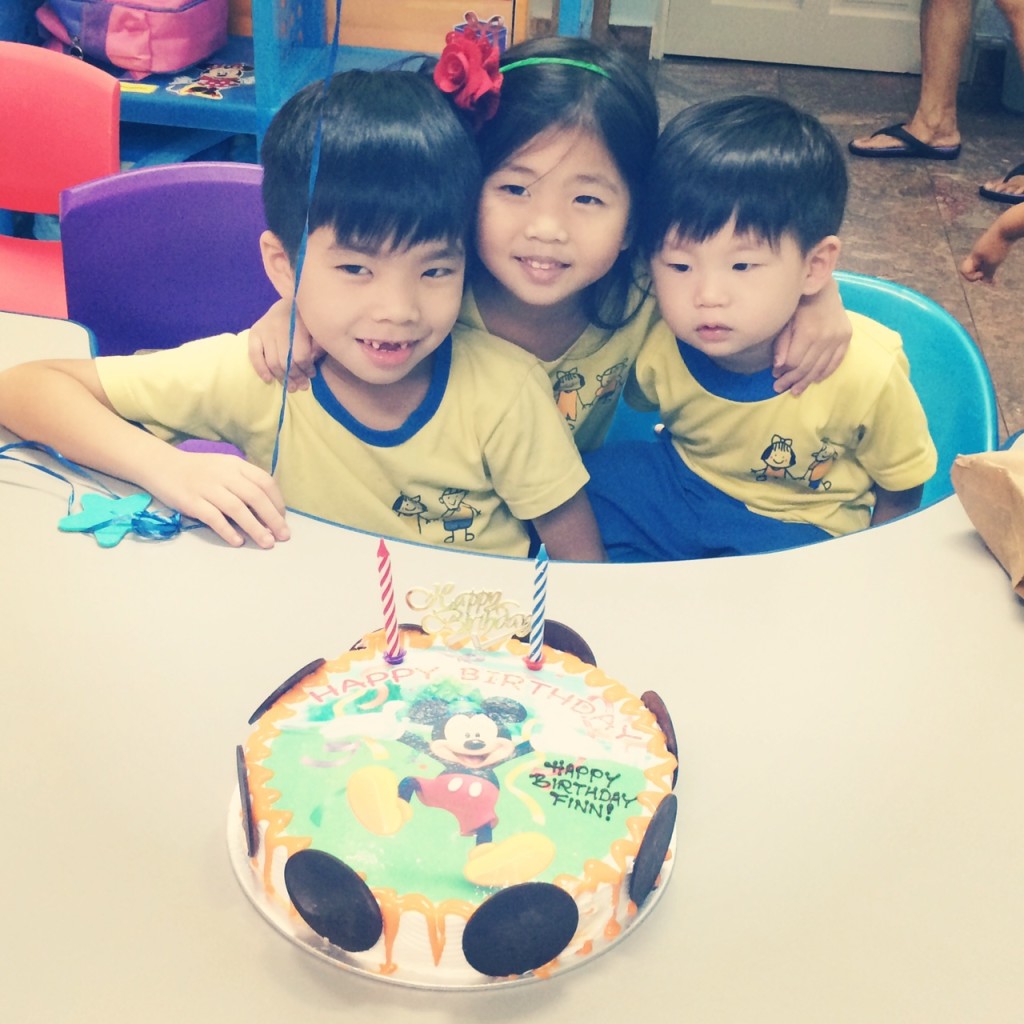 ***
True to tradition, I've written him a letter that he'll get to read once he nails those phonics lessons with momma. But first, photos of this little heartthrob!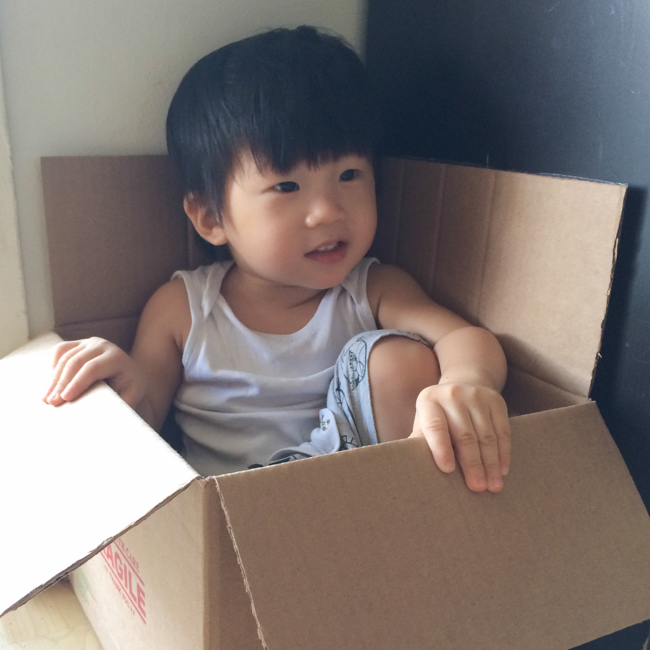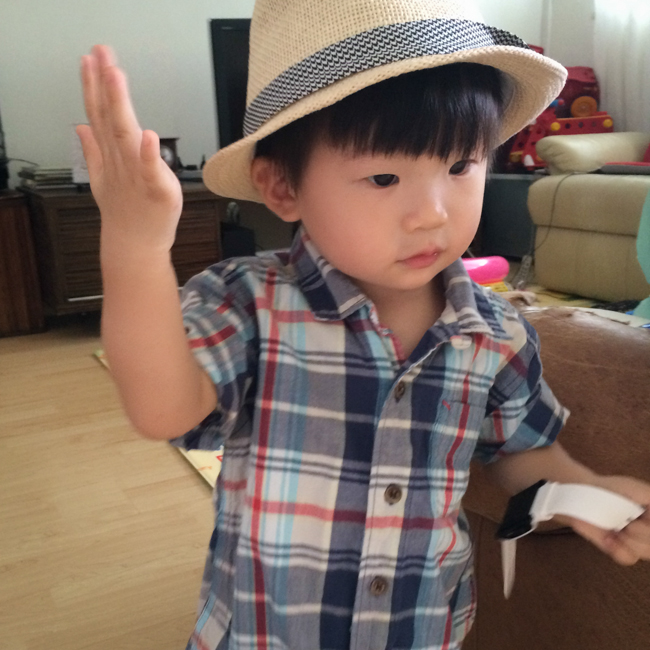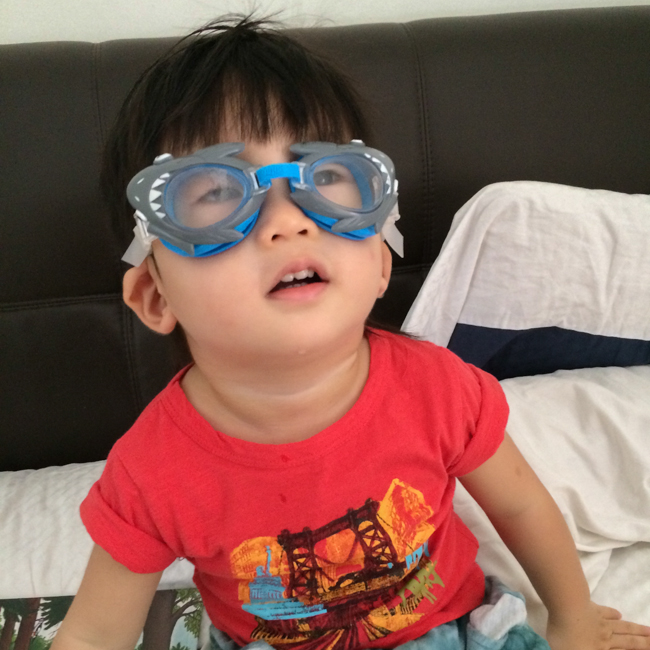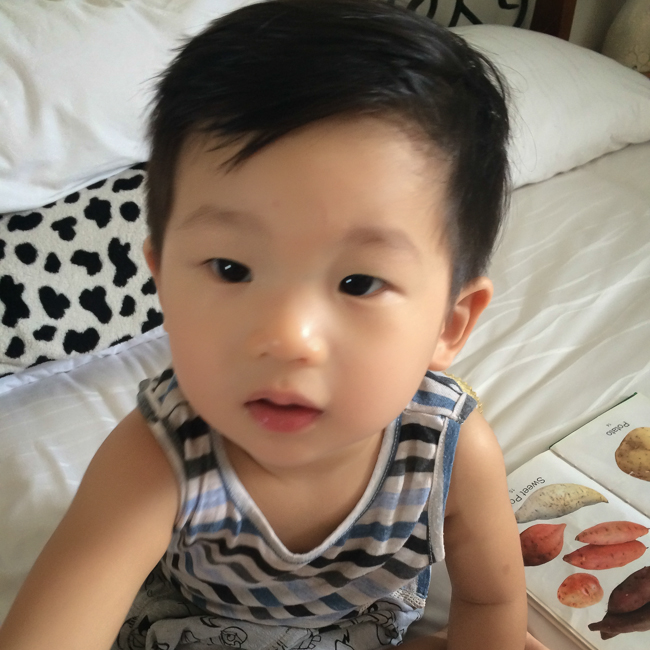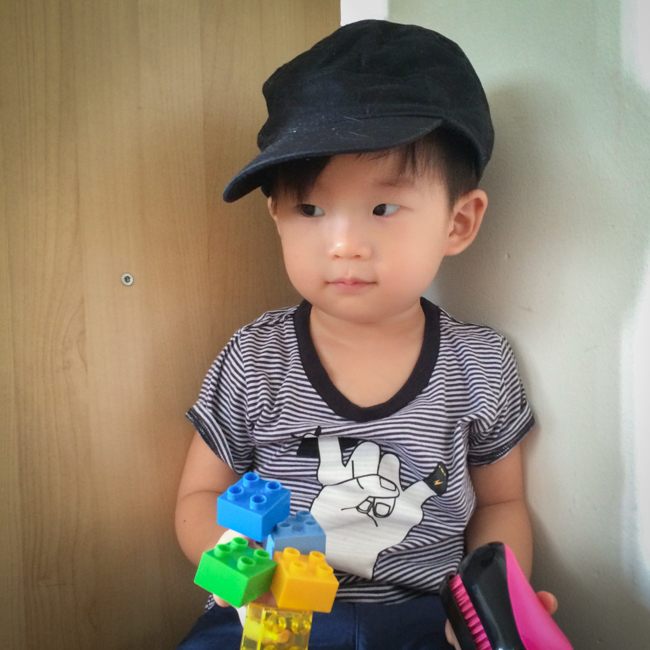 ***
Hey Finn,
It's birthday time!! I'm so excited. Not nearly as excited as you are, but pretty close. Know why? It marks two whole years that I got to spend with you and those have been a pretty amazing two years.
You are my pocketful of sunshine, my little shooting star. Seriously, WHY ARE YOU SO CUTE? I could munch on those delicious cheeks all day while snuggling and reading stories and fixing a thousand puzzles. Or mostly the same puzzle a thousand times. So it's kind of my job description to hang out with you but here's a secret: getting to spend my day with you is like the best gig in the world. Being with you is so naturally easy and always, always fun. Just a little Finn-time makes me smile on the gloomiest days.
You're like lightning in a bottle. All that awesome packed into one tiny little body, it's electrifying. And also ridiculously exhausting. You're constantly doing stuff – climbing, running, galloping, somersaulting, climbing some more. Being your mom is strenuous business but I wouldn't trade it for anything.
You love so freely and you're so extravagant with your affection that sometimes, I'm afraid you might get hurt by people who might not love you back the same way. But you've taught me that there's only one way to love and it's with everything you've got.
Here are some of your two-year-old milestones that are so irresistibly cute:
You've grown into a fine little gentleman. You know that any question ending with "please" is so much more likely to result in a "yes", and "thank you" goes a long way in keeping those "yeses" coming.
You love blueberries and you'll use them to make elaborate smiley faces before eating them. As with all food fads, you might wake up and decide to hate them tomorrow but for now, I'm loving that goofy blueberry smile.
You're obsessed with the finger family song. Last weekend, you sang "brother finger" while waving your third finger everywhere around town. You just wouldn't stop. It's considered rude, you know. I tried distracting you with other songs or even other fingers but it was brother finger all day. Thankfully, that's over. I get very nervous when you do that song in public.
Playing hide and seek with you is a riot. You'll hide somewhere obvious and I'll call "Finnnnn…" and you'll yell "Cominggg…" before running right out. That's not how hide and seek works, it's adorable.
You'll come to me at various points of the day to peer at me and say "Love you, momma. Up top!" before giving me a hi-5. It's one of the things I look forward to every single day.
I love you, kid. Always and always. And Happy Birthday!
Mom.