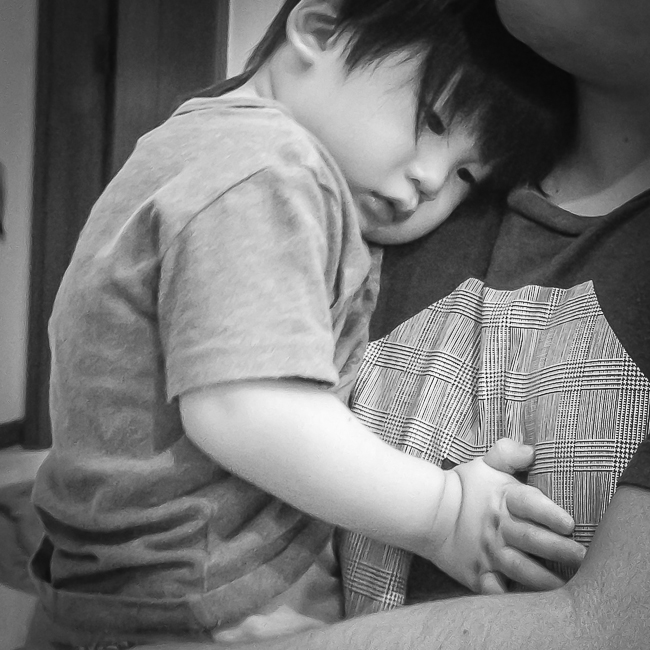 One, the husband is going to slaughter me for posting this picture on the blog because deep down inside, he's just a shy guy who doesn't like the spotlight (we'll get to that in a minute) but it's too good not to share so in the spirit of compromise, I'm (reluctantly) cropping out most of his gorgeous face and delicious muscles.
Two, artistically speaking, the focus and aperture and composition for this photo ain't great but it's one of my all-time favourites because…
Three, I look at this and I get a glimpse of my two favourite shy boys. Recently, baby Finn has taken to burying his head in his father's chest whenever he meets new people, it's the cutest thing I've ever seen. And I know exactly where he got that from because that is the same look his daddy had when we first started dating. He'd be all confident and suave in a large group but when it was just him and me, he'd look at his shoes nervously and I'd see those same eyes.
Four, that chest sure looks comfy.
And five, smooth-talking casanovas are overrated. If you ask me, shy guys are the very best kind there is.