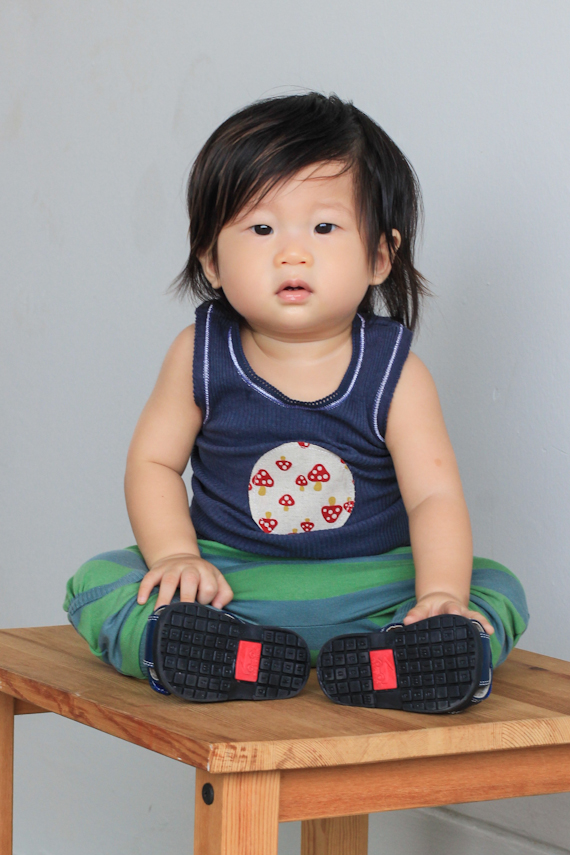 Singlet: Bonds (+ DIY Patch)
Harem Pants: No Added Sugar
Shoes: See Kai Run
Baby Finn has been in a dancey mood lately. It's like he just discovered that his limbs could move in rhythm with the music and he's all "OMG LOOK I'M MOVING, I'M MOVING, THIS IS SO AWESOME!!"
All I need to do is play his favorite Mickey Mouse Clubhouse Hot Dog song on youtube (or just sing or hum the tune) and his arms involuntarily go into a frenzy.
So. ridiculously. cute.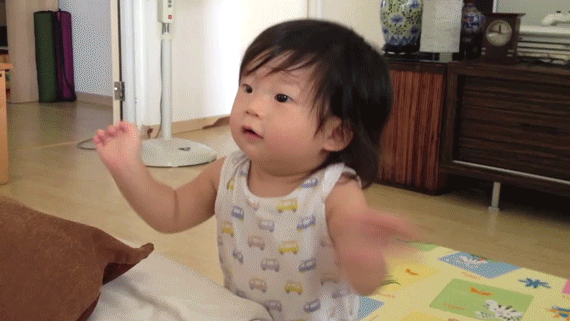 After having 3 kids who are equally obsessed with this song, I feel like I'm going to stab myself in the ear if I have to listen to a song about hot dogs one more time but then I see this baby going into full on dance-a-thon mode and I find myself looping it for yet another round.
And then maybe just a couple more.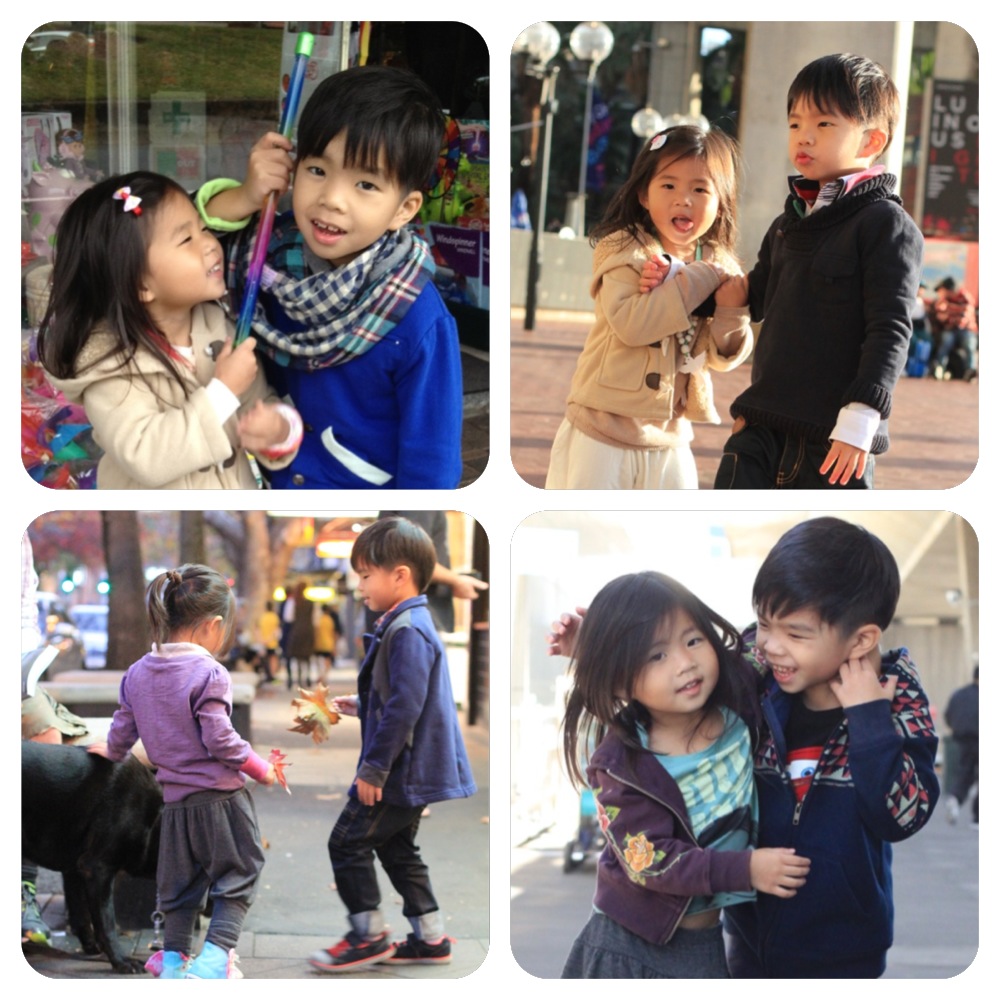 Truett: Last time when you were small, was daddy your brother?
Me: WHAT?? No…Why?
Truett: Then how did you marry daddy?
Me: Ohhh, that's where you're going with this. Ok, see…kao fu (uncle) is my brother, just like you and Kirsten. We grew up together and had lots of fun but siblings don't get married. I only met daddy when I was 19. We were friends in school and then one day daddy asked me to marry him and I said yes. That's more or less how it happened.
Truett: Daddy is your friend? You married your friend??? Hahahahahahahah how can you marry your friends?
Me: How is that funny? Well, first he was my friend and we liked each other a lot so he became my boyfriend. Like an extra-special friend. And after a while, I realized daddy was the one I wanted to spend the rest of my life with so I agreed to marry him.
Truett: Then next time who am I going to marry?
Me: Don't worry, one day when you're older, you're going to meet someone special. Someone who loves you and makes you happy and who will be just right for you.
Truett: But what if I don't meet anyone special?
Me: Trust me, you will, son. In fact, I think you'll be too busy fending off girls so remember to pick a good one ok. And hey, you're too young to worry about stuff like that now.
Truett: Ok.
*pause*
Kirsten: Kor kor, I cannot marry you anymore. I will choose from my N2 class – Elliot, Derrick, Javier, Afiq or Berwin.
Me: Young lady, there will be no choosing until you turn 18. Or 25. Daddy is going to make sure of that.