1. Parks are more fun with friends.
It's been too long since we had park day and I've missed park day. The kids get to run around climbing and swinging and sliding till their cheeks get all rosy and it's all just a whole lot of fun.
But what's even more fun? Park day with friends. LOOK, FRIENDS!!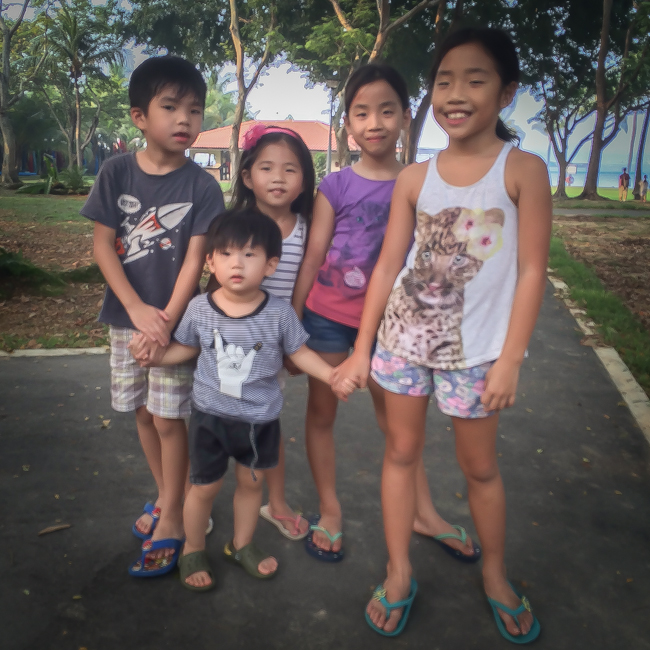 2. Baby Theo had his first park day and he loved it! He spent most of it on the mat watching kids zip around him doing fun park stuff with great interest. And then he started flailing his arms and legs wildly like he was trying to get in on some of the action.
"WHY IS THIS NOT WORKING?? MOVE, LEGS, MOVE!!"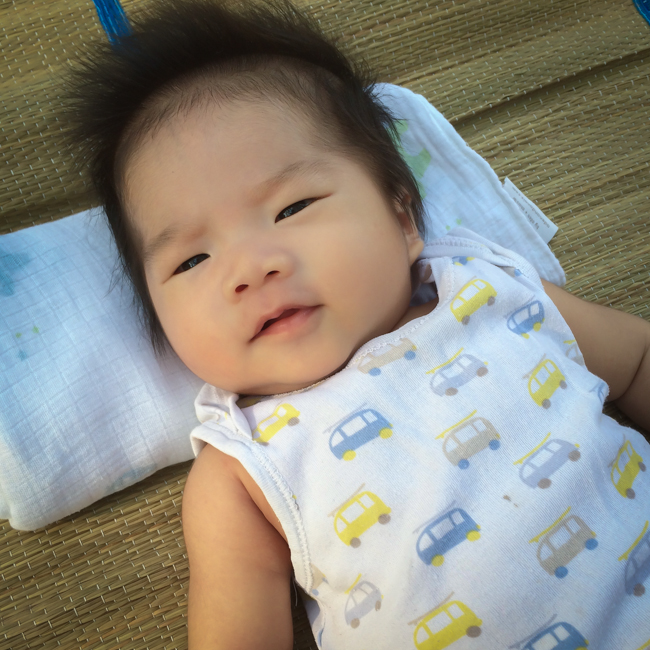 Also, is it me or is this baby getting deliciously chubby? Fat babies are so nom. Or as Kirsten says, "he's so juicy I can't even stand it."
3. Finn and Theo = BBFs = Best Bros Forever.
It's so sweet that these two littlest ones are getting along so brilliantly.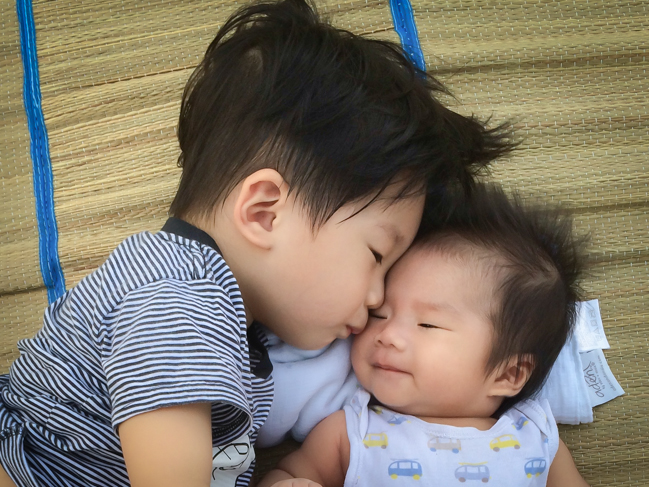 Not like it's a competition or anything but if there was a competition about who's best bros with whom, these two would also be in the running.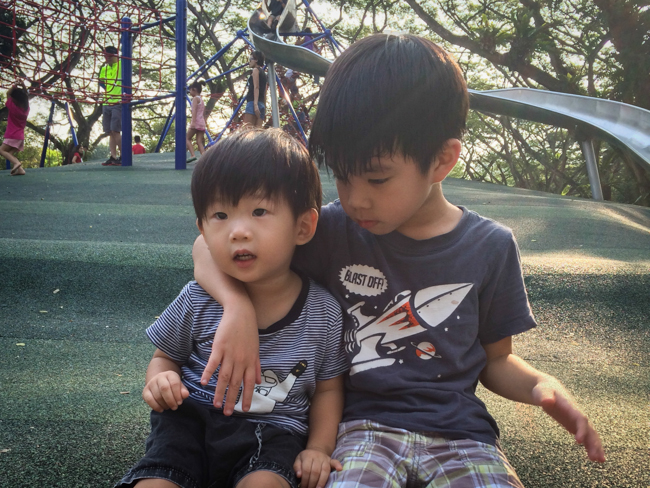 And wait, sisters are super rad too. I once asked Kirsten if she had a favourite brother and she said "I have 3 favourite brothers!"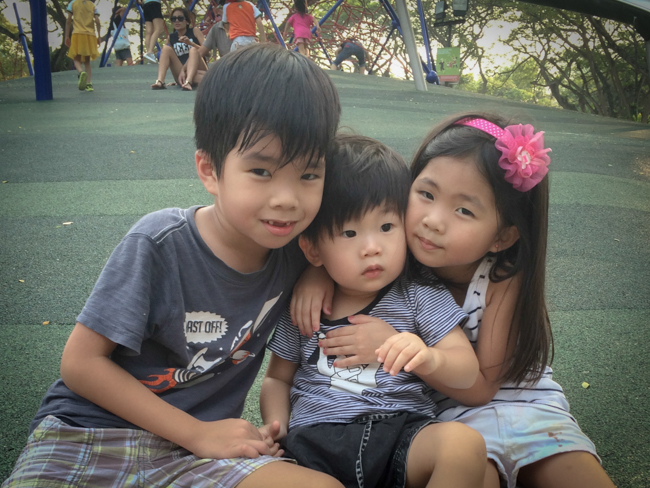 4. How do I know this kid is mine? Finn took one step in the sand and immediately scrunched up his face, yelling "It's so dirty, MOMMA IT'S SO DIRTY, MOMMA CARRY CARRY HELPPP!!!"
No prizes for guessing who he got that from. Ewww, sand is so gross.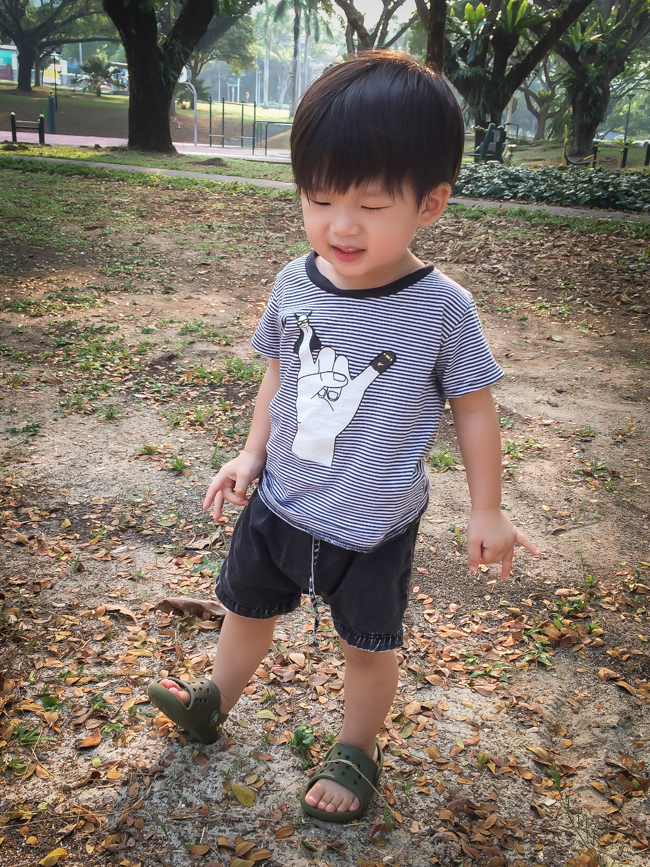 ***
That's all for now. Peace out, yo!