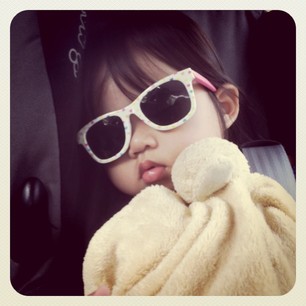 With toddlers, bedtime can be the best of times or the worst of times.
Sometimes, like last night, it can be a little bit of both.
Time check: 10.20. It was 45 minutes since I attempted to put Kirsten to bed and she was still a bundle of energy, climbing everywhere in the complete darkness of her room. Stories had been read, songs had been sung, kisses exchanged and I was starting to get a little edgy thinking of all the work I had to do after she falls asleep.
"Lie down and close your eyes, princess."
"Momma…" she whispered.
It was turning out to be one of those nights. I could just feel it.
"No more talking. One more sound from you and I'm going out, daddy will come take over."
"Momma…" she whispered again, this time even softer.
"WHAT, baby? You've already peed, pooped, drank milk, drank water and peed again. What else could you possibly want that's so urgent?"
She was quiet for a moment, unsure of whether to go on.
"I love you, momma. G'night." With that, she planted a light peck on my cheek and climbed back into bed.
Motherhood. Makes you feel like a complete arse sometimes.