My brother got married over the weekend in a gorgeous, gorgeous wedding. It's been a long time coming and we're all thrilled to have a new addition to the family.
My new sister-in-law, henceforth to be known as big sweep (it's Chinese for your elder brother's wife, don't ask).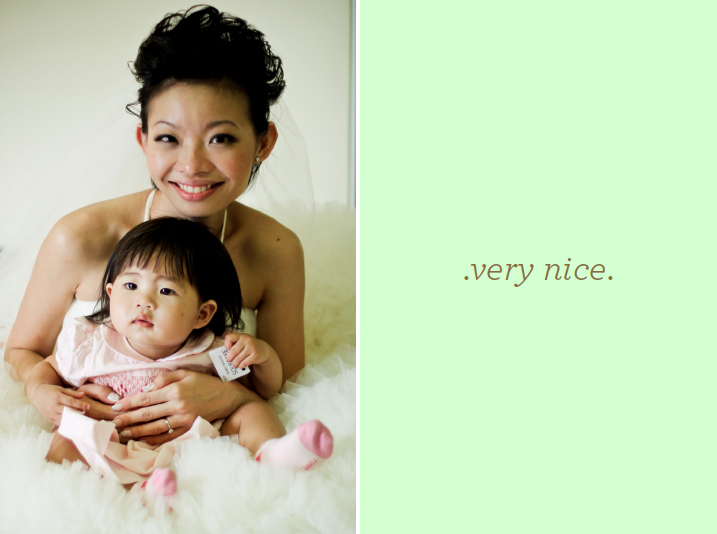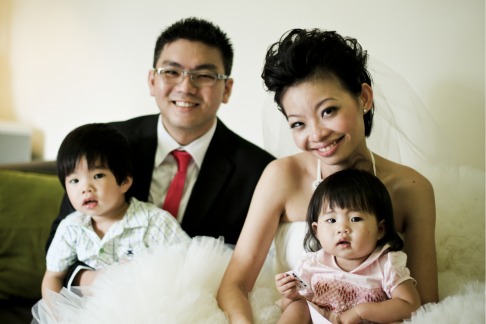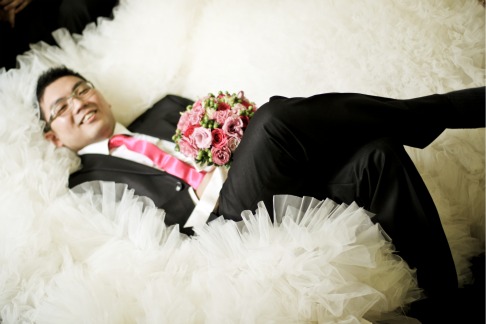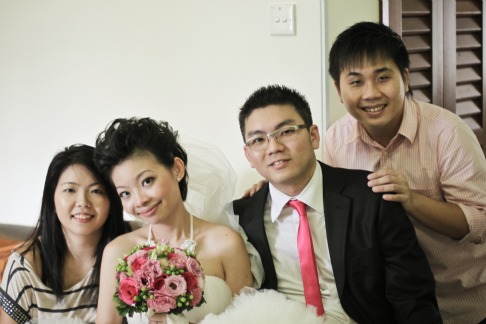 Truett was the page boy (his very first time) and I had to bribe him with peanuts to make sure he walked down the aisle exactly like he practiced. I was half expecting him to freeze or choke with all the attention but just before he was supposed to make his grand entrance, he was all like "Mommy, Truett walk very well can get 5 peanuts" and I was all "Tru, if you walk very well, you can get 10."
My boy did such a fantastic job walking that he ended up with 28 peanuts. After he was done with the peanuts, he said "Truett need to walk very well again." Um, nice try but that's a one-time offer; promotion no longer valid.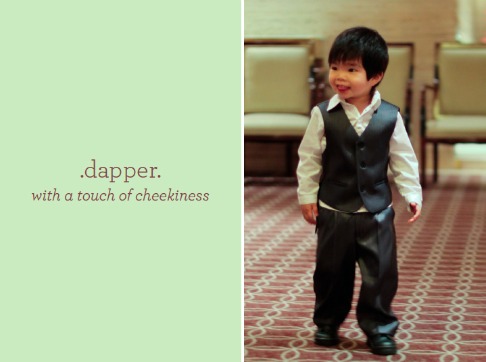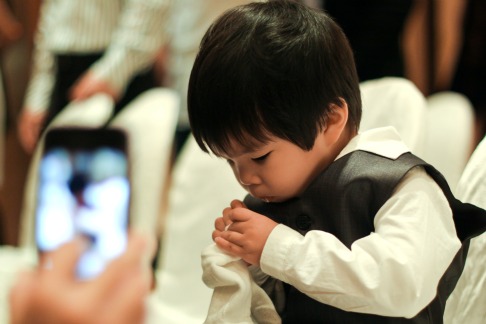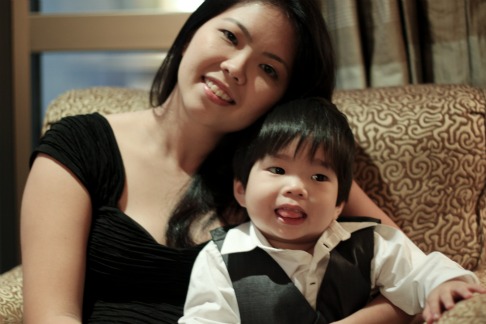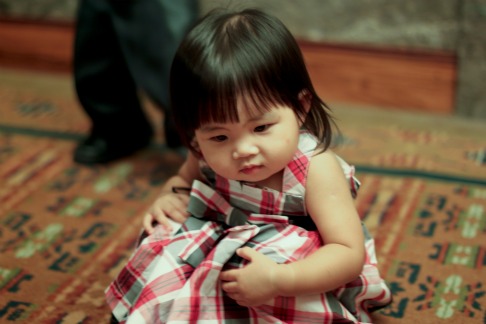 Congrats, big brother. Now hurry go have some babies so the kids will have some cousins to play with.