You know how kids' birthday parties are, right? Venue, theme, decor, balloons, streamers, pretty hanging things, party bags, games, activities, cake. OH, THE CAKE. Back in my time, we're lucky to get a tacky 2-D one with a deformed dinosaur that looked like Barney's mutated half-cousin. These days, the cakes are jaw-dropping and I won't be surprised if in another couple of years, kids will be having life-sized cakes that will sing and do cartwheels on cue.
It's crazy having to put together a party and I'm glad they only come around once a year. Plus we usually make it a combined affair so we only have to go through the madness once.
This year's birthday bash for the kids happened yesterday and let me just say that I've never been to a more awesome party in all my 30 years.
First of all, the venue. Prior to the party, we sourced for over a dozen venues all over Singapore to find a suitable location. We wanted something cosy, chill and preferably outdoors (but not too hot) where the adults could enjoy a nice afternoon tea. But most importantly, we needed a place to contain the mayhem and keep the kids entertained.
So when we visited Seb's Bistro & The Playhouse at Rochester, we fell in love with the beautiful al fresco dining area with lush surroundings. That there was an entire 2-story air-conditioned playhouse right next to it made it a winner. It was perfect.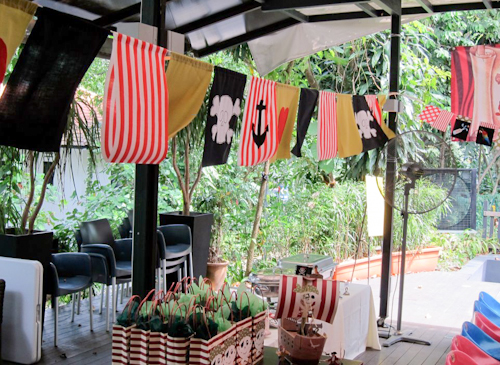 Being as aesthetically-challenged as we are, decor usually means going out and buying a bunch of balloons, some banners and taping them randomly to the walls. But we got smart so instead of struggling with the decor and party planning like we usually do, we handed over all the planning to Jen and Van, the lovely ladies from Party Perfect.
Best. Decision. Ever.
All we needed to do was to pick a theme and let them do all the work. The kids are still in their pirate phase so this was a no-brainer…Scallywags and Buccaneers, Ahoy!
When we arrived, it was like stepping into a pirate wonderland, which is the nice kind made for cute little pint-sized pirates. There were gorgeous pirate loot bags, a pirate ship with cut out figurines, personalized pirate cupcakes, pirate hats, a treasure chest, pirate cutlery, pirate balloons, and pretty hanging pirate cloth things.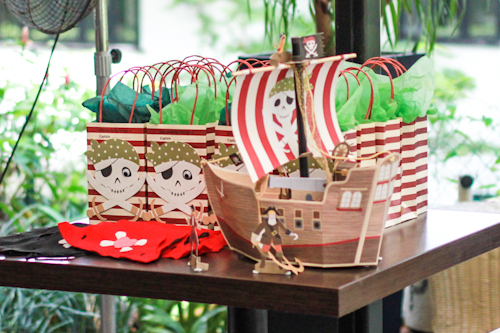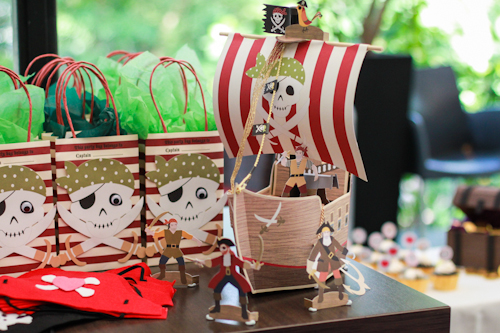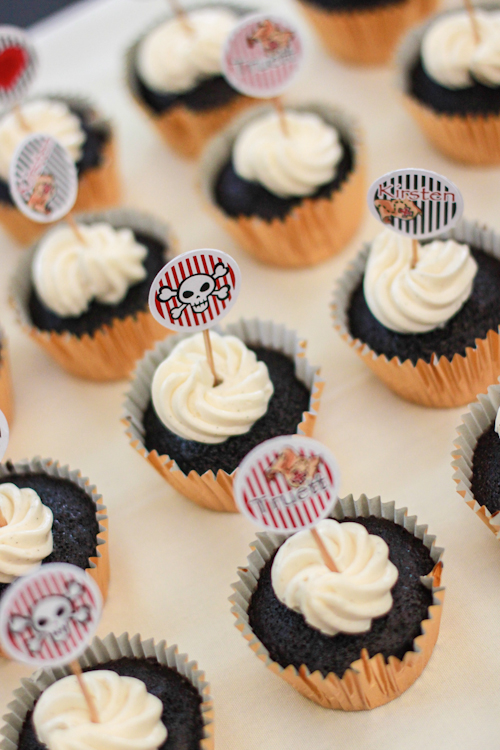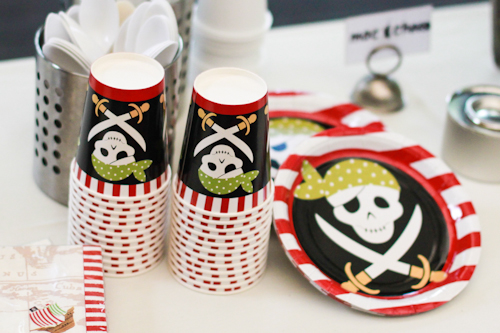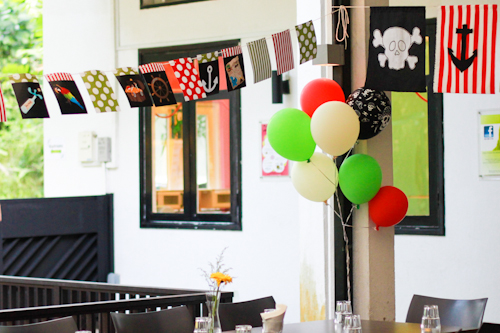 In addition to the dining area downstairs, The Playhouse also allocated the 2nd-floor party room for the kids to hang out.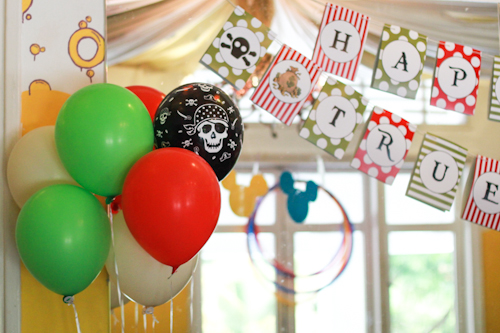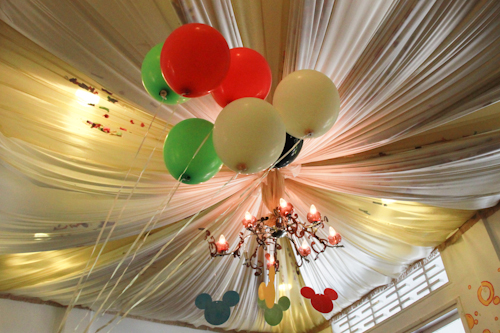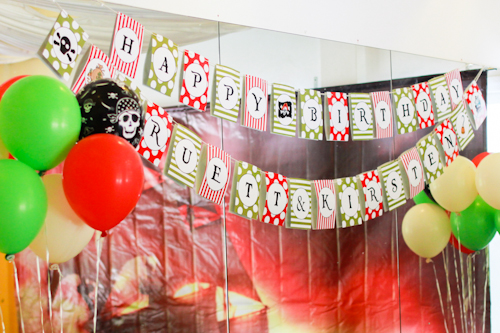 The folks at Seb's Bistro take their parties very seriously so they don't just leave the kids in the room on their own. They pull out all the stops to make sure the kids are engaged and having fun, which is a tall order considering that we had kids ranging from aged 2 to 10.
Meet Imran, an incredible party host. He conducted the games, sang songs, made them dance, got them to do silly actions and did a spectacular job of keeping the kids entertained.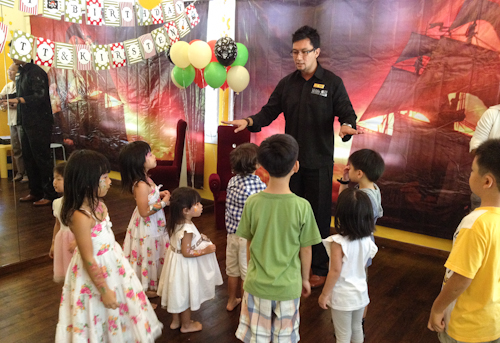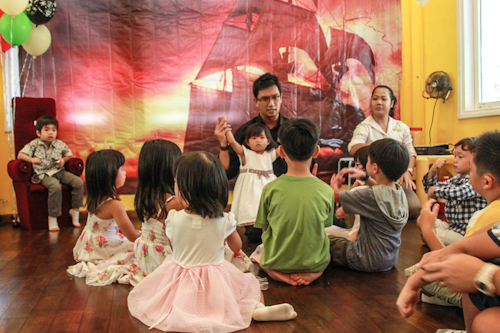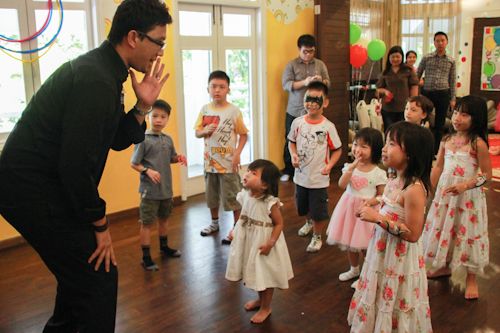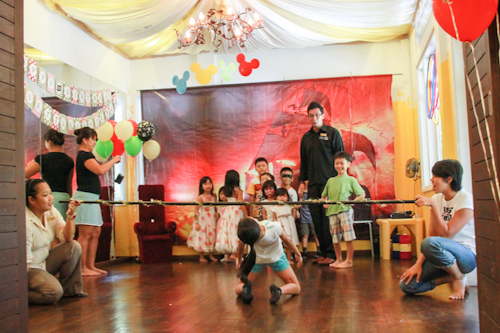 We also had Queenie from Artybody work her body-painting magic on the kids during the party. Ok, seriously, her work is amazing. Each person she paints is a stunning piece of art and she's able to do anything from superheroes to sparkly princesses. I'll never forget her epic Hulk creation during Happee Day almost 2 years ago.
The paints are totally safe for kids as she uses only professional face paints which are U.S. FDA-approved, as well as cosmetic-grade glitter and stickers. They were able to last the entire afternoon and washing off was really easy. We just had to rinse with water and a gentle cleanser, so no painful face scrubbing involved.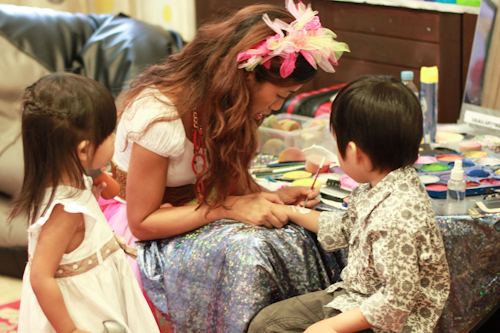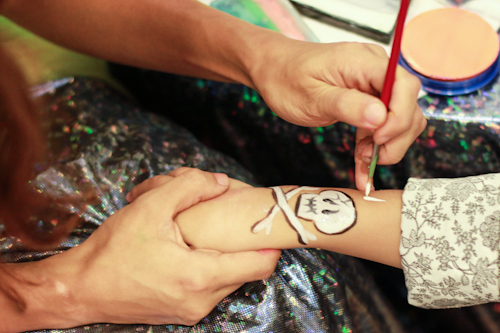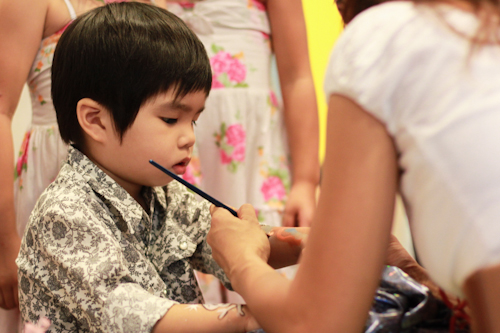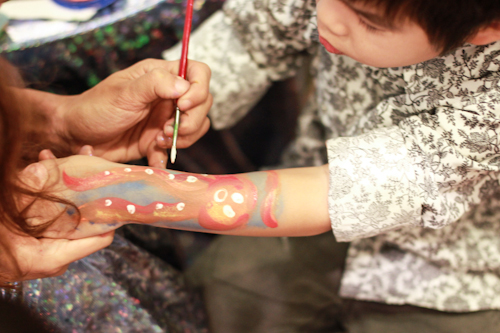 Just look at this final product on Tru's hands. Consider my mind blown.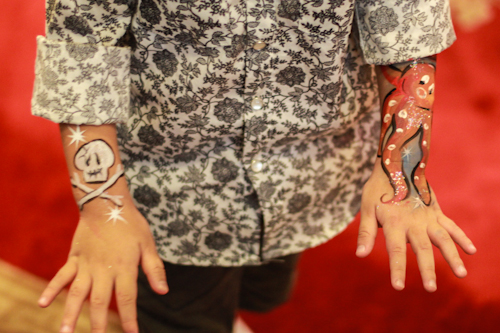 Kirsten naturally went for a princess look and she was so pleased with her "pretty princess paint", as she called it for the rest of the afternoon.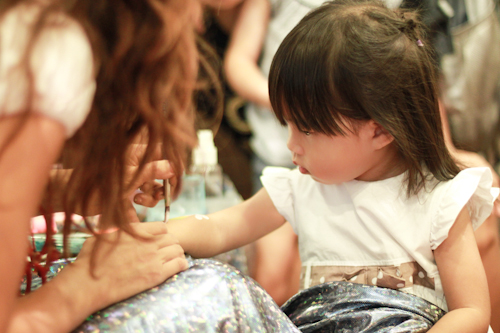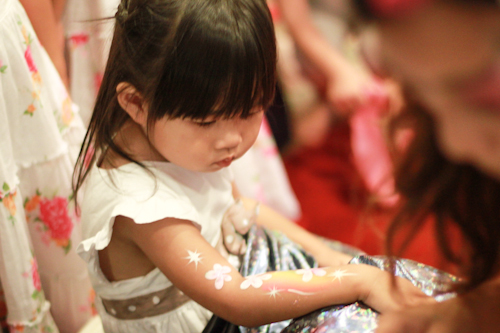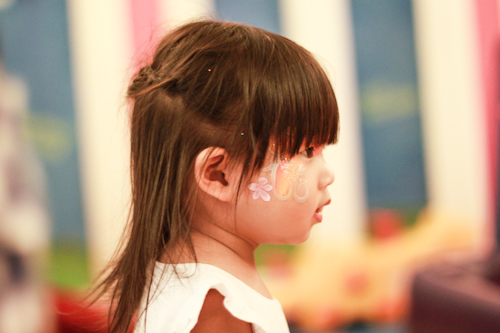 Remember how I was saying that the cakes are out of control these days? I've seen some unbelievable cake creations in the past couple of years but this, ladies and gentlemen, this masterpiece by The Patissier totally takes the cake.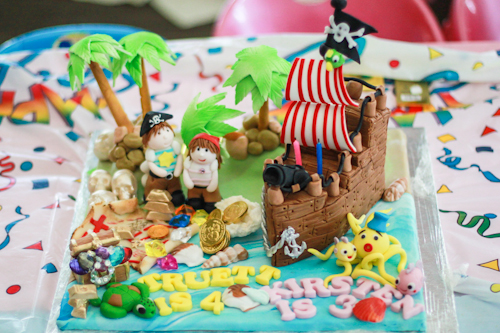 I've heard some really amazing things about The Patissier, like how their head baker and co-owner was trained in the time-honored techniques of the great French patissiers at the Cordon Bleu, London. That their designs are a joy to behold. And that their cakes taste even better than they look.
But nothing prepared me for this cake.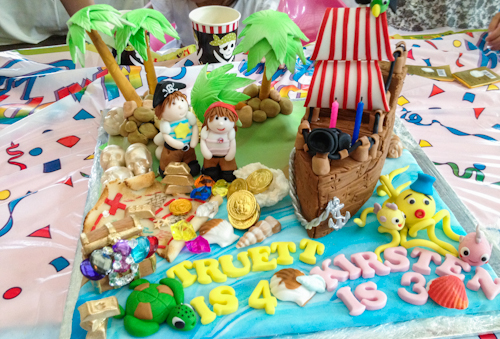 Believe it or not, almost everything is edible. There's the giant pirate ship made out of brownie and icing sugar, the pair of pirate figurines, the palm trees, the gold-dusted skulls, the gold doubloons, the treasure map, the chest of jewels, the sea animals and shells all on a gorgeous seawater cake board.
Then at the bottom were 5 x 500g mousse cakes made up of 3 separate flavors: Chocolate Dream, Strawberry Delight and Mango Madness. All 3 flavors were ridiculously delicious, which explains why they were all gone in record time.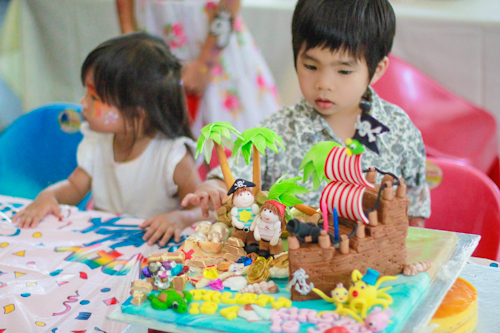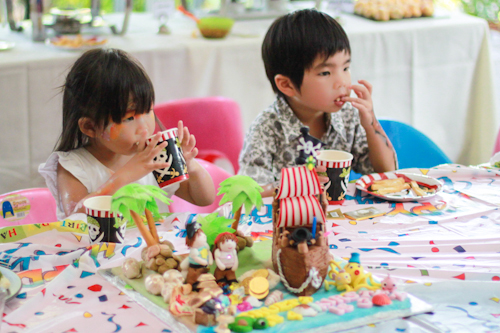 Here's Kirsten still admiring the cake while munching on her fries.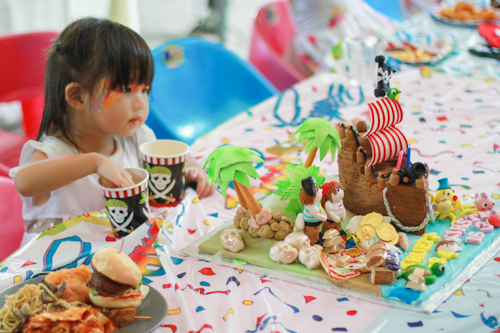 We had the most fabulous time and a heartfelt thank you to everyone who made it possible. As well as all the friends and family who took the time to come by.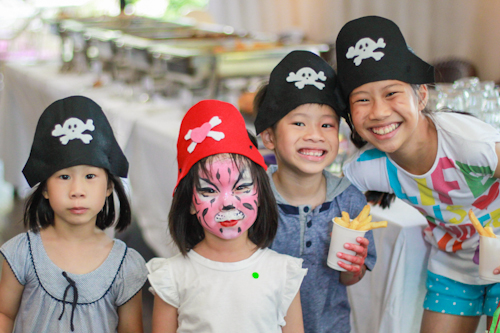 Till next year, mateys!