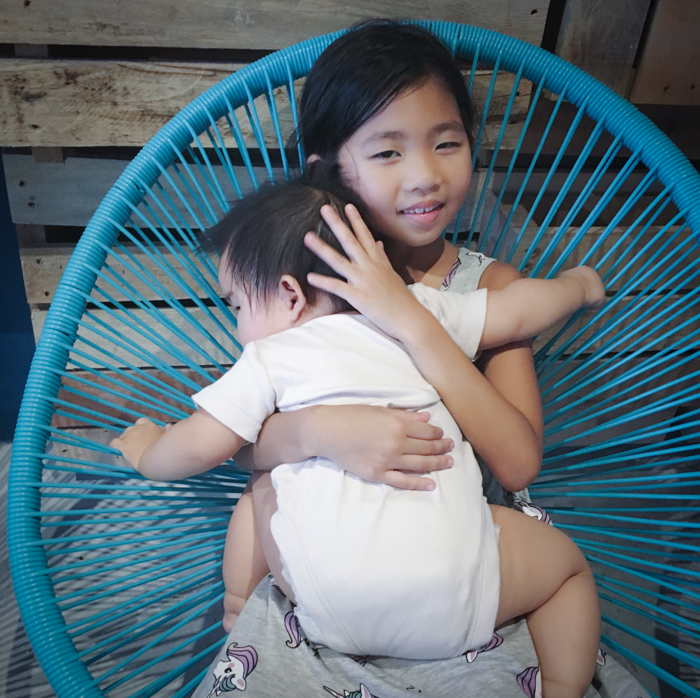 It's no secret that I think girls are awesome. <<Okay, hang on, here's a disclaimer for my boys who are reading this/will eventually read this: Mommy adores you and hand on my heart, I love you guys all the same, I promise.>>
But having a decent sample size of 3 boys and 2 girls, I've can definitively say that boys and girls are entirely different.
How different?
With girls, you're basically getting an iPhone – gorgeous, sleek, well thought out, user friendly, pre-loaded with all the necessary apps – just have fun unboxing and you're good to go.
With boys, you're getting an unreleased beta version of the galaxy s7 – excellent potential, possibly a better processor, faster speed, more space, but unstable and very likely to set your house on fire. Boys are like incomplete downloads that glitch every now and then, and you have to constantly download patches to keep them stable.
Impulse control issues? Boys. Sensory issues? Boys. Difficulty expressing feels issues? Boys. Roughhousing until someone gets hurt issues? Boys. All manner of odd behavior issues? Boys. All of the epic meltdowns in my 9 years as a parent? Boys.
When I'm out with my boys, I have to be on high alert mode every microsecond because the chances of them destroying stuff at a store or getting lost or eating leftover food from tables is very high. Once, we were at a playground and there was a piece of half chewed/trodden on pandan cake on the floor. Baby Theo went straight for it and put it into his mouth. AND ATE IT. So these days, I also have to flying tackle food scraps out of his hands when we're out.
Which is why I really enjoy these girl team outings with Kirsten and Hayley. We were out for a quick lunch last week and I was about to go buy our food with the baby in one arm like I usually do but Kirsten was like "don't worry mom, I can watch the baby while you get the food."
So I did. It was so relaxing to be able to carry food with both hands and not worry about destruction of public property while I was gone.
Best of all, I got back to the table to see this.