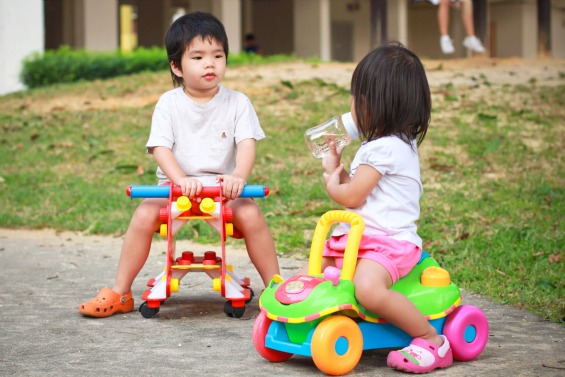 Tru: Kirsten, you want to chase me?
Kirsten: *shakes head* 
Tru: Ok then I chase you.
Kirsten: No. I don't like to chase.
Tru: This car is very special, it can go so fast.
Kirsten: Don't go so fast ok, later you will fall down.
Tru: No I won't fall down. See, I will show you.
Tru proceeds to show off his speed by whizzing past her. 
Kirsten: I want kor kor to sit with me.
Tru: Cannot, there's no space.
Kirsten: I WANT KOR KOR TO SIT WITH ME.
Tru: *audible sigh* Ok, I will sit with you.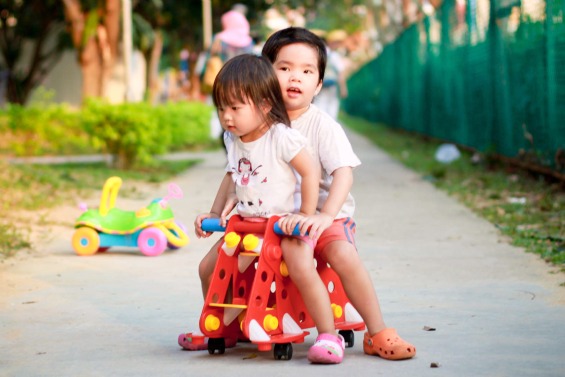 They struggle to inch forward very slowly.
Tru: Mei mei, I think you need to get off. You are making my car very slow.