Tru is on a two-week break from school and that means only one thing for me. SMACKDOWN. Momma, the reigning champ, taking on a tag-team of 2 new contenders at the same time.
I'm still not crazy enough to bring both kids out alone so we're all under house arrest. Which translates into two very hyperactive kids confined in a very small area for extended periods. Two kids, I might add, who are addicted to going out. It doesn't matter where, as long as it's outside.
So my day goes something like this.
1. Skull-crushing boredom (for all of us)
2. Oh, let's fight over toys, fighting is fun and exciting
3. How about some screaming to spice things up a little
4. I'm not going to take my nap because I'm not tired
5. Yay, time to play the lying down game where momma lies down on the floor playing dead while the kids tear the house apart.
It's a good thing the husband managed to take two weeks off to join in the fun so that I don't lose my mind completely after 3 days. We planned out an itinerary of fun activities for whole week, starting with Hortpark this morning. This is all part of our elaborate plan to tire them out until they collapse to the ground and beg for mercy.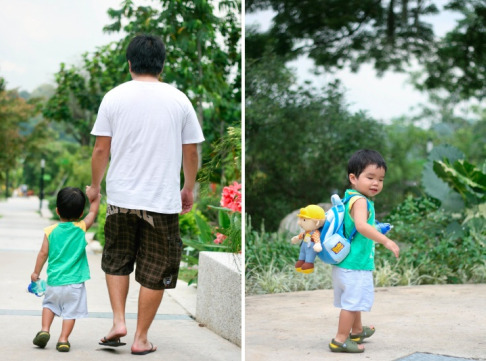 First sign of exhaustion: water break, plus a dazed look in the eye.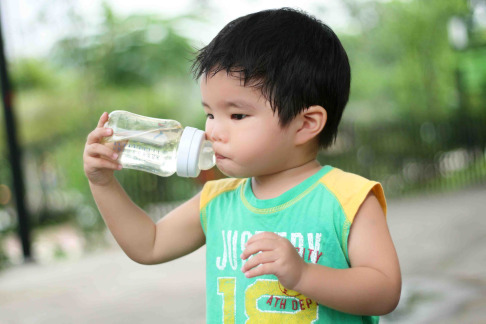 In phase two, we make them carry weights. You can't see it but the bag is filled with large rocks.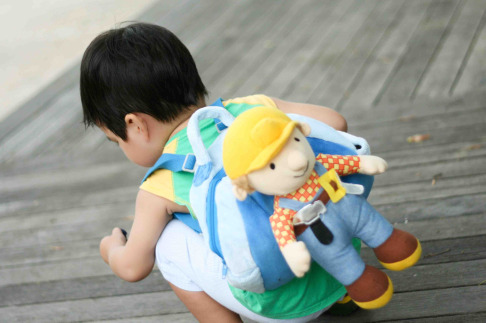 Ah, progress.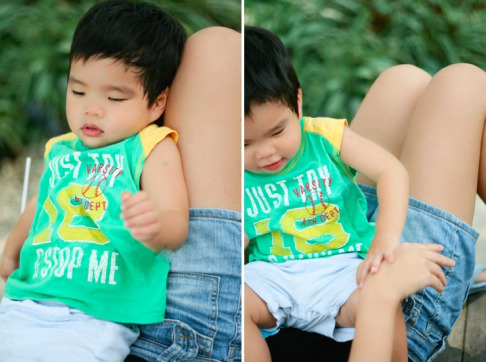 This, well, nude photos are always a hit.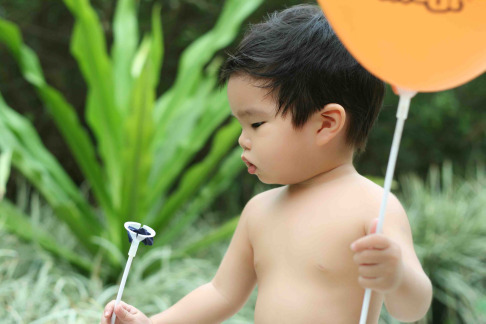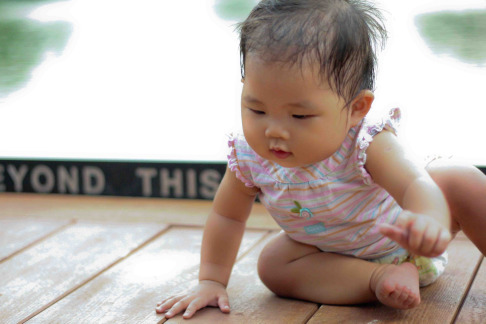 Objective achieved. Both babies went back and slept like erm, babies.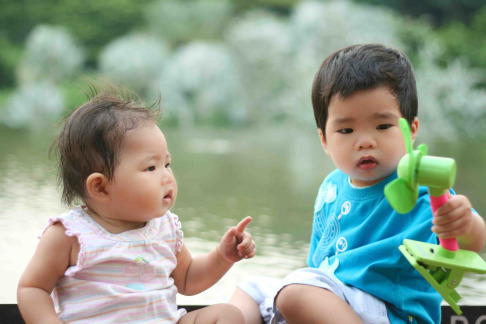 Tomorrow, we'll be going to East Coast or the museum, depending on whether it rains.