A big part of parenting is being able to identify your kids' talents and develop them at a young age.
Sometimes, these talents are obvious, like an angelic voice or fancy footwork. Other times, they're less apparent and it takes a bit of effort to discover them. In some cases, it may not even look like a real talent at all and that's where some foresight is required.
Truett's special ability: planking.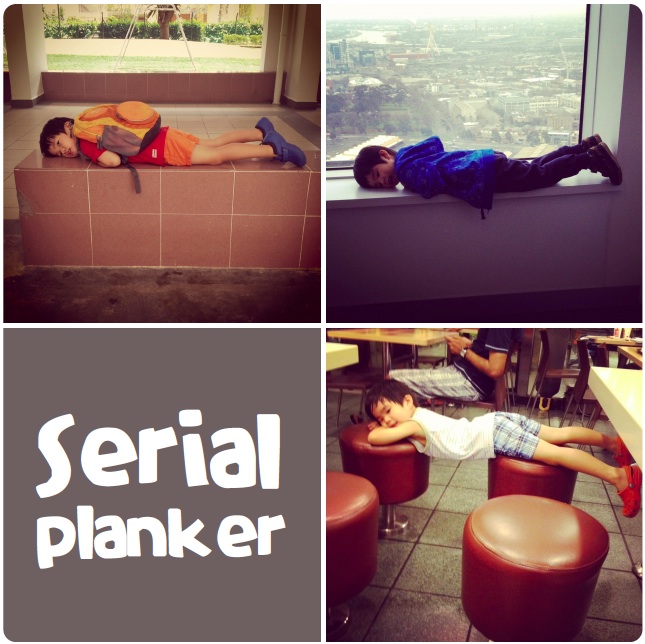 We're not quite sure how this started because we've never introduced the concept of planking to him but one day, he just walked up to a ledge and started doing it. He planks in the car, at McDonald's, at the pool, on sofas, on a plane…pretty much on every surface he can find. To date, he's planked on at least 30 different surfaces in 3 countries.
And you may think that planking is so 2011, but synchronized swimming is so 1900 and people are still doing it for some bizarre reason.
To develop this unique talent, we're on a mission to complete the Green Eggs and Ham checklist.
Could he do it on a boat?
Could he do it with a goat?
Could he do it in the rain?
Could he do it on a train?
Or in the dark? Or in a tree?
Or in a car? Or at the sea?
Could he do it in a box?
Could he do it with a fox?
Could he do it in a house?
Could he do it with a mouse?
Could he do it here or there?
Could he do it ANYWHERE?
Why yes, yes he can.