Hey there, Monday! This past (long-ish) weekend was the perfect combination of spontaneous outdoorsyness and homebound downtime, which was exactly what we needed. It was so good that the residual aura of the chill pill we took spilled over to this here Monday, making for a less bluey start to the week.
Especially since my calendar tells me that this week is going to be a hectic one. Weekends are sometimes a nice end to the week but other times, I like to start my week with a relaxing weekend so Monday is like the third day in and I feel like I'm hitting the ground running, if this makes any sense at all.
Here are some of the interesting bits (this is debatable):
1. It was Children's Day on Friday and the kids had a special party to attend in church, just the two of them with thousands of other kids. These parties are seriously rad and they get to take a big bus all the way to Jurong West all on their own (with teachers on board). They were real excited about it all week and on Friday morning, I woke up to see them sitting on the couch discussing strategy.
"Later we'll bring some snacks and milo, we sit together ok? Then we can share."
"And gummies! Don't forget gummies!"
"Oh yes, gummies! I'm so so so excited, are you excited?"
Moments like these, I think that having them back to back was the single best decision we made as parents.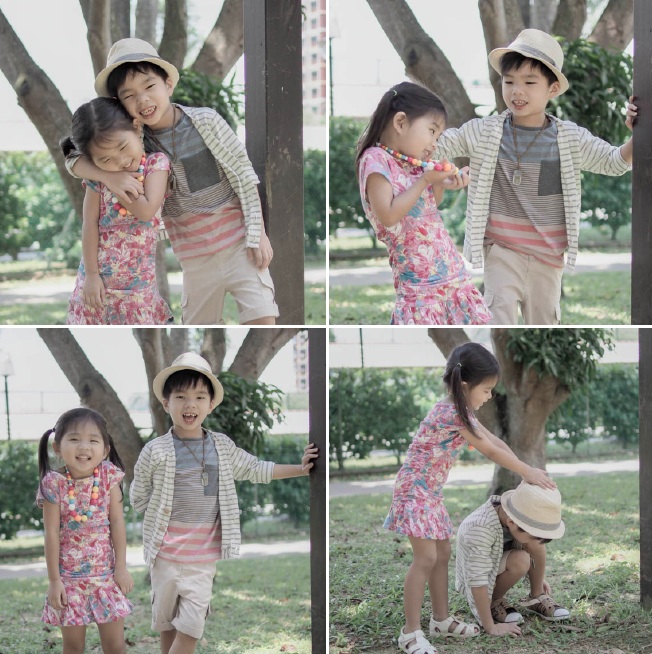 2. Baby Finn usually wakes up at 6.30 in the morning but for 3 days straight, he's been waking up past 8 and in a fabulous mood. He sits up, peers at us through his floppy hair and flashes a killer grin before doing his morning tumbles on our big bed.
3. We decided to check out GRUB for the first time. It's been on our list of places to check out for a while but we never quite got around to it because Bishan Park is one of those places that's well, not entirely compelling for an easterner. A few times, we thought of dropping by but having to drive out for half an hour with the entire crew doesn't quite constitute dropping by. But we were itching for somewhere new to try over the weekend so drop by we did.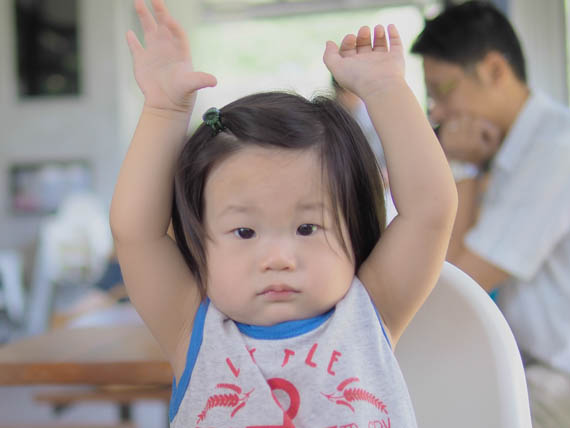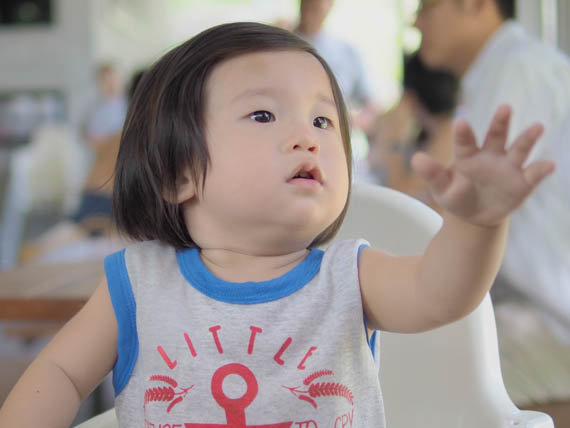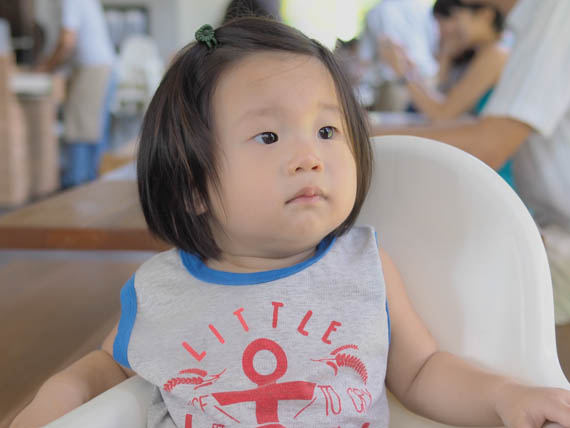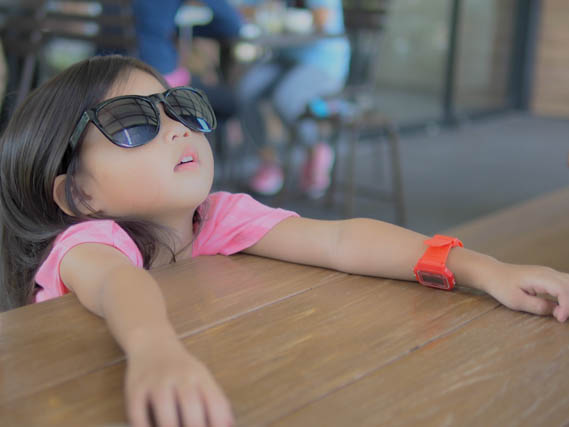 3.5 The beef & guinness pie is good, the churros are excellent and the fish burger is pretty cool. But you'll want to skip the breakfast set and the portobello. And go early if you want to explore the park a little. By the time we finished eating, the only place left to explore in the sweltering heat was the shaded carpark.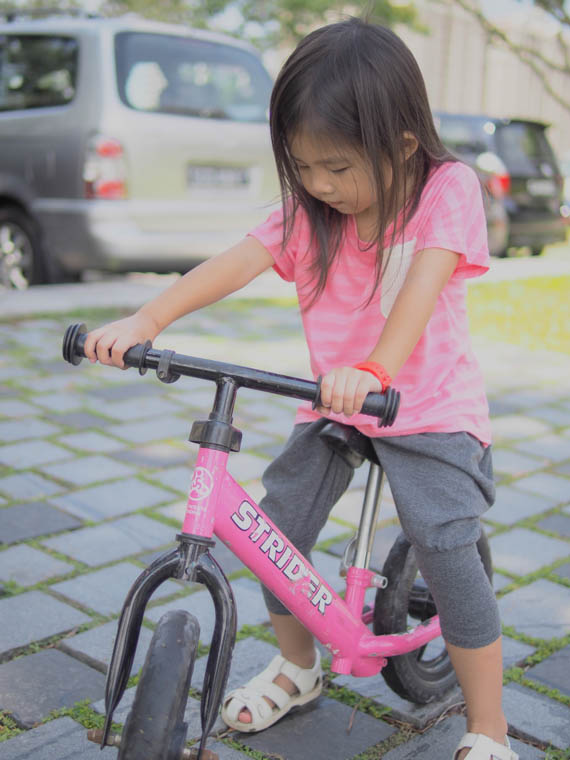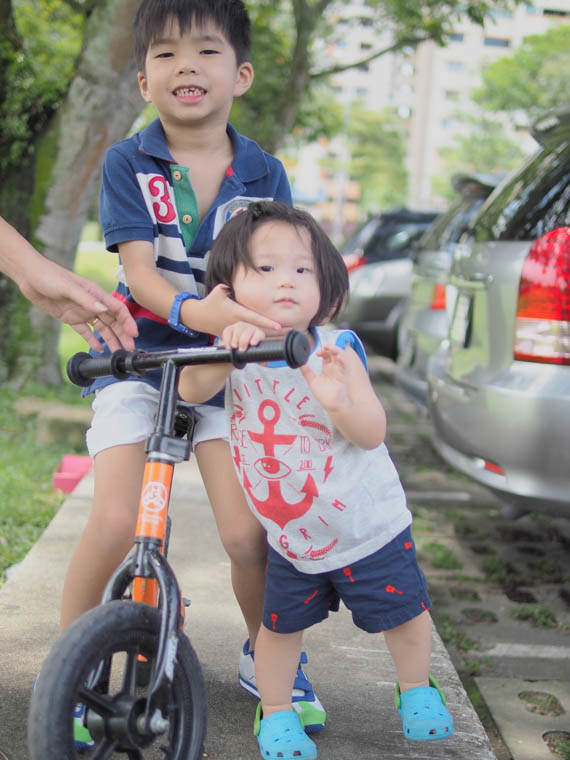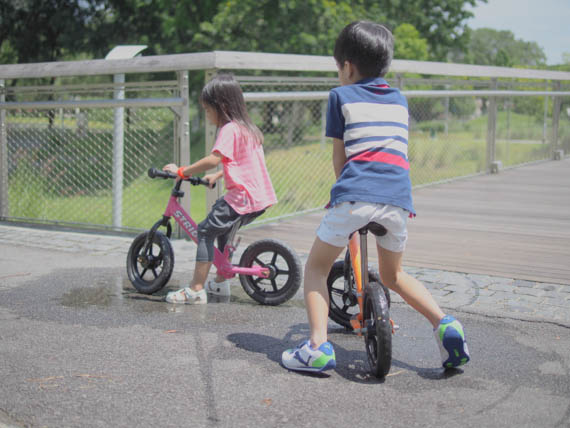 4. It's apparent that Finn is happiest whenever his favourite tiny humans are around. All 3 of them spent a good part of their Sunday morning stomping around the house single file style, laughing and falling over one another in a giggly heap.
5. We're having a bit of a Breaking Bad withdrawal. It's been such a huge part of our Mondays the past couple of months and last night, the husband was all "Mondays aren't going to be the same again now that it's over." The only consolation is that the end has been fitting. And so satisfying. Today, we'll be commemorating one of the best TV shows in the history of ever with pizza and Ben & Jerry's.
Also, if anyone knows where we can get Stevia here, hook me up.