One of the things I'm concerned about quite often is whether the kids are getting enough nutrition because I have 2 little picky eaters on my hands, each with their own set of strange preferences.
When they were younger, I had some pretty major food battles with the kids, mostly involving an impressive collection of vomit faces (and sometimes actual vomit) as I tried to make them eat food they thought were yucky. I tried every trick in the book like dangling incentives, withholding privileges, chopping up vegetables into tiny pieces and hiding them in food they like, cooking up all sorts of new recipes but they rarely worked.
Their quirks remained as quirky as ever.
Like Truett eats fish but only when he doesn't see the skin. Kirsten, on the other hand, must have the skin with the fish. Kirsten eats broccoli but not cauliflower and certainly nothing green or with leaves. Truett does not touch any variety of vegetable unless it's a potato (which is crispy and golden brown). Truett loves berries, grapefruits and oranges but not Kirsten. She goes for sweeter fruits like apples, durians and grapes. And the list goes on.
I used to have a chart to keep track of who was short of which vitamins because their picky diet wasn't giving them all the nutrients that they needed, to the point where meal times were turning out to be a cause for tremendous stress for everyone involved.
Over the years, I've come to realize that some battles aren't worth fighting so while we try to give them a diet that's as balanced as possible, we also make up for whatever's missing with supplements.
We've tried a rather large variety of supplements and discovered that the key to choosing a good kid's supplement is a balance between nutrition and taste. In fact, I'd go with taste first over nutrition because it has to be something that they will actually want to put into their mouths. And then we look for something that has the right amount of vitamins and minerals they need.
The kids recently tried some new gummy supplements by UK healthcare brand, Merck Seven Seas and that was a definite winner in the taste department.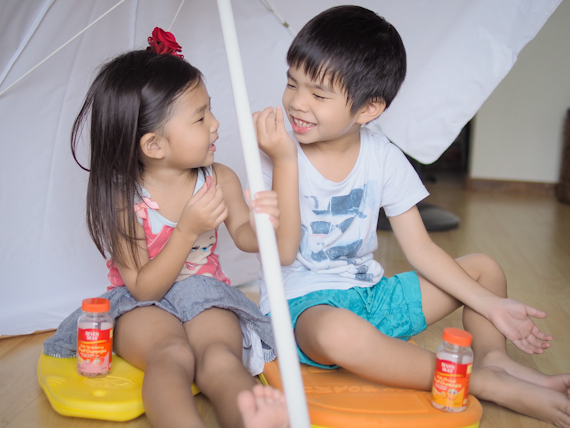 Usually we'll have to bargain with them like if you eat this supplement, we'll give you another regular gummy as a reward. Not with this though. They like it so much that these fruit gummies are a reward in itself. How's that for killing two birds with one um, gummy?
Truett's favorite flavor is the strawberry one and the great thing is that is comes with Vitamins A, C and B6, which he doesn't get enough of from not eating vegetables. Kirsten prefers the blackcurrant version, but she'll also take the orange one from time to time because it's apparently "quite yummy".
I like the fact that each flavor comes with a unique set of vitamins so instead of going for a generic multivitamin filled with stuff that the kids don't really need, we can give them something that provides them with the specific nutrients that they're short of.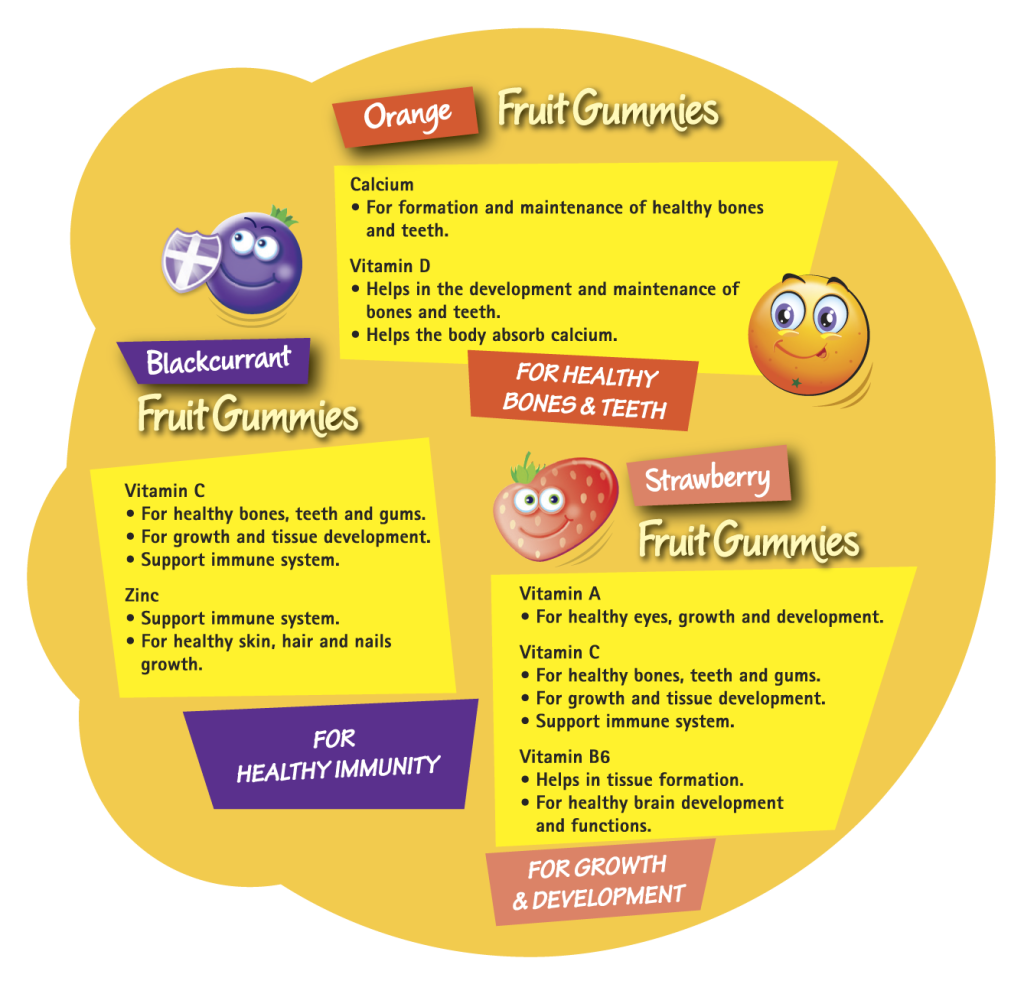 In an ideal world, my kids would eat all their vegetables and we'd live happily ever after but in this world, my kids make vomit faces at vegetables. So I feel a lot better knowing that whatever they get from supplements help to keep their little growing bodies a little stronger and healthier.
If you'd like to try these tasty and nutritious vitamin gummies, I have 3 sets of Merck Seven Seas Kids Fruit Gummies Gift Packs (worth $38.70 each) up for grabs. All you have to do to take part is answer the following question.
"What are the 3 flavors available in the Seven Seas Kids Fruit Gummies range? "
Send your answer (along with your full name, NRIC, mobile number and email address) with the subject title "Mother Inc: Seven Seas Kids Fruit Gummies Contest" to merck.chc@merck.sg by 31 August 2013.
**From now to 31 December 2013, get $2 off every bottle of Merck Fruit Gummies purchased. While stocks last.