For someone who doesn't like to cook, I'm surprisingly quite a fan of cooking shows, especially the Junior MasterChef series. And I absolutely adore Nigella Lawson. I think it's got to do with how they make everything look so delicious and easy and I'm like "hey that 8-year-old boy just made that vincotto glazed pheasant parsnip mash roasted carrots and beetroot salad. I bet I could too."
Until I try it and realize that no, I can't. Then I'm all like "ok go ahead and make your high-class food with many syllables, I'm going to be right here stirring my fish porridge."
But it hasn't stopped me from watching because I'm convinced that one day, I'll come across an episode and go "Oh, you're making that today? Guess what? Nailed it." And I'll go into my kitchen, whip up the same dish so that I can purr with delight the way Nigella does.
Hopefully that'll happen with this new show called The Bosch Dream Kitchen Cookoff. It's a locally produced web-based reality cooking show  – sort of like MasterChef, but done in pairs to compete and cook their way to a dream kitchen containing Bosch cooking appliances. It aims to give food lovers an insight to working in a well-designed, modern and functional kitchen, a hallmark of Bosch home appliances.
Each webisode revolves around the creation of different components of a meal under the observation of a group of Mentoring Master Chefs, which include celebrity chefs John See of The Food Dot; Andrea Scarpa, Executive Chef of Da Paolo Bistro Bar; Heather Barrie of Fine Palate; and Tim Ross-Watson of The Garden of Eden Restaurant. Adding sizzle to the show is host and local funny boy Hossan Leong, who will add his signature brand of tongue-in-cheek humour to the show as he "slices and dices" his critique of the contestants.
The competition will culminate in a finale cookoff on 14 December as contestants try to out-cook each other for a shot at winning the Bosch Dream Kitchen Makeover with Bosch appliances including domino gas hobs, chimney hood, built-in oven, built-in microwave oven, built-in espresso machine, built-in dishwasher, and a kitchen machine.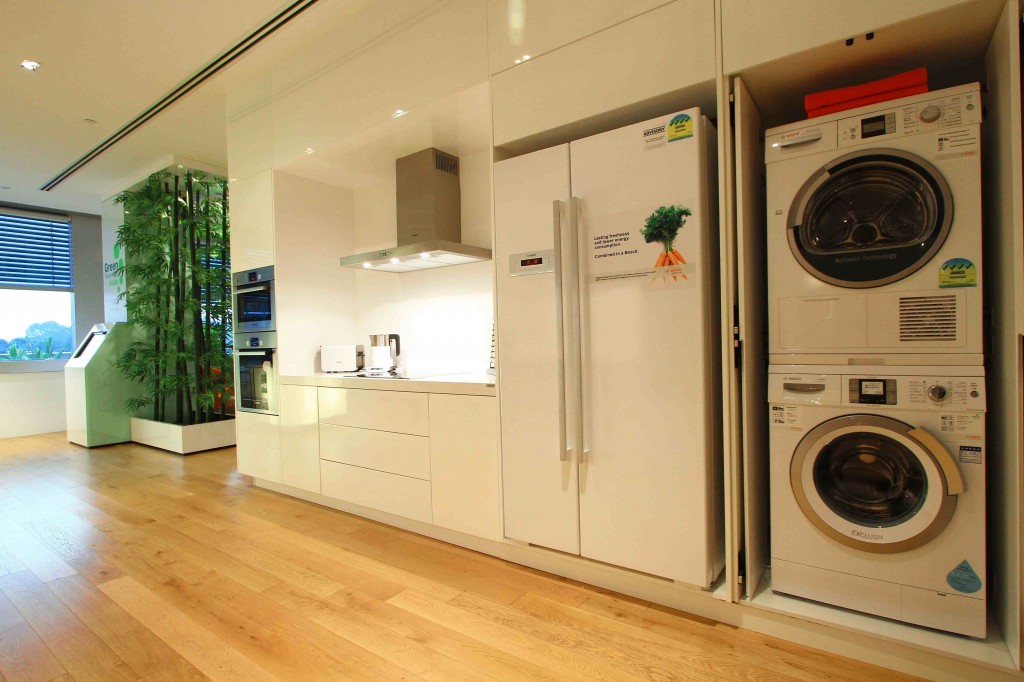 If you're a cooking enthusiast, head on over to check out the webisodes and you'll have a chance to win a Bosch Juice Extractor worth S$239 in a Weekly Quiz. Or vote for your favorite team to win the People's Choice Award and stand to win a Bosch Classic Edition Fridge worth S$2,399.