Advertorial
When you're traveling with  kids, you realize that the packing process is actually really important.
On the one hand, you don't want overpack and end up lugging around all that unnecessary weight in a ginormous suitcase while having to herd 2 hyperactive kids. But on the other hand, running out of supplies at night in a foreign land isn't exactly one of those precious memories you want to have of the trip.
In other words, efficiency is the key.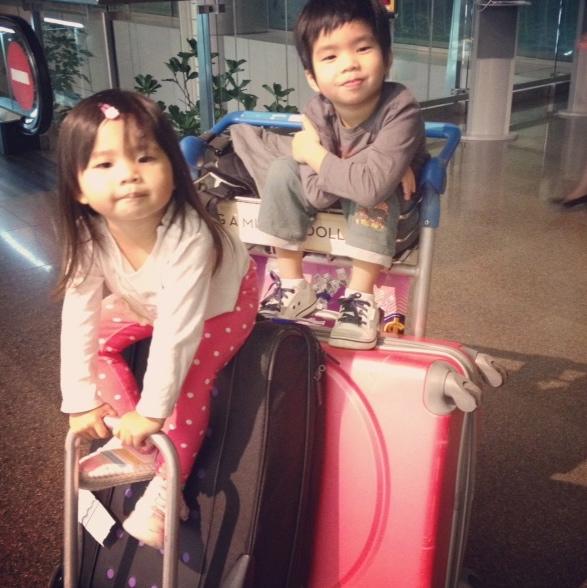 Here are a couple of packing tips if you're planning to travel with kids.
1. Milk Powder Sachets
Instead of bringing along a whole tin of milk powder, get those that come in handy little travel sachets. It's easier to compress and you only need to open one pack each time.
2. Vacuum Travel Bags
There are several varieties but the most common ones come with a ziploc seal and a valve to let out the air. If you haven't tried them, you really should because these babies are quite amazing in saving you space in the luggage.
3. Drypers DRYPantz Diapers
Unlike in Singapore, there isn't always the luxury of a clean and pretty babies room so instead of struggling with tape diapers, go for the much more convenient pull-up pants version so diaper changes can be done on the fly.
Even with kids who are toilet trained, DRYPantz comes in really handy in situations where there's no usable toilet in sight. Like have you ever noticed that on a long haul flight, the plane toilets are decent for the first 2-3 hours before it becomes completely unusable? I don't know if it's the air pressure or the stress of being cooped up that long that makes people misfire all over the toilet but as the flight progresses, the toilets are usually in varying states of grossness and passengers start to turn a little green from having to hold it in.
Also, you know how kids tend to forget that they need to pee whenever they're having too much fun? This needs some research but I'm fairly certain that the level of fun they are having is directly proportionate to the likelihood that they are going to pee in their pants. To prevent this sort of accident from happening, DRYPantz them up just in case (and yes, I just used DRYPantz as a verb).
That way, they can still pull it down easily when they remember to pee and if not, well, crisis averted.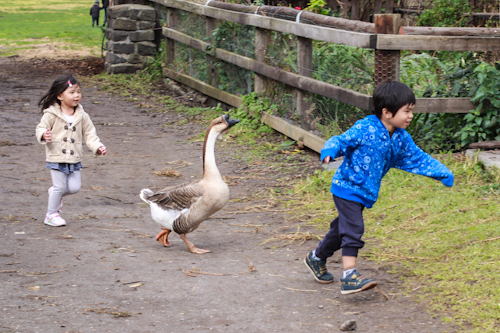 During our recent trip to Gold Coast, we brought along a whole pack of the all new Best Ever Drypers DRYPantz, which turned out to be a real lifesaver. We used to pack 3 different types of diapers on every trip (tape diapers for the day, pants diapers and night diapers), which was kind of ridiculous because the diapers alone would take up half a luggage. I like how the new DRYPantz is absorbent enough to last the night, so we could use it day or night.
It also now comes in XXL size for a better fit if you happen to have kids with a larger bottom. If they have it any bigger, I'd totally wear it because this baby is squishing my bladder to the point where I'm having to run to the toilet every 20 minutes. During one of the drives, we were stuck in a jam when I badly needed to pee and the husband was all "just wear a diaper, I won't judge you."
Turns out that I couldn't fit but if I could, I would have done it in a diaper. I've been pregnant enough times to know that pregnancy leaves you very little room for modesty. Just sayin'.
*If you haven't tried the new Best Ever Drypers DRYPantz, you'll be happy to know that Drypers will be having a "Best Ever Drypers Swap" on 5 August at United Square shopping mall's atrium from 10am to 8pm. Just bring down an old diaper wrapper to exchange for a brand new pack of the Best Ever Drypers Wee Wee DRY or Drypers DRYPantz  absolutely free. More details here.
This is part 4 of a series of sponsored conversations on behalf of Drypers Singapore. All opinions and text are my own.