Remember the Colgate Slim Soft Bloggers Party that I was talking about a couple of weeks back? That happened 2 weekends ago and congrats to those who managed to snag the tickets – it was a pleasure meeting you guys there!
Together with the Colgate and Nuffnang folks, all 5 of us Colgate Bloggers were there to host the event. That's Beatrice, Melissa, Maureen, Brad and yours truly.
We were asked to color-coordinate and thankfully, Colgate's colors are red and white, not something far out like green and purple. Even Kirsten picked out a pretty red and white dress to be all matchy-matchy. She was a little shy at first with all the attention but she warmed up once the activities started and the food was served.
Speaking of food, it was held at Skyve Elementary Bistro & Bar, a cosy little place at Winstedt Road. We arrived to find the place decked out in red and white as well. There were flowers, balloons, ribbons and cupcakes – very pretty.
On top of the usual icebreaker games, we also had a Colgate version of Trivial Pursuit, which was actually quite informative. Like I found out that the world's first toothbrush was made out of… wait for it, horse hair. That's gross on so many levels I don't even know where to begin. I guess it gives new meaning to the phrase "straight from the horse's mouth", except it's straight from the horse to your mouth.
We also got useful toothbrush care tips like the importance of keeping your toothbrush at least 6 metres away from the toilet bowl as germs can travel from the toilet bowl to your toothbrush and into your mouth.
Ok, to round up the post, here's one final bit of trivia:
When I get a stalk of Gerbera, I honestly don't know what to do with it except hold it gingerly like it's going to turn around and bite me. The husband was like "it's a flower, not poison ivy" and I was all "just stop talking and take the picture."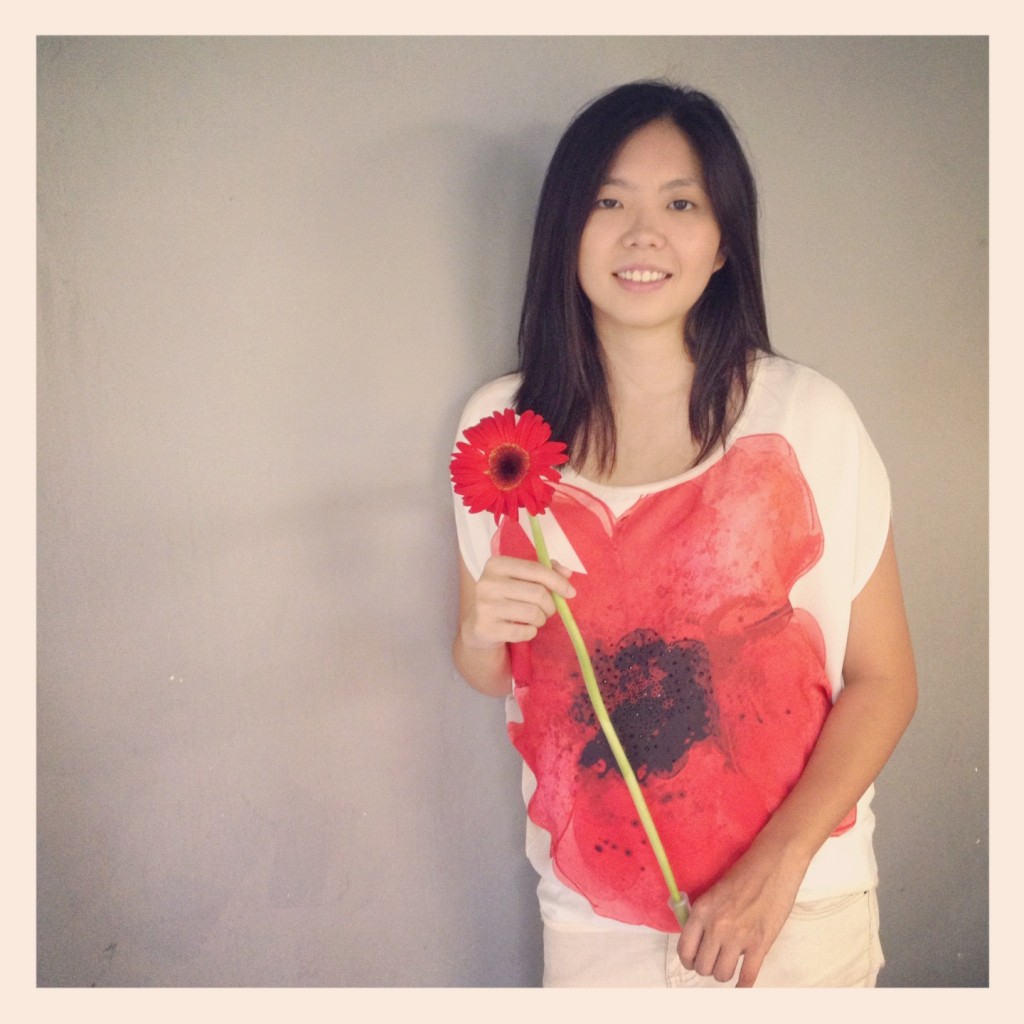 When Kirsten gets a stalk of Gerbera, she smells it, cradles it and walks around like it's the prettiest thing she's ever seen. Well, she obviously didn't get that from me.
This is part 3 of a series of sponsored conversations on behalf of Colgate. All opinions and text are my own.