Over the past 4 years, I've changed some 10,000 diapers for both kids combined. That pretty much makes me a pro.
In fact, I'm so skilled at changing diapers, I can like win awards doing it with my eyes closed and with one hand tied behind my back. Unless it's the poopy kind, then all bets are off. Those usually get handled by the husband, who's the resident poop pro.
To keep things um, fresh around here, we like to engage in some friendly competition. So this latest bet we're having is to find out who's the faster diaper changer around here.
Winner gets bragging rights and loser gets to change diapers for a week.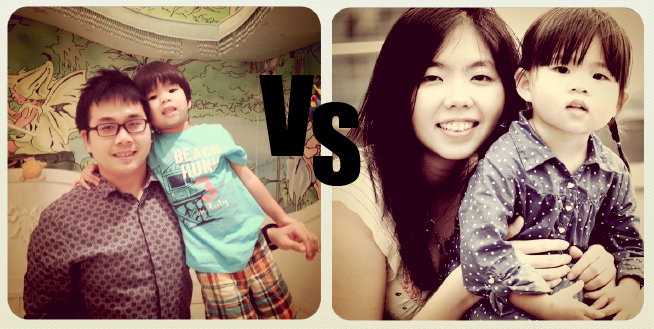 Here's the lowdown on how it went.

A decisive victory, if I might say so myself. Looks like I'm off diaper duty for a week. WOOT!
On the topic of diapers, Drypers has just launched a new and improved version of their Drypers Wee Wee DRY Diaper. The kids have been on Drypers (only in the day) since they were born and what we really liked was that it hit the sweet spot between quality and price.
The only thing was that the fastening tape used to be a little annoying, especially when we had to struggle to yank it off or reposition because it would lose its adhesiveness. We also couldn't use it as a night diaper as it wasn't absorbent enough to last through the night.
All that has now changed because the new Drypers Wee Wee DRY comes with a Zip Dry Core TM that contains more absorbent particles, keeping baby's skin drier and more comfortable; as well as 4 botanical extracts for skin moisturizing. It also has a 100% breathable cloth-like cover, pretty new designs and a new Flexi-Tape TM that allows multiple fastening. The best part is that even with all these new features, the price remains compelling.
The kids have been trying out this new version (even at night) and I'm glad to say that it's been leak-free so far.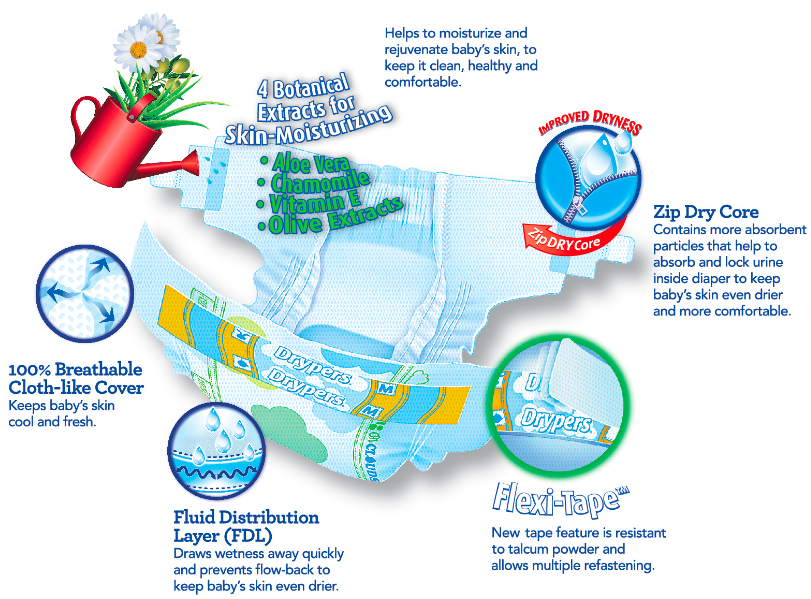 One last thing, I've got 10 priority passes to Drypers Little Day Out, a family event that's happening at Playground @ Big Splash on Saturday 23 June. These passes allow access to the VIP area and a priority queue. There will be lots of fun rides and games from the kids, as well as an outdoor movie screening of Alvin and The Chipmunks: Chipwrecked in the evening. If you'd like to get a priority pass, just leave a comment telling us your name and the number of people attending (maximum 4 per pass) by 11 June 2012. Winners will be announced on 13 June 2012.
*Open to Singapore citizens and PRs only.
This is part 2 of a series of sponsored conversations on behalf of Drypers Singapore. All opinions and text are my own.