We don't get a lot of toys for the kids because we've come to realize that the lifespan of most toys isn't very long. I'll admit that we did splurge on some stuffed animals, figurines and even those fancy developmental toys with lots of buttons that beeped, talked or sang when Truett was much younger. But they never lasted very long and once the novelty of the beepy sounds wore off, they all got relegated to the Box Where Toys Go To Die one by one.
So far the only toys that have some sort of longevity are those that require some creative thinking on their part and are versatile enough for different role-play scenarios.
Like Lego bricks.
The kids have been playing with Lego Duplo since they were like 1.5 years old and till this day, they're still playing with the same bricks. They've just advanced from building unidentifiable blobs to slightly more advanced creations.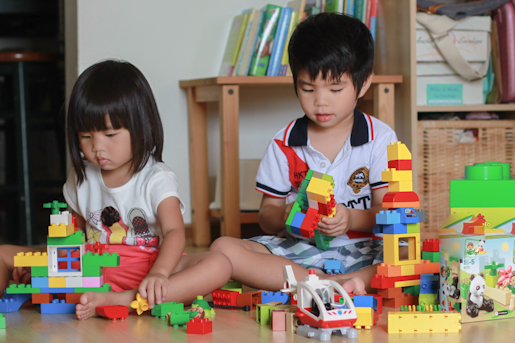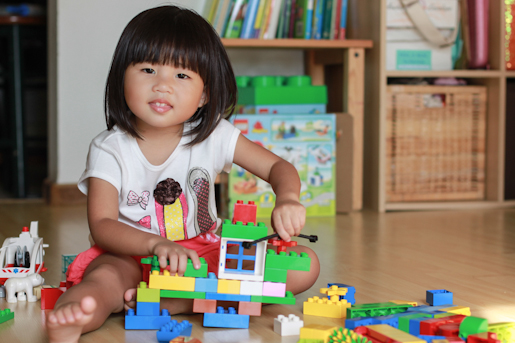 The awesome thing is that they're not limited to building rational objects. They can literally make anything they want, like a flying treehouse or a helicopter rocket ship or an angry moustached man with six and a half limbs. Half the fun is having them explain exactly what they've built and seeing the world through their eyes.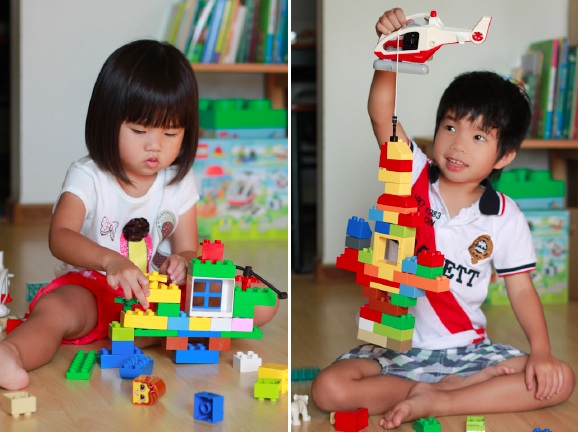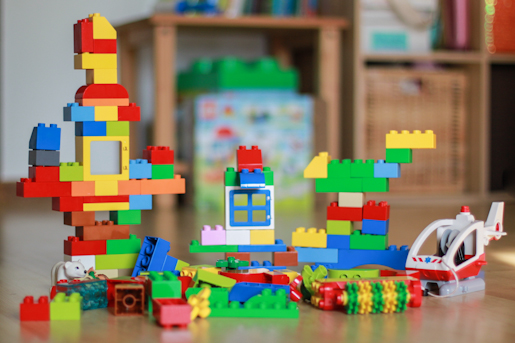 Naturally, the kids were thrilled to be invited to attend a Lego Duplo event at Hokey Pokey, an indoor playground. We told them that they'd have access to a giant box of Lego bricks and they were like "is it really really huge, like 1 million Legos?" 1 million is their default large number of choice, which in their heads, is basically anything more than 25.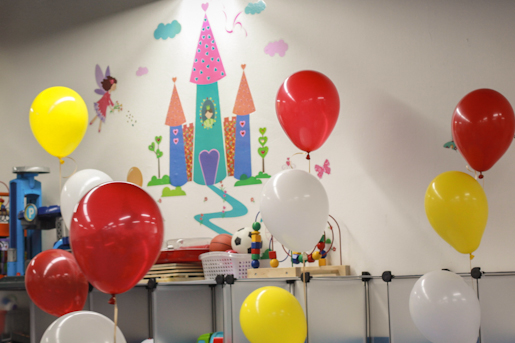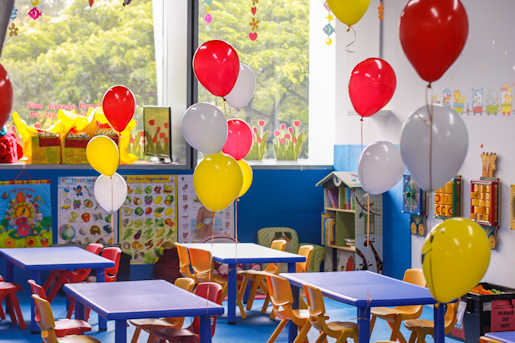 Unfortunately, Kirsten came down with a bug on that day so only Truett got to play with his 1 million Lego bricks. Which he enjoyed tremendously. Most of the kids were running around the different play areas before the programme started but Truett was like a homing device who immediately located the Lego stash and went to town with it.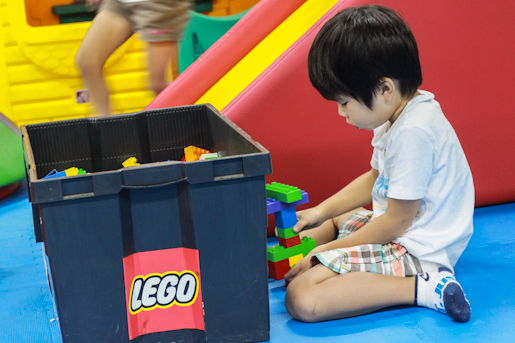 During the event, the kids were all given Lego bricks and tasked to build 2 items: their dream home and their favorite animal.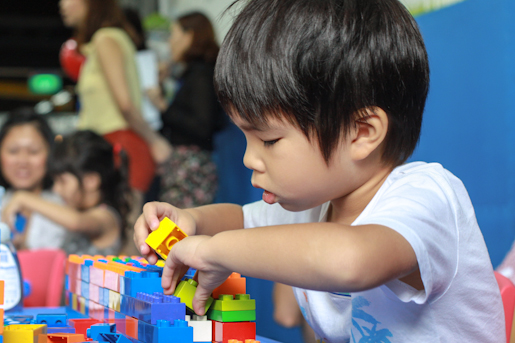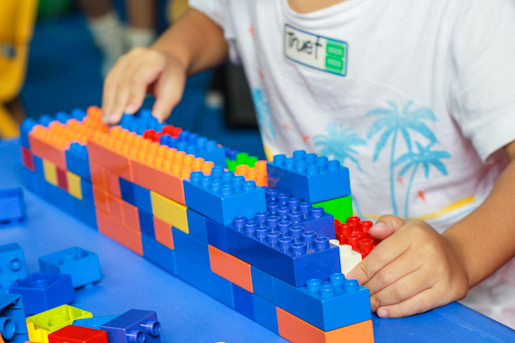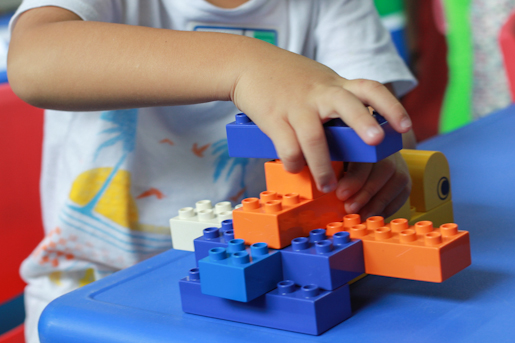 Turns out my son's dream home is the equivalent of a JTC flatted factory and his favorite animal is a turtle-snail-duck with a hump. I think another trip to the zoo is in order.