I have a love-hate relationship with milk. In that I've always been rather fond of drinking it, but it's one of those things that make me gain weight rapidly. Especially since I only drink the full fat ones because low fat milk? Those taste really weird.
When I was pregnant with Truett, I was very diligent about maintaining my calcium intake. Believe it or not, I drank 2 glasses of milk every day almost throughout the entire pregnancy. And believe it or not, I also gained a whopping 30kg in 9 months. I might also have eaten most of the husband's food (and then some) those few months but I'm certain all that extra milk made it a lot worse.
Truth be told, I've been slacking off on the calcium intake this time around but I recently read some articles on bone health during pregnancy and nursing that got me a little concerned. For example, if there's insufficient calcium during this critical period, the baby takes it from my bones and I'll lose bone mass, which might lead to problems like osteoporosis later on.
So recently, I've been trying out Anlene as a calcium supplement. The new Anlene tiny packs (110 ml each) contain 4 times the amount of calcium found in regular milk and it's actually quite convenient as a grab and go drink. That's more calcium and less fats in every pack. I thought the taste would be really weird at first but I've tried it and coming from a picky milk drinker, it's not bad at all. Or if you're not a fan of the milky taste, they have a chocolate version which is more palate-friendly. And for the lactose-intolerant, there's even a yoghurt version available.
Now even if you're not pregnant or breastfeeding, it's good to monitor your calcium intake because most people start losing bone mass in their 30s. If you've never done a bone health check, you'll be able to get one done for free at the Anlene Bone Health roadshows coming up – stay tuned for details on the Anlene Facebook page.
Also, as part of the Anlene Stay Strong campaign, I'll be sharing about my source of strength on the Facebook page so that's another reason to go check it out.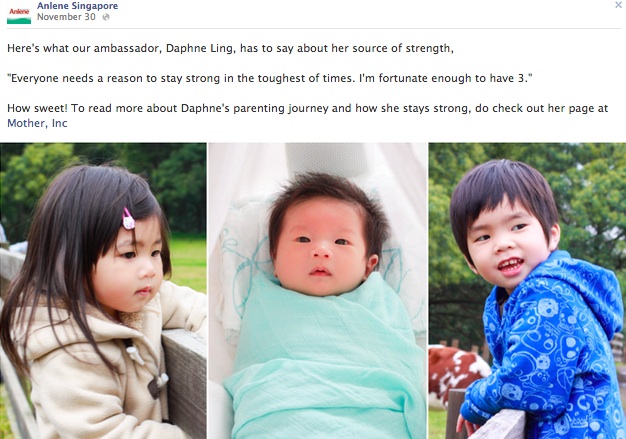 *Finally, from now till 31 December 2012, Anlene is working with the Lions Befrienders on a charity drive. For every page like till 31 Dec 2012, they will donate 1 glass of Anlene to senior citizens who aren't getting enough nutrition to stay strong. They'll also donate an additional 500 glasses for every 2,500 likes.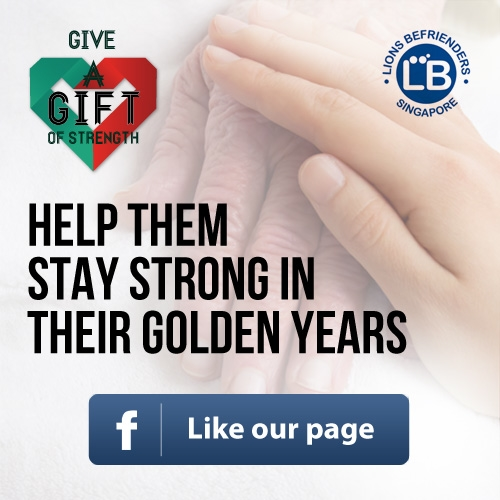 This is part 1 of a series of sponsored conversations on behalf of Anlene Singapore. All opinions and text are my own.