Speaking of Christmas shopping, every year, I make a mental note to do my Christmas shopping early but every year, I find myself panicking and making a mad dash down to town the week before Christmas to fight off the other 3.2 million Singaporeans who are also scrambling for last-minute Christmas presents.
We all know that panic shopping leads to gifts that look half-arsed or perfunctory, which is only marginally better than not getting any gifts at all.
This year, I've been good.
I've made lists, checked them twice and even prepared back up plans in case they're out of stock since the start of November. And I've done it all without having to step out of the house. In two weeks time, while everyone else is fighting it out over last minute presents down at the stores, I'm going to be sipping my latte and admiring the boxes of presents all wrapped up and arranged neatly under my Christmas tree.
I've come to realize that the secret to getting thoughtful gifts is to get stuff that aren't sold everywhere, or better yet, stuff that aren't even retailing here. So when they open their gifts, they'll be like "Wow thanks, this is really cool, where did you get it from?" and you can be all like "Oh, it's one of a kind. I had it shipped all the way from this charming little store in Sausalito, California." Then they'll be like OMG, best gift ever in their heads.
Two words: Online shopping.
Ok, three more words: With vPOST shipping.
With vPOST, you can shop from anywhere in USA, Europe, Japan and China and have it delivered to your doorstep via a personalized vPOST address. It even allows you to consolidate the purchases from different merchants and enjoy lower shipping charges.
I've curated a list of awesome gift ideas from really cool stores and in the spirit of Christmas, I'm sharing them with you guys.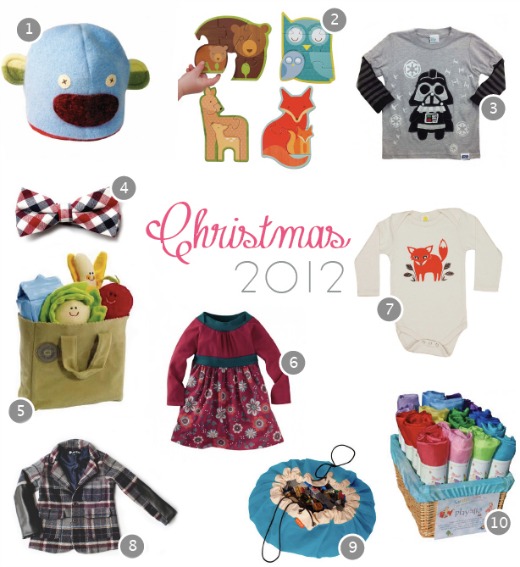 2. Forest Babies Puzzle – $13 USD
4. 2 Tone Check Bow Tie – $25 USD
5. Lil Shopper Play Set – $24.95 USD
6. Flora Fest Twirly Dress $39 USD
7. Foxy Fox Organic Onesie $28 USD
What's more – I couldn't find these items in the Singapore retail stores, so they'll be one of a kind.
*From now till 31 December, ship with vPOST for a chance to win a dream holiday in the lucky draw. Customers who pay their vPOST shipping invoice using their DBS/POSB Credit or Debit cards get double the chances and those using the DBS Woman's card get 5 x chances.
1st Prize: A pair of Air Tickets to New York OR London
2nd Prize: A pair of Air Tickets to Tokyo
3rd Prize: A pair of Air Tickets to Beijing