It's almost Christmas and if you haven't done your shopping yet, now's the perfect time to panic. Except you won't have to because I have just the thing to make the last-minute scrambling a little less scrambly.
Usually, when I'm in my panic-shopping mode, I start wandering the malls along Orchard Road (starting from ION Orchard and making my way down to Plaza Singapura), hoping that I'll stumble upon the perfect gift somewhere along the way. It usually doesn't work because I'll start to get tired and irritable from having to jostle with the maddening crowd after 25 minutes.
No, Christmas shopping requires stamina, determination, lots of focus and most importantly, a PLAN.
Which is what the folks at CapitaMalls have come up with. A solid shopping plan.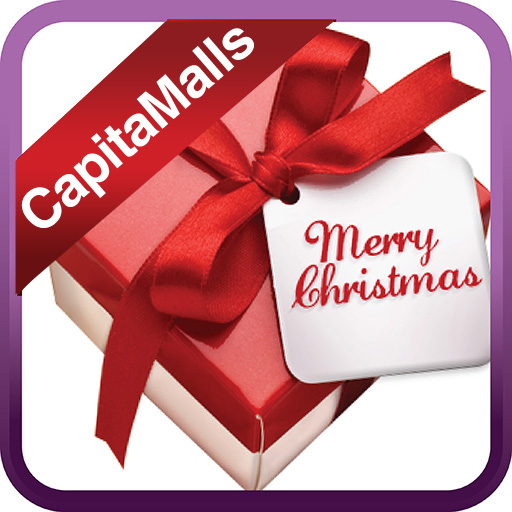 1. Download the CapitaMalls Wishlist app on your iPhone.
It's an app that features more than 500 gift ideas from over 90 participating retailers across 16 CapitaMalls in Singapore, allowing you to browse catalogues and get inspiration for gift ideas. Instead of having to roam the shops aimlessly for ideas, do it with the swipe of a finger.
2. Start browsing for gift ideas. 
The items are catalogued according to categories so you can search for stuff under Fashion & Accessories, Housewares & Furnishings, etc. Or you can browse Popular Gifts according to Age & Gender. Or check out curated Gift Idea lists like this one which I did "For Kids".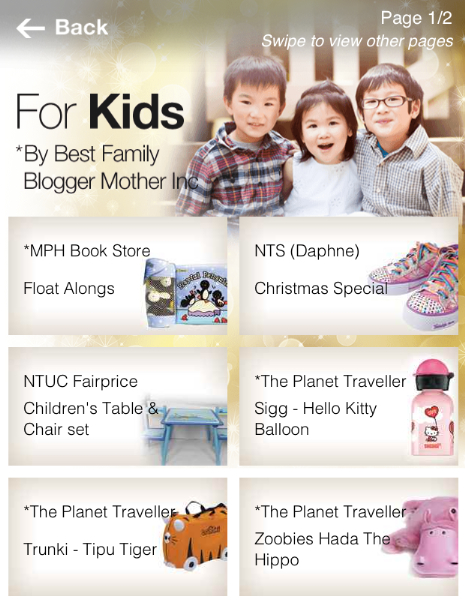 3. Plan your route.
Once you've decided on the items to get, make use of the Shopping Planner function to locate them at the nearest CapitaMall. This way, you know exactly where to go to pick up the stuff.
4. Save with Mobile eCoupon Deals. 
When you're out and about, make use of the app to enjoy more than 40 exclusive Mobile eCoupon deals at participating retailers.
5. Create your own Wishlist.
With this app, you can also form your own wishlist of gifts you'd like to receive and share the list with your friends. Or better yet, browse your friends' wishlists to find out what they want for Christmas so you can surprise them with something you know they'll definitely like.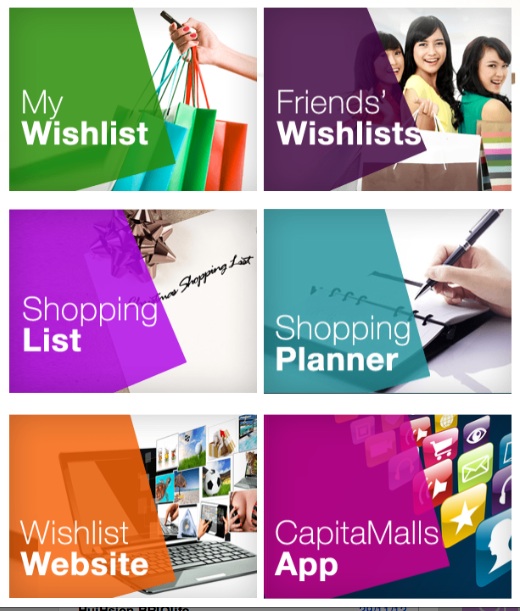 *From now till 31 December, create a wishlist to stand a chance to be one of 10 to win $500 worth of CapitaVouchers in the Grand Draw. The first 250 shoppers every week who share their wishlists with 10 friends will receive $20 worth of CapitaVouchers to fulfill their wishes. Check out http://wishlist.capitamallsasia.com for more.
And finally, download CapitaMalls Wishlist iPhone App from the App Store and start your Christmas shopping now!