I'm really not a cleanliness freak. In fact, I'm the opposite of a cleanliness freak because I can put up with astounding amounts of dirt. Wait, I need to to qualify this. If I'm given a choice between sparkling clean and a room covered in trash and tiny dead animals, I'd go with the sparkling clean any day. I'm just not big on the cleaning process before I get to the sparking clean bit.
So I typically find an optimum point in between the spotless and the trashy so I don't kill myself with the cleaning but at the same time, my house doesn't smell like the unwashed socks of 14-year-old schoolboys.
Let me illustrate with a scale.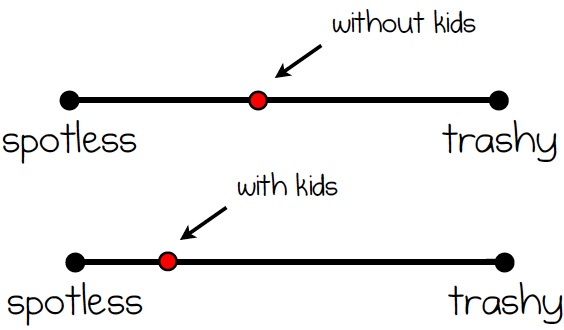 As you can see, my cleanliness level has increased significantly after the kids came along, because I'm responsible like that. My mom says there's no visible difference but then she operates on a different scale altogether, which consists only of clean and very clean. I hope to get there by the time I'm 45.
Miele (pronounced mee-ler) recently launched their latest range of vacuum cleaners called the S6 series and these petite little babies are pretty incredible. I know this because I've been fiddling with one of these for the past week after they so kindly sent over a set.
It basically works like any other vacuum cleaner, but better. I loved that it's small (but powerful), which makes for easy maneuvering and storage. It's fancy new 12-step AirClean Filtration system means that all the dirt goes into the vacuum cleaner and stays there. And more dirt inside the vacuum cleaner means less dirt in my house, so that's always good. Also, it's a lot quieter than any other vacuum cleaner I've tried.
My previous monster of a Karcher is more than double this size and it had this annoying water filtration system where I had to pour out stinking dirt-filled water after every single vacuum. Several times, I forgot to pour it out and it smelt like a reservoir of Trainspotting toilet water with dead bodies. Which totally messes with my system because I start finding excuses not to vacuum at all.
Now with the Miele, I just stow it away after I'm done. And this is my new scale with the Miele (and a lot less effort).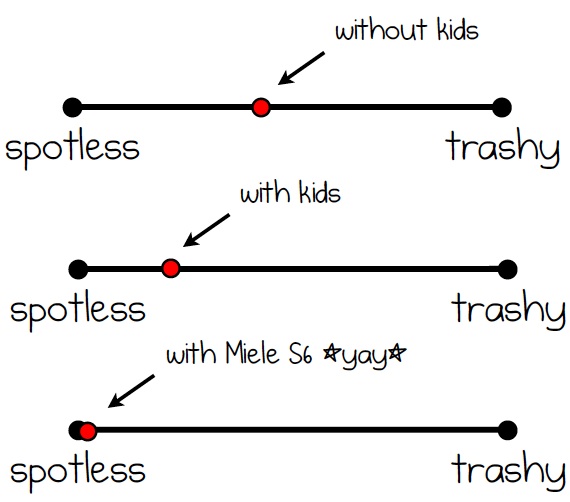 This video pretty much sums up how it works.
Ok, now for the part you've all been waiting for – YES, A GIVEAWAY! Thanks to Miele, I get to feel like Santa Claus in the middle of August because we're giving away 1 set of the Miele S6210 vacuum cleaner (retailing at $428) to one of you.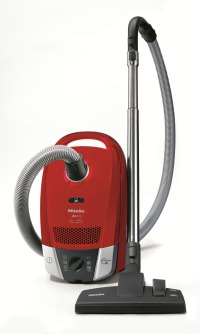 All you need to do is watch the video and answer this question in the comments below.
"What is expelled from the Miele S6 vacuum cleaner in the S6 zone?" 
One randomly selected comment with the correct answer will be bringing home the Miele S6210. Contest closes at midnight on August 12, 2011.
Update: Keep the comments coming, but don't forget to key in your email address or I won't be able to contact you if you do win!
WINNER ANNOUNCEMENT! After removing the non-entries, there are a total of 158 entries for the contest, all of which have the correct answer. (nice!)
The good folks at Miele has selected the winning number and it's…112! Congrats to st3phanini, our 112th comment! We'll be contacting you shortly with details on how to pick up your new Miele S6 vacuum cleaner.
And thanks again to everyone for joining the contest!
Update x 2: My apologies for not stating earlier that the Miele S6 needs to be picked up from the Miele office in Singapore. Since the first winner Stephanie is residing in NY and not able to pick it up, we have done a redraw.
Congrats to pc, our 102nd comment! Details coming your way.