Diaper selection is something of an art – it's not a decision to be randomly made, lest you suffer the wrath of angry diaper rash or an angrier baby. I've had to deal with both of those things and trust me, neither one is fun. So once you find that one diaper that's just right for your baby, you stick with it.
With Truett and Kirsten, I must have gone through every diaper brand available on the market and I even had an elaborate system of day diapers vs night diapers vs outdoor pants diapers.
Yeah, total noob move.
Baby Finn has been on Drypers since he was born and it's been working out so well that we haven't needed a reason to switch. It's great for daytime, nighttime, stay home time and going out time, pretty much all the time. Drypers has been his bottom buddy from birth and they're like best of friends.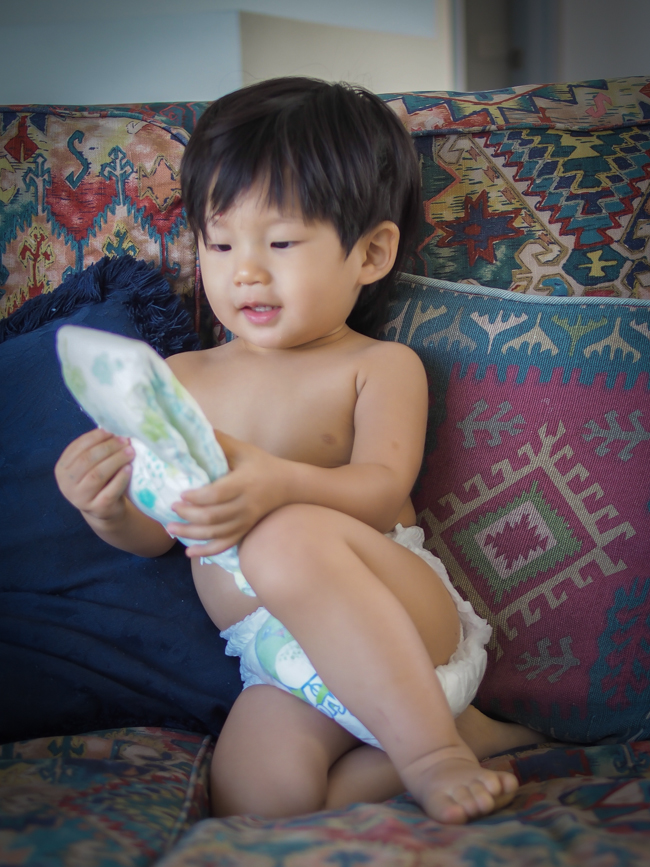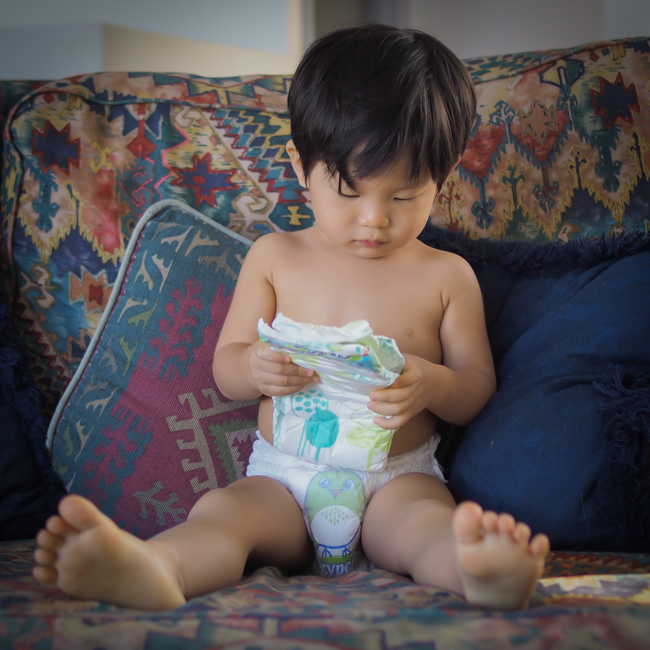 And then I just found out that the folks from Drypers have taken a great diaper and made it even better. Introducing the newly revamped Drypers range, featuring Ultimate Comfort for little ones.
Finn has been trying out the new Drypers for the past couple of weeks and I don't know how they did it, but they've managed to improve on an already superb diaper. Here are some features of the newly launched Drypers range.
Soft comfort: It's the first thing I look for, diapers that are soft to the touch. The new Drypers come with a 100% breathable softer cloth-like cover that feels luxuriously soft on baby Finn's delicate skin. 
You know what that means right? No more itchy scratchy bum bums.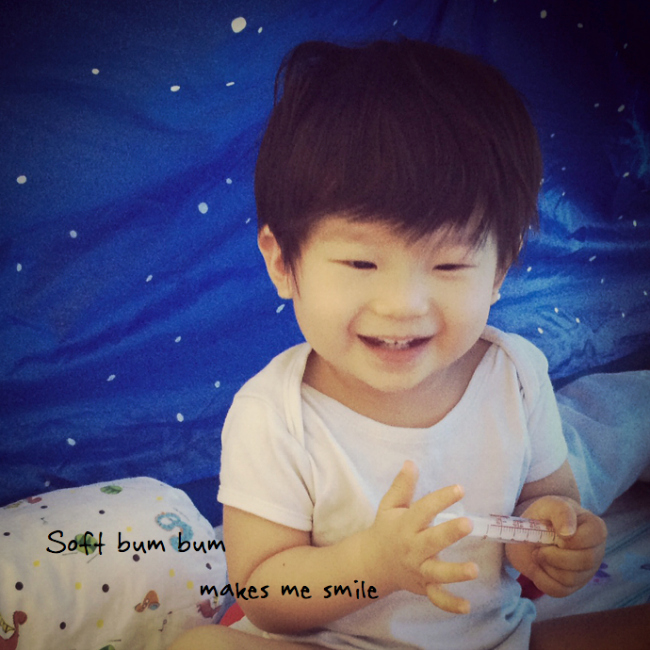 Skin comfort: Having soft diapers is good but what's better is having diapers which are formulated to be gentle on baby's skin. Each diaper now contains 4 natural plant extracts (Vitamin E, Chamomile, Olive Extract, Aloe Vera) to keep Finn's bottom moisturised and healthy. These days he's like "nappy rash? What's that?"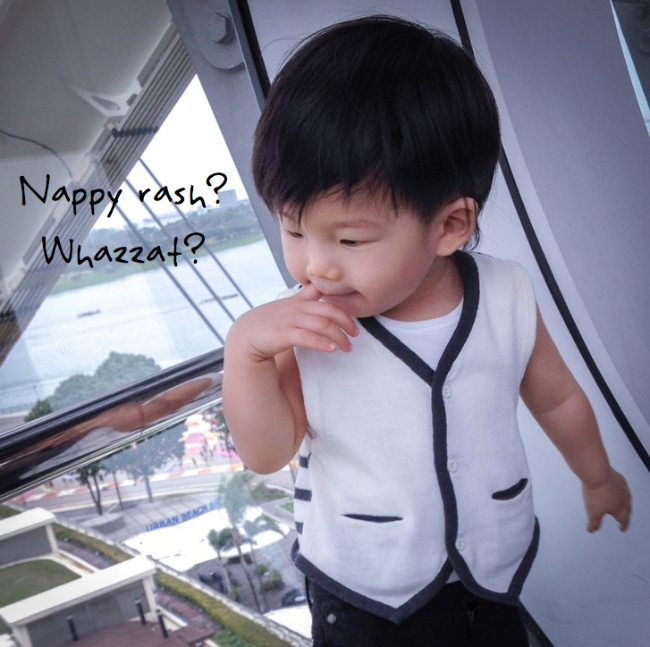 Dry comfort: If you ask me, a good diaper is one that's absorbent and dry, not all squishy and moist after 20 minutes. And these Drypers are ultra absorbent, effectively locking in loose stools and pee.
The Wee Wee Dry range comes with an Active Absorb Layer™ that effectively absorbs and distributes urine, keeping baby's skin dry and comfortable.
The Drypantz features Activ-Core™, an absorbent core quickly absorbs urine and prevents flow-back promoting long-lasting dryness.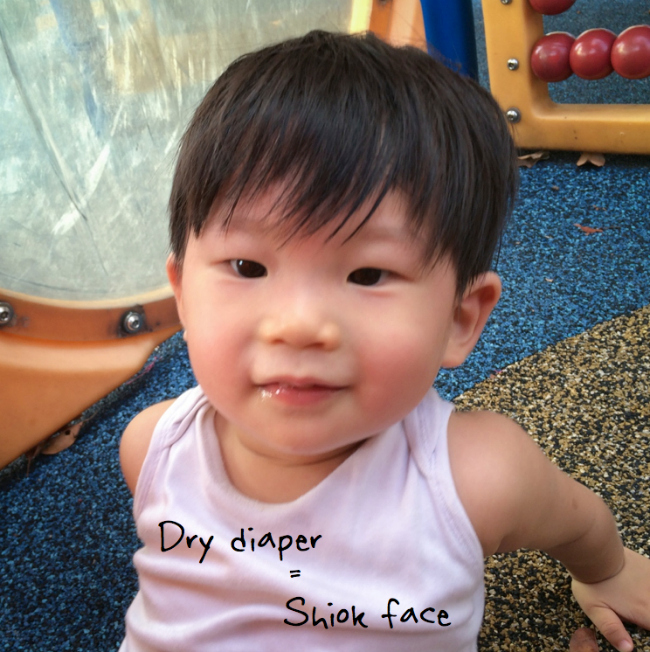 Fit comfort: Finally, it's about diapers that are comfy and well fitted. Too loose and I'll be mopping up leaks left right and centre; too tight and it'll be pinching baby Finn's tubby waist and thighs.
The Flexi-tape™ on the Wee Wee Dry range features a specially designed tape that allows for multi-refastening, making diaper-changing a breeze.
For Drypantz, the improved waist and tummy elastic are softer and more comfortable
Now when you have a diaper that fits just so, you get moves like this.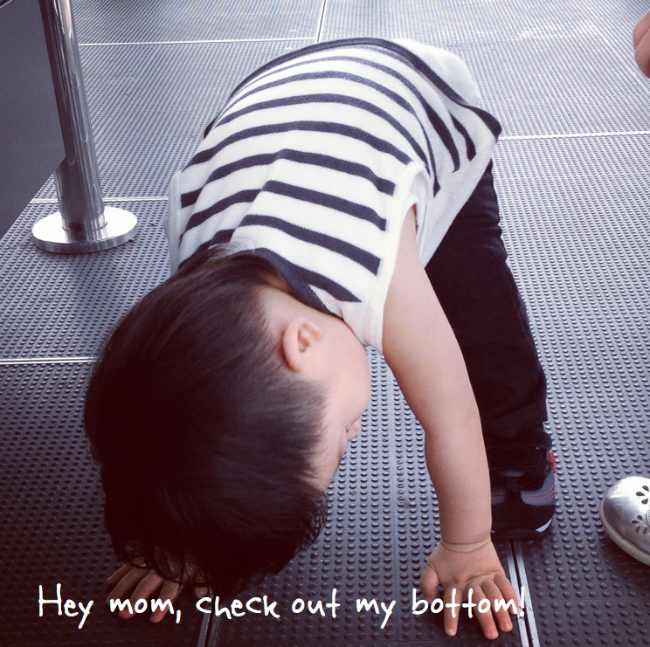 Diapers may seem like a low-involvement, functional item but here's a secret: it's so much more than that. Finding a good diaper means a happier baby and a happier me.
Baby Finn isn't spending all day yanking at an ill-fitted diaper that's squishy or itchy, and I don't have to spend all day mopping up super gross leaks everywhere. Which leaves us more time for the happy bonding moments.
From 1st to 30th June, receive a $10 FairPrice voucher when you purchase any 2 packs of Drypers diapers. All you need to do is send in a photo of the receipt (proof of purchase) along with your personal particulars (Name, address, contact number, child's name and DOB) to sg.contest@sca.com with the subject title "Motherinc". Promotion not applicable to Drypers Drypantz M4s, L3s, XL3s, XXL3s.