One of the things I look forward to most everyday is reading time with the kids because it combines 2 of my favorite things to do in the world – reading and spending time with the kids. I love that they're captivated by stories and there's nothing more satisfying than when I stop midway through a book and they're all like "And then what happens, mom? READ SOME MORE!!!"
It's even starting to rub off on baby Finn. He's often sitting down in a pile of books and flipping vigorously instead of playing with his other toys. He doesn't quite have the ability to sit through a whole book and he likes to snap the book shut while I'm reading and shove a new one in my face but it's probably an indication of his baby-induced ADD rather than his lack of interest in books. Or so I'd like to think.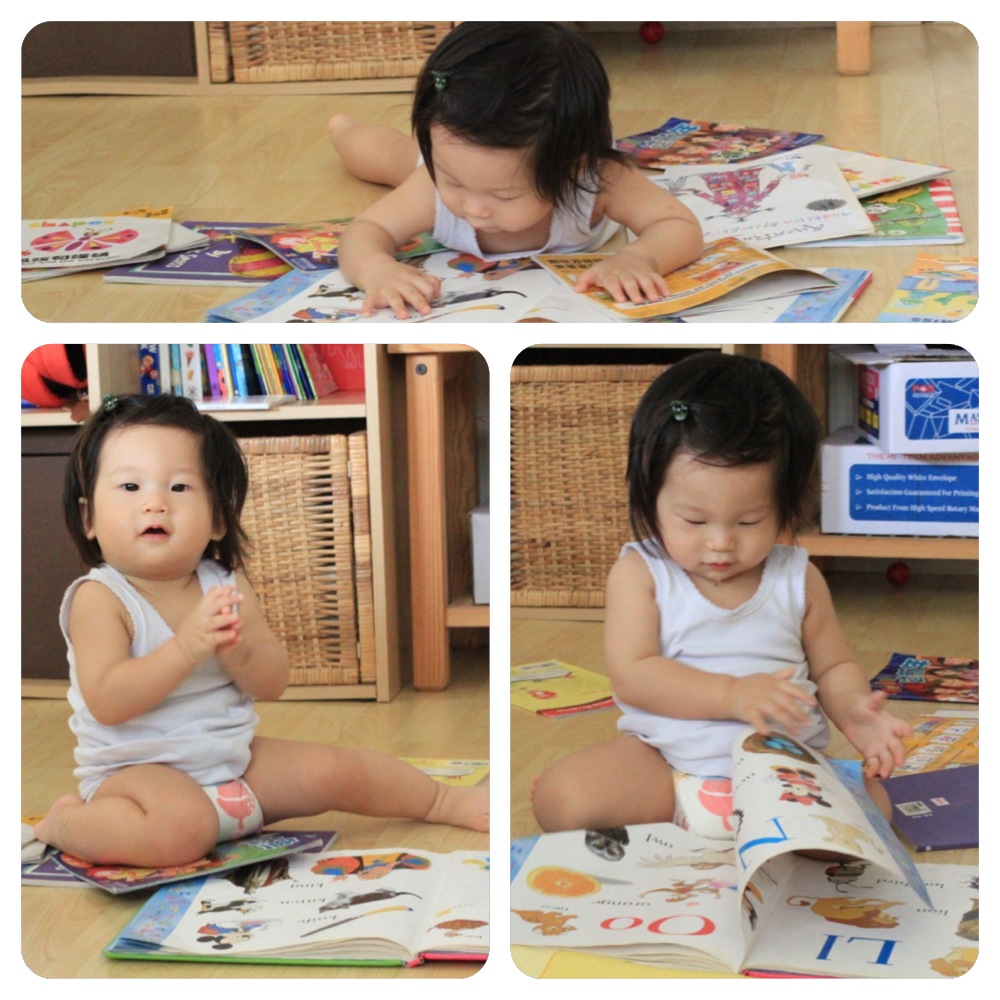 I like to imagine hanging out with them at a nice cafe when they're older, each of us engrossed in our own books. I'll have my latte while they sip their hot chocs and then we'll talk about our books like a mini book club. That'll be really nice.
Now that they're really into books, we try to cultivate good reading habits like ensuring that there's proper lighting whenever they read. Especially after we discovered 3M's Polarizing Light and the importance of glare reduction last year.
3M recently launched the LED 6000 Polarizing light and it's better than ever. It is equipped with the latest 3M Air Guiding™ Technology to effectively reduce glare and eliminate harmful UV rays. It also uses edge-lit LEDs to remove multi-shadows on the book's surface and produce a light source that does not flicker. It's also eco-friendly, produces less heat and energy efficient. Another useful feature is the easy touch sensor that allows you to adjust brightness levels to suit different reading needs. There are no chunky buttons to fiddle with, plus it's pretty cool – just glide a finger along the panel and watch the brightness level adjust instantly.
And the swivel head that swivels in all directions (left, right, up down)? That's like my favorite feature. I have a thing for objects that swivel because it's so um, what's the word for it…shiok. For one thing, I get to adjust the light just right regardless of the angle of the book, but more importantly, it's just so gratifying to swivel stuff like a boss.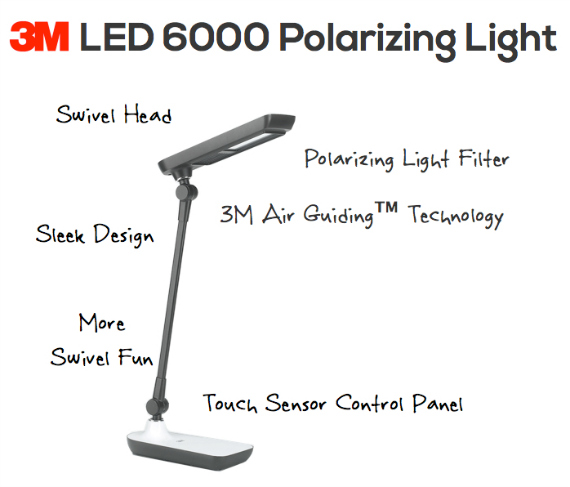 The kids now know how to remind me about the Polarizing Light and they'll be like "I think we need the reading light to keep our eyes healthy and strong", which is basically code for "Yay, I get to go crazy fiddling with the light sensor and the swivel function."
Whatever works, I guess. At this rate, maybe they'll even have a chance of not being myopic.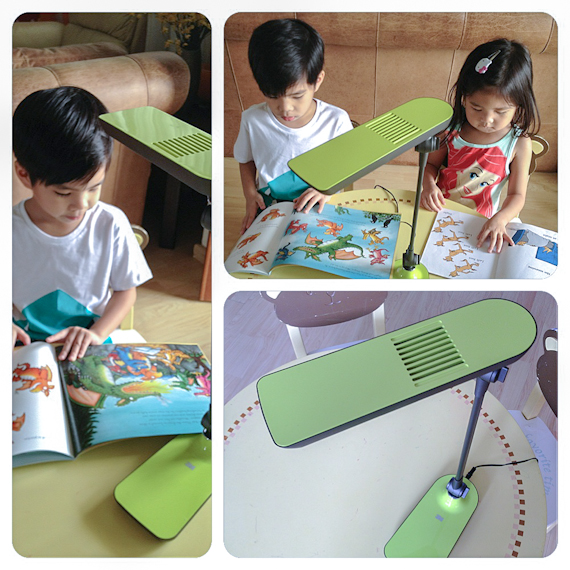 If you'd like to win a 3M LED 6000 Polarizing Light, here's a chance for you to do so. All you need to do is head on over and "Like" the 3M Polarizing Light Facebook Page. From now till 15 August, one lucky winner will stand to bring home a 3M LED 6000 every week.
*The 3M LED 6000 Polarizing Light retails at $269 and is available in Green, Pink and White.