This is baby Finn, my nerdiest baby by far. In his free time, he likes to read books and fix puzzles and build abstract lego structures.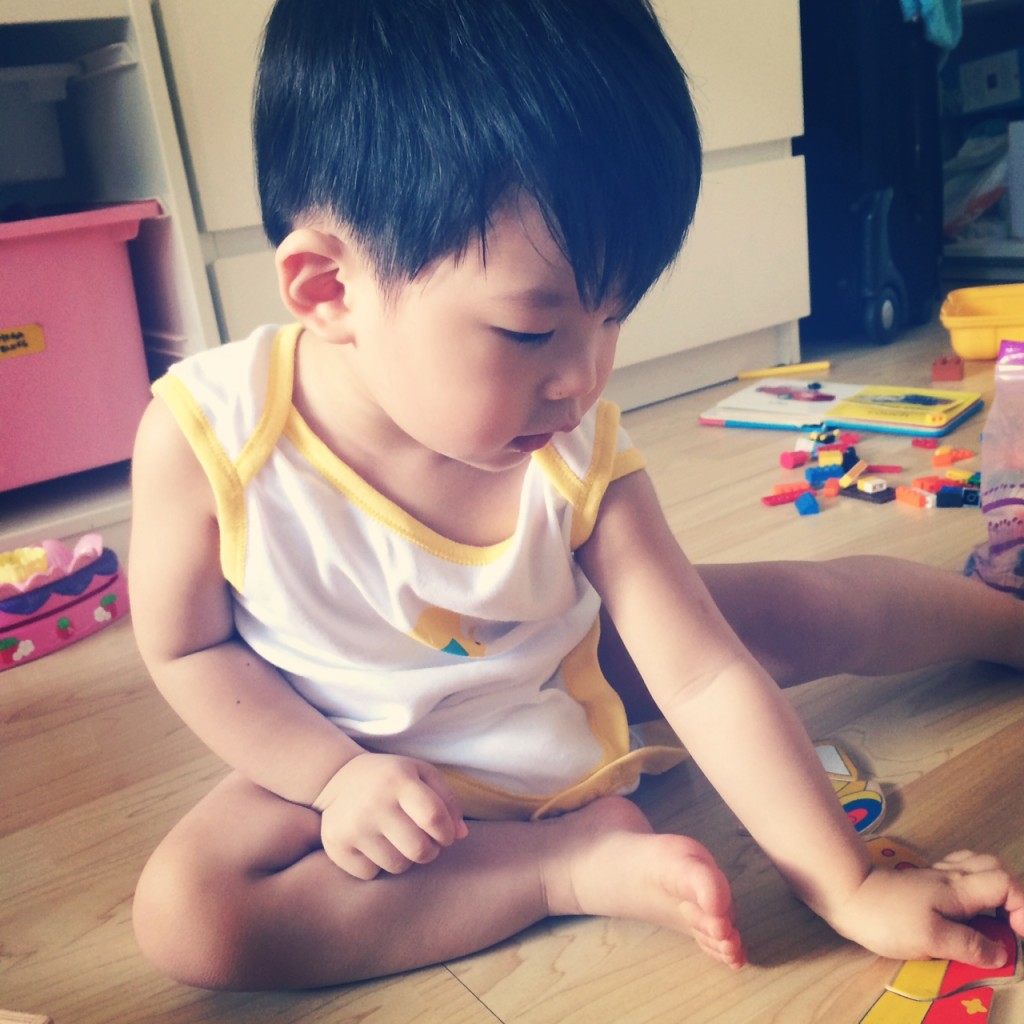 And it's not like we don't give him non-nerdy toys either. Truett has a formidable stash of toy cars and trains which he used to spend hours playing with but Finn doesn't quite get what to do with them. He'll roll them around for like all of 3 seconds and then he'll be like "pffft…this is so lame. WHERE ARE MY PUZZLES???"
I get such a kick out of watching this geeky baby work on baby puzzles over and over. Moms are totally allowed to do that.
So I've got these boxy shelves from Ikea and yesterday, I heard baby Finn yelling STUCK! STUCK! from the vicinity of my Ikea shelves. I ran in to discover this.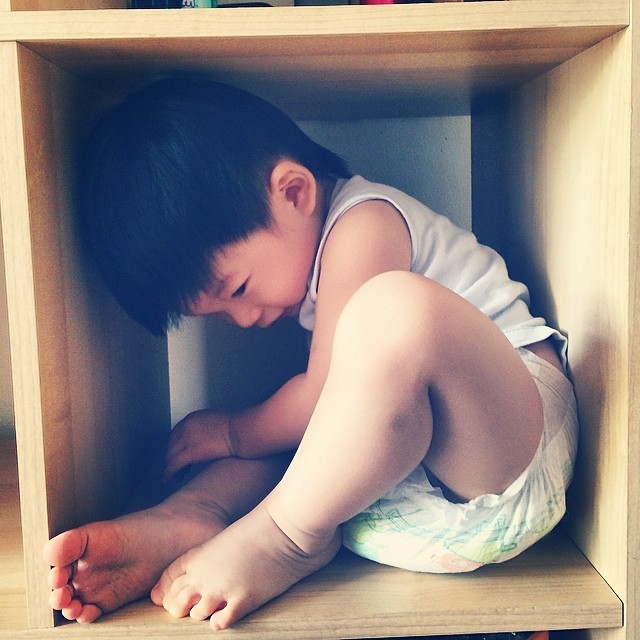 Clearly, he's taking the whole puzzle thing a bit too far. He managed to fit himself into one of the cubes and didn't know how to get out so I did my mom thing and rushed to um, grab my phone for a photo.
PS. He's since figured out how to get himself unstuck.
PPS. This is his new favourite hiding place. By hiding place, I mean super obvious spot where everyone pretends not to see him.