WIth all the excitement over the new baby around here recently, it feels like this little dreamboat baby has taken one of those super speed growing pills and grown up a whole lot without us noticing.
Look who's turning 18 months in a week and more importantly, HOW DID THIS HAPPEN?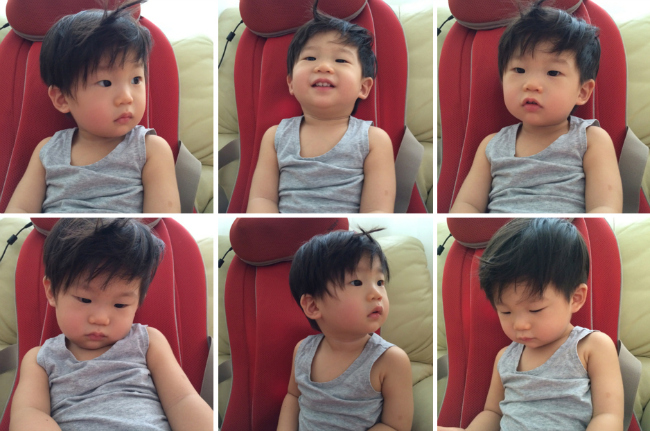 He's like this confident little kid who does puzzles(?!!), sings at the top of his lungs and holds his own while playing with his big brother and sister. He used to tag behind them like a little forgotten afterthought but now, now he's all in…dude is an afterthought no more.
This one time, he started doing a crazy handstand like it was the funniest thing and before long, I had a whole circus in my living room.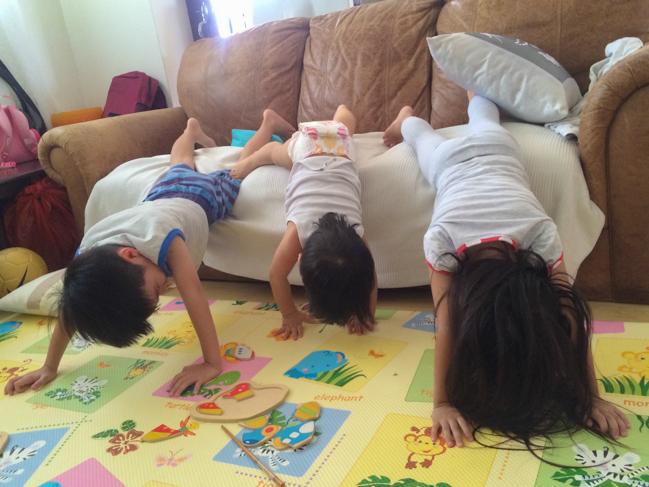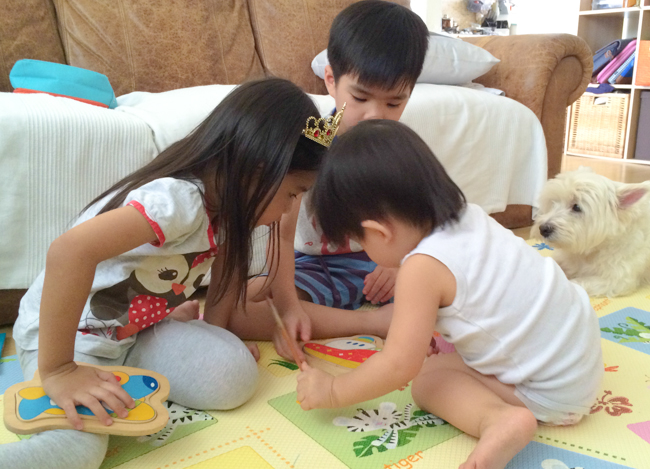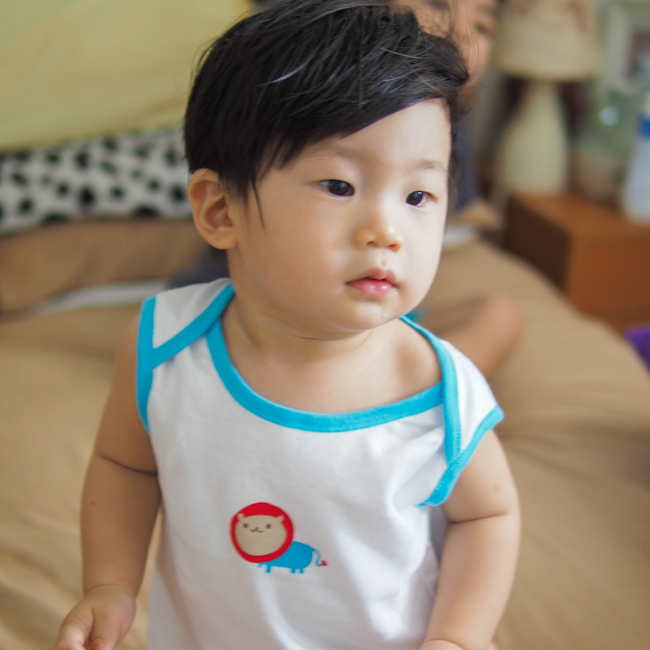 I look at him and I couldn't ask for a more perfect third baby. He hardly fusses and he's so unassuming that he's the ultimate low-maintenance baby.
Like he just finds his place and fits right in.
Sometimes he comes to me with his favourite book while I'm halfway through some work and I stall for time with a hug and a kiss to the top of his head and he'll turn right around to find someone else to entertain him.
Or he sees his siblings laughing over a private joke and he'll throw his head back, palm his face and guffaw like he's totally in on it.
Have I already said that I love this kid? I do. I love him so much I can hardly stand it.
Happy almost one and a half, my sunshine boy.