Went to the Drypers Best Ever Swap event at United Square atrium yesterday and the place was unbelievably packed. But totally understandable, given that everyone who brought a used diaper wrapper could exchange it for a new pack of Drypers Wee Wee Dry or Drypantz. It was brilliant – get new diapers for an old, empty packaging.
Sort of like Aladdin's lamp, except without the sorcerer and way more fun.
For starters, there was Bippy and Dippy, the Drypers mascots. If you haven't seen the new Drypers designs, these are the 2 characters adorning all the diapers.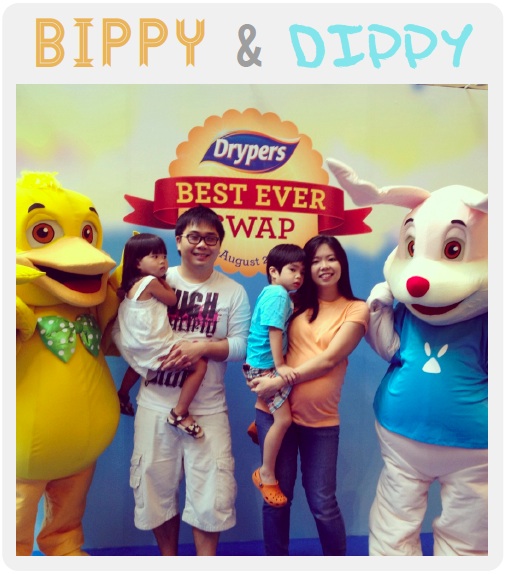 And then there was a balloon sculptor and a roving magician to keep kids occupied while the parents were queuing for their diapers. As well as popcorn and candy floss stations, which the kids obviously enjoyed.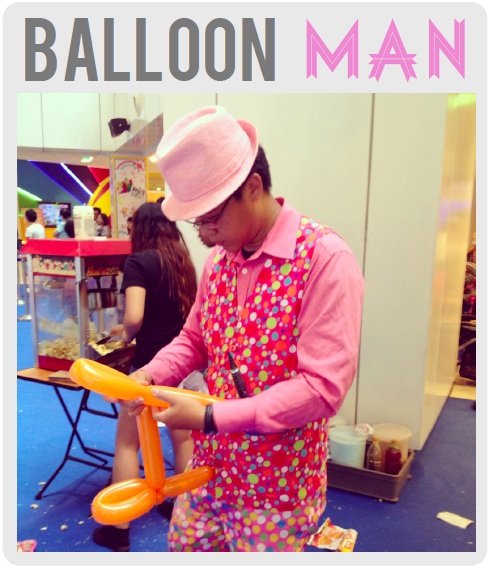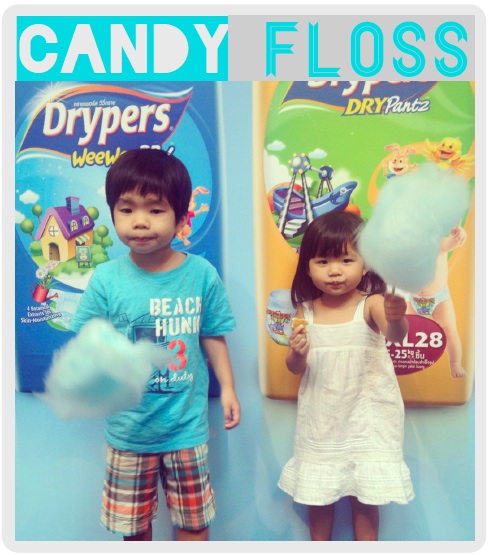 I even did an interview in Mandarin with YES 933 DJs Jiafa and Peifen. Yes, in Mandarin. The husband was skeptical, like "Do you even know enough Chinese words to last 30 seconds?" and turns out, I haven't forgotten all my years of Chinese classes. Ok, I cheated with some English words but 90% of the conversation was held in Mandarin so that's quite an achievement. Hopefully they understood what I was saying but then Jiafa and Peifen were nodding the whole time so I take it that they got me. Either that or they're just really nice.
Kirsten though, just looked at me like "What are you saying, mommy? Why you never talk ang moh?"
Girl's gotta go for some Chinese lessons pronto.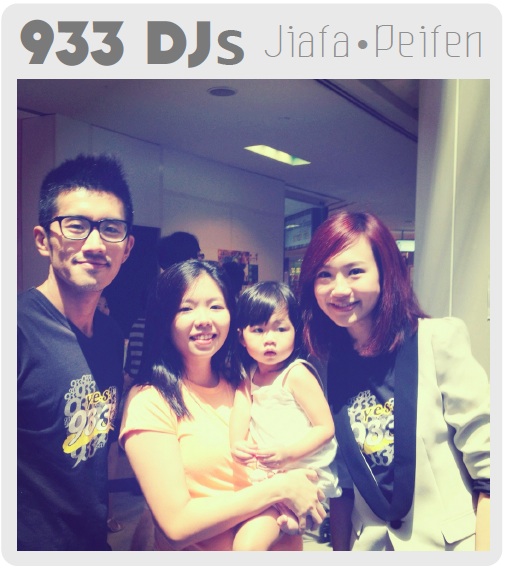 *UPDATED: Great news, if you didn't manage to head down to United Square to do your Drypers Swap on Sunday, you'll have another chance to do it because it is back by popular demand. Due to the overwhelming response, the Drypers team will be extending the Drypers Swap and better yet, brining it to a neighborhood near you. Roving trucks will be deployed across the island from 9-12 August so all you need to do is spot the trucks do the swap.
9 August: Sengkang, Bedok, Jurong East
10 August: Punggol, Bedok, Jurong East
11 August: Sembawang, Tampines, Jurong West
12 August: Sembawang, Tampines, Jurong West
Get updates on the locations via the Drypers Page.
This is part 5 of a series of sponsored conversations on behalf of Drypers Singapore. All opinions and text are my own.