I think I fell in love with Disneyland the first time I walked down Main Street in Disneyland, Anaheim 14 years ago. It was one of those moments in life where you know something magical is happening the very moment it happens. I remember standing outside the Emporium looking down the street at Sleeping Beauty's Castle and feeling like I was in a dream I never wanted to wake up from.
Over the years, I've been to Walt Disney World in Florida, Disneyland in Tokyo, and back to Disneyland Anaheim. And every single time, I've felt the magic standing at that same spot along Main Street.
This visit to Hong Kong Disneyland, we wanted the kids to experience the same magic.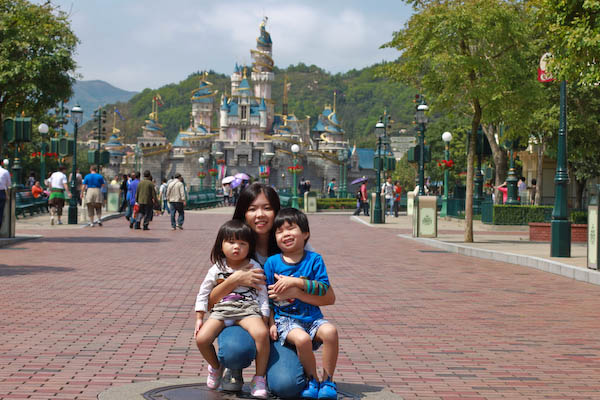 The moment they stepped into Disneyland, they alternated between the OMG-I-can't-stop-jumping-euphoria and the too-much-awesomeness-brain-shut-down. It was too cute to watch.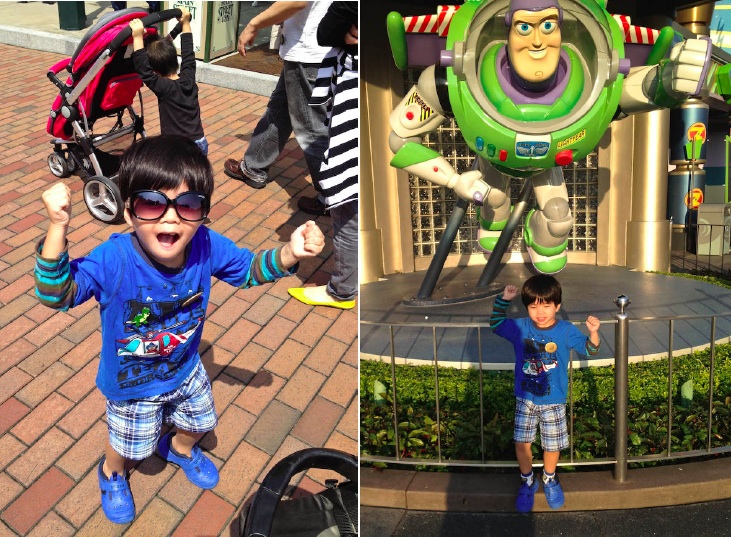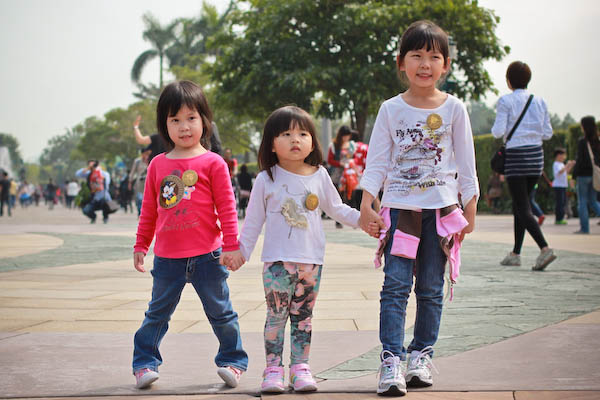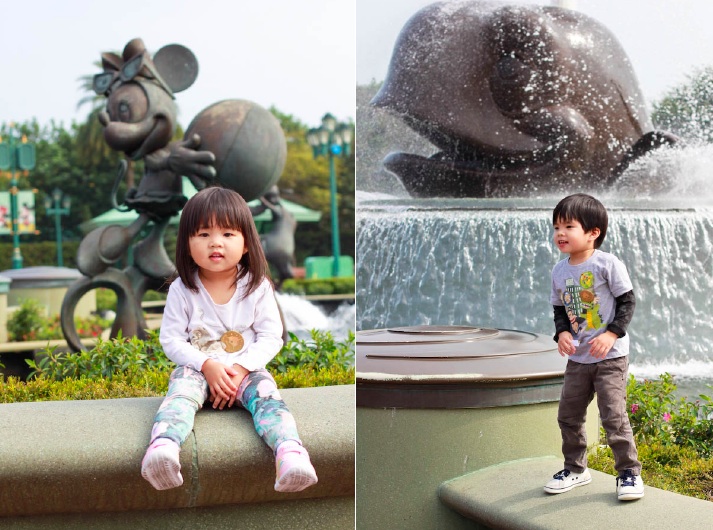 The first order of business when we arrived was the Flights of Fantasy Parade, a street parade with floats, a marching band, lots of dancers and their favorite Disney characters. We got great seats with a brilliant view of the entire parade.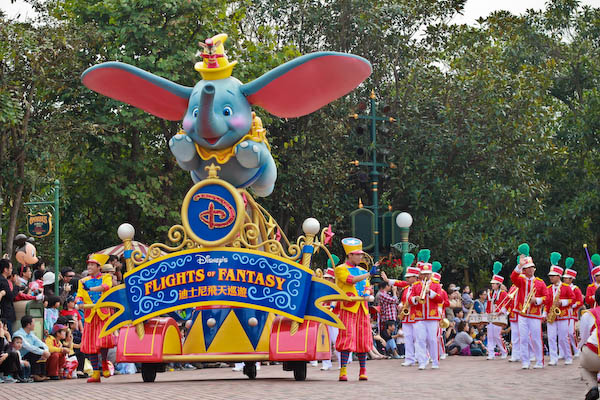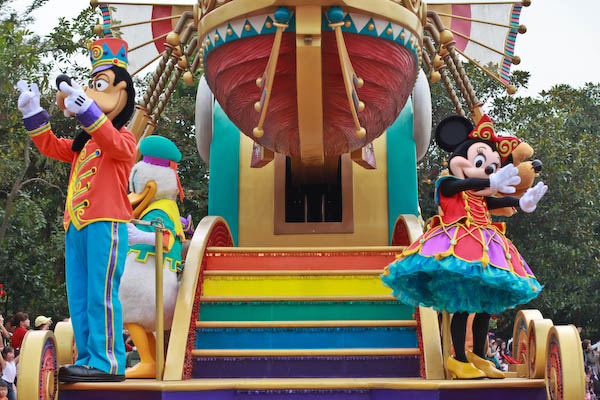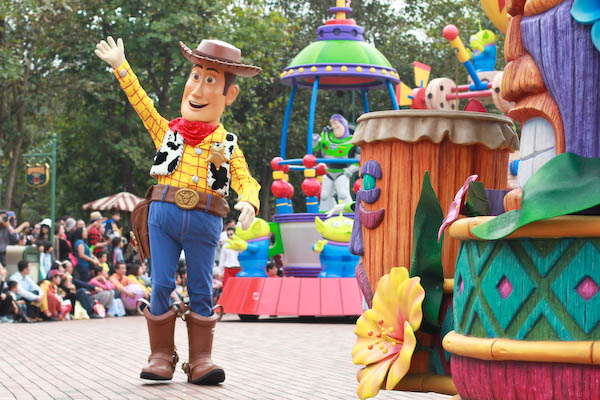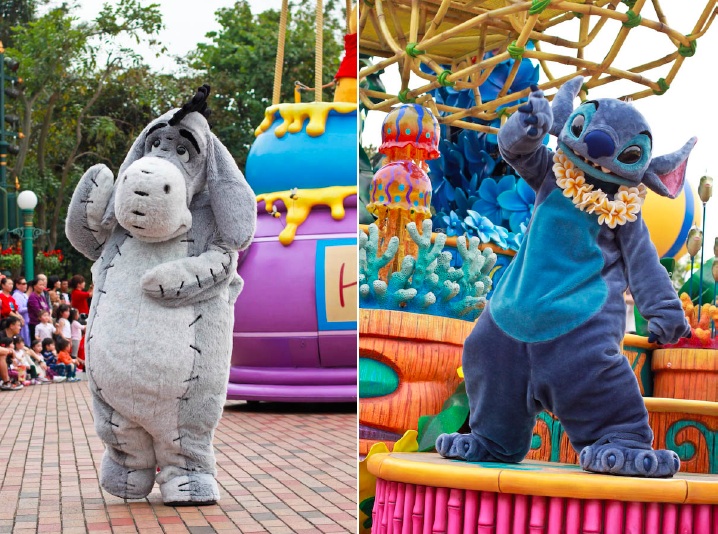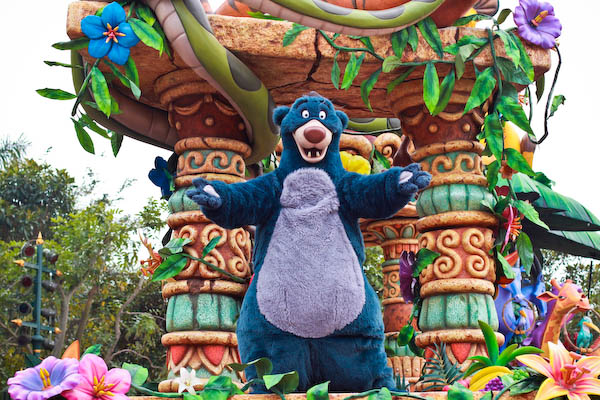 Kirsten even got a chance to join in the parade to dance with the characters. She was so thrilled she couldn't stop talking about it the rest of the day. "I dance really well like a princess right? SO FUN!"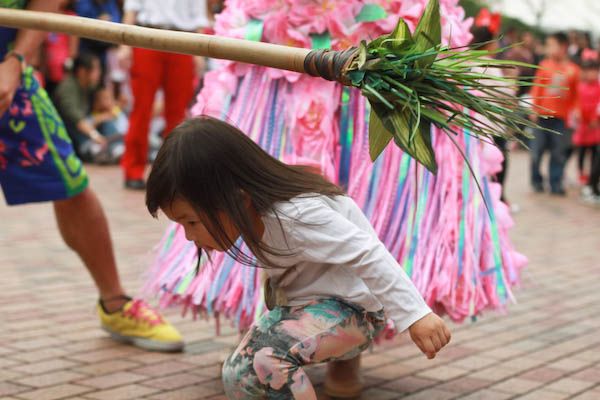 Right after, we went for the classic "it's a small world" boat ride in Fantasyland. I have to admit that in all the times i've been to Disney, I've never been on this ride because it's totally for babies. In fact, I've never been on most of the rides in Fantasyland because there's no way I'm queueing 45 minutes surrounded by a bunch of babies to get on the carousel or the spinning tea cups.
But with the kids, we became one of those parents who stood patiently in line for a 2-minute ride on dancing horses. And you know what? It was awesome.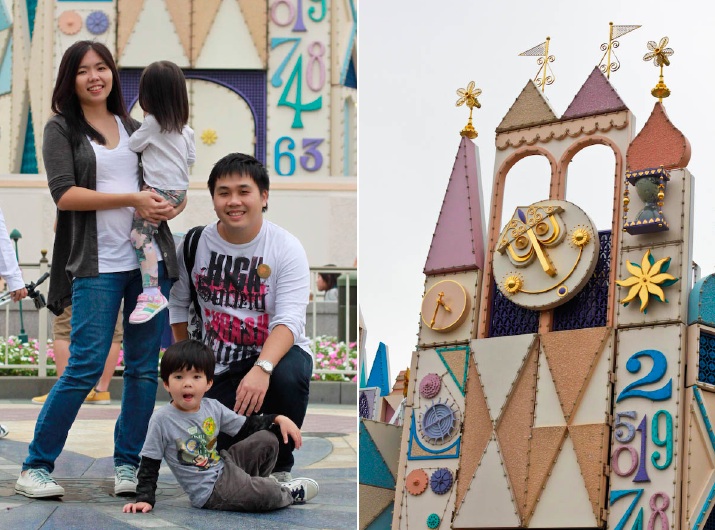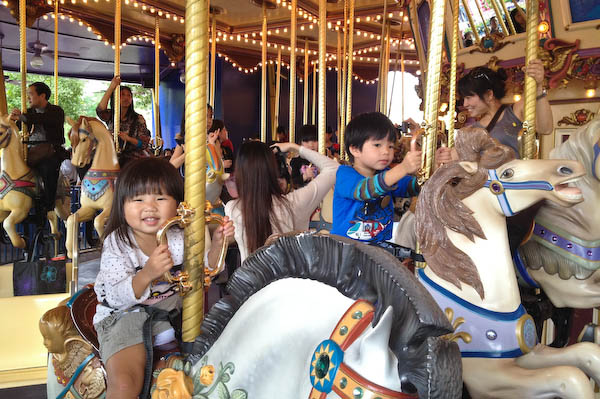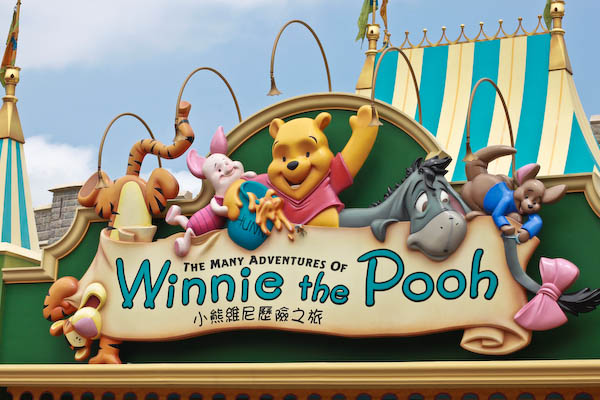 We also managed to catch a show on the first day – The Golden Mickeys. I must have enjoyed it the most because it was basically a musical singalong session featuring all my all-time favorite Disney songs from Beauty and the Beast, Little Mermaid, Mulan, Hercules. The husband didn't really know most of the songs but he thought the staging was superb.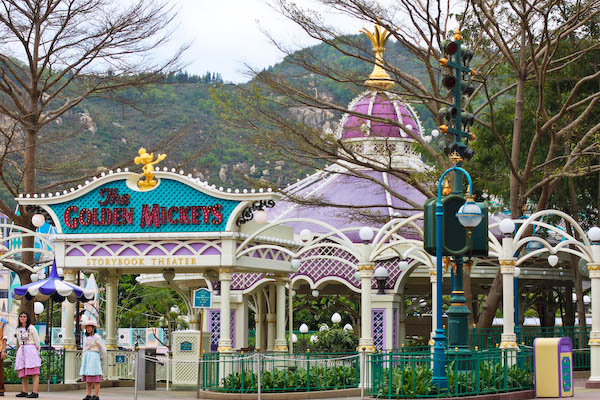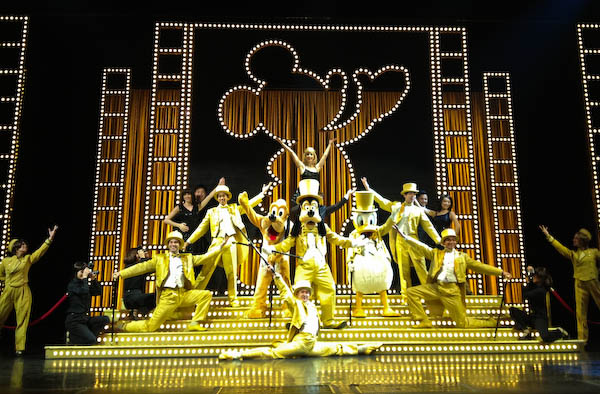 The kids got a little bored halfway through and Kirsten fell asleep just as her beloved Ariel came on stage, which was unfortunate because that was the only time we managed to see Ariel appear during our entire Disneyland visit. She was really bummed when she found out that Ariel doesn't do character meet and greets in Hong Kong Disneyland so it seems like we'll have to make a trip down to Florida some time in the near future.
That was pretty much the end of our first day and we wrapped it up with a splendid dinner and the "Disney in the Stars" Fireworks show.
I'm not really a foodie but I have to take a moment here to talk about the food in Hong Kong Disneyland. It's like having the best of both worlds because there's nothing like being able to slurp down a bowl of steaming hot wanton noodles in Disneyland. When we were in Florida, we were eating burgers, pasta, fried chicken and fries until we were both a little nauseous. Our Chinese stomachs were craving for some comfort food in the form of rice, noodles and chili sauce.
During this trip, we had some awesomesauce Chinese food. Like double boiled conpoy and chicken soup in coconut, king prawns in black bean sauce, wok-fried tenderloin beef cubes and these super cute character paus.
Happiness.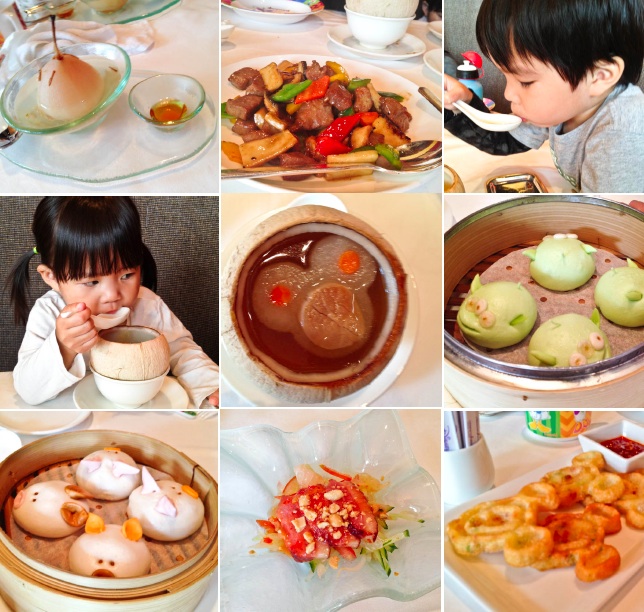 More to come tomorrow.