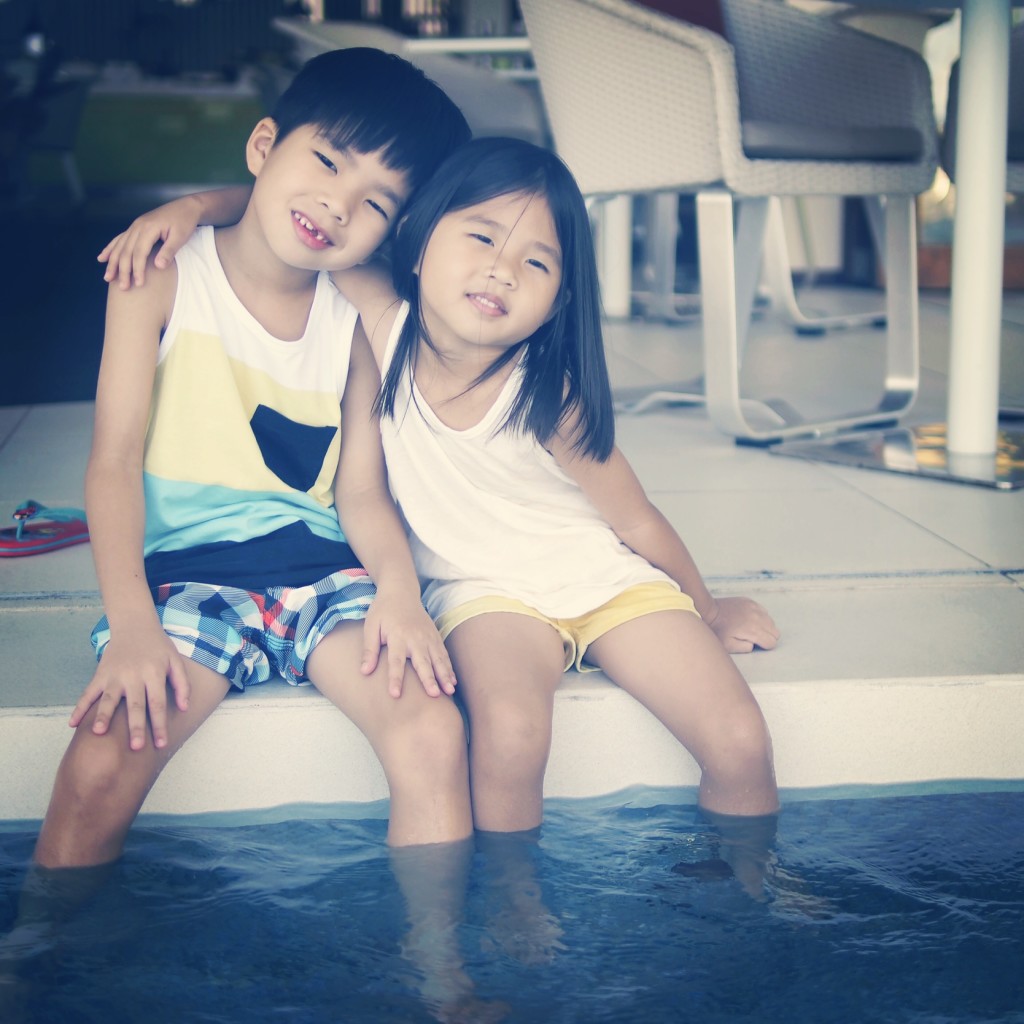 Overheard:
Truett: Kirsten, do you know actually I'm a bit worried about starting Primary 1? I'll have to learn so many new things and they'll be very difficult.

Kirsten: Well…I'd be happy to assist you! If you're nice to me…
Smartass reply by the daughter aside, it's really sweet to know that the kids are starting to share their feelings with each other.
We asked Truett how he felt about starting Primary 1 but he was a little reluctant to talk to us about it so we didn't press the issue. We figured we'd wait till he was ready. For now, we're just glad that they have each other for support.
Several days later, Truett was grabbing his head looking visibly stressed while learning his 听写…
Truett: Wah, this is super hard man. Do I need to learn all this for Primary 1?

Me: Um, actually, you need to learn this for next week. You can do it, Tru, we'll learn them one at a time.

Kirsten: Okayyy, kor kor, I will learn all the words with you. If we do it together, it won't be so bad.
And she did. And they both nailed it.