As with all work environments, working from home has its pros and cons. Right at the top of the benefits list is being able to go to work in my pyjamas, followed closely by not needing to bother with all that make up (or showers, for that matter) for days. Then there's the music that I can blast as loud as I want (to drown out the kids' shrieks) without dirty looks from co-workers.
I used to think that I could take naps whenever and go for 3-hour lunches but hah, neither of those things have happened yet. Most days, I'm glad to have 5 minutes to myself in the toilet.
At first, it's been impossible to even find a quiet place where it's just me and my mac, but I've since trained the kids to respect my Designated Work Area, which is basically made up of my super swivel boss chair, my dining table and my laptop. I tell them that whenever mommy sits on this chair, "the Boss needs to work".
Just the other day, I made a nice big cup of coffee and brought it to my Designated Work Area, only to find it hijacked by the kids who were taking turns to usurp my Bossness.
Tru: I'm the Boss, I need to do work.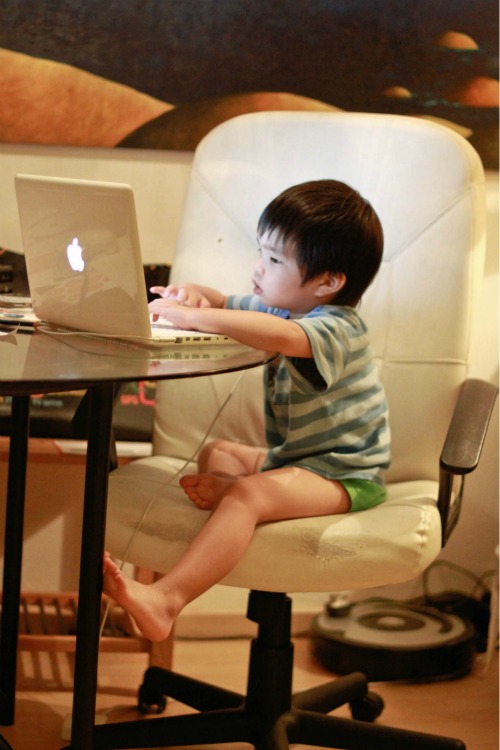 Kirsten: OK MY TURN! I need to be the boss, I'm very busy.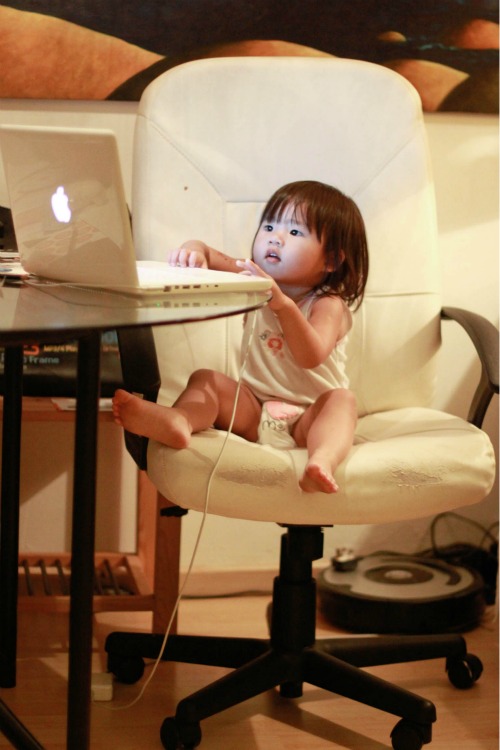 Now I need to teach them that my Boss status is non-transferable, although I'm not optimistic about the success of that particular lesson.