So I was having a bit of a crummy day – you know, one of those days you wished would go faster so you could skip right to the end and not have to see it ever again.
But see, one of the benefits of working from home is being able to take 15 minutes to hang out with my baby. On a normal day, looking at this dude would have cheered my up considerably but it wasn't a normal day. Turns out that it was one of those deliriously happy days for my baby and I got to see this.
That made me deliriously happy too and my crummy day got a whole lot less crummy all of a sudden.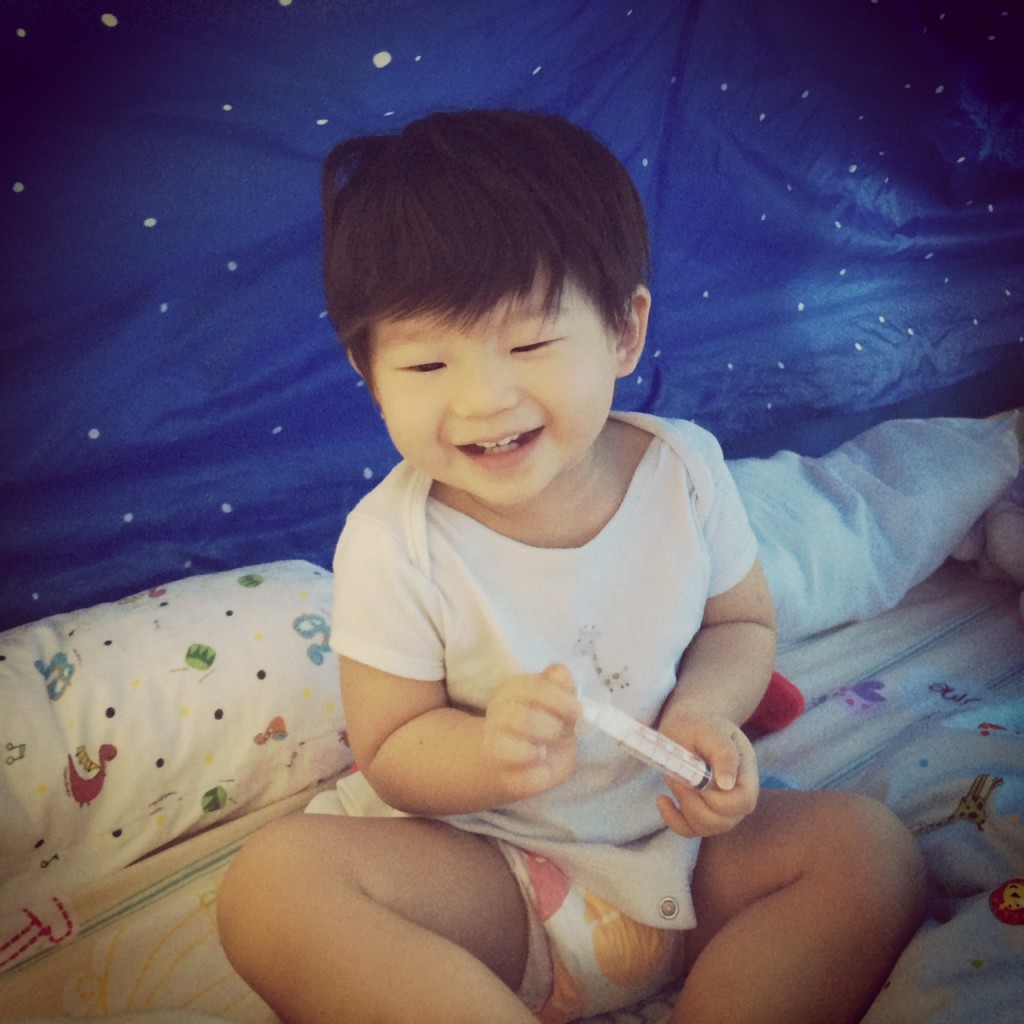 The end.