Books were once my best friends. We got each other. We spent hours together and they taught me wonderful things like how to talk to spiders, travel in wardrobes, and escape from a French prison. As a kid, I've been called a bookworm more times than I can remember; and I didn't mind because it was true, I even had a pair of thick plastic specs to complete the look.
I remember spending entire recesses hidden in a corner in school with my nose in a new book I just could not put down. I'd get ravenously hungry in class later but it was always worth it.
Sleep? Who needed sleep? Bedtime was for reading and I spent many nights huddled up in bed with a book and a torch. "One more page", I'd tell myself. Next thing I knew, it'd be morning and it was time for school.
This one time, I hid a copy of Roald Dahl's Tales of The Unexpected in my Chemistry textbook and tried to read it in class, pretending that I was deep in thought over electrons. Looking back, it was such an obviously dumb move – I was busted and sent out to the corridor to ponder the error of my ways. Somehow, I managed to sneak the book out with me via my skirt pocket and I spent the rest of the lesson lost in the home of a London stockbroker. Sort of worth it, but kids, PAY ATTENTION IN CLASS!!
It's hard to pick favourites because there were so many but if I really, really had to choose one, I think my all time favourite childhood book would be Winnie-the-Pooh by A. A. Milne. It's not the most exciting narrative – just a silly old bear off on silly little adventures with his friends – but it's exactly my kind of book.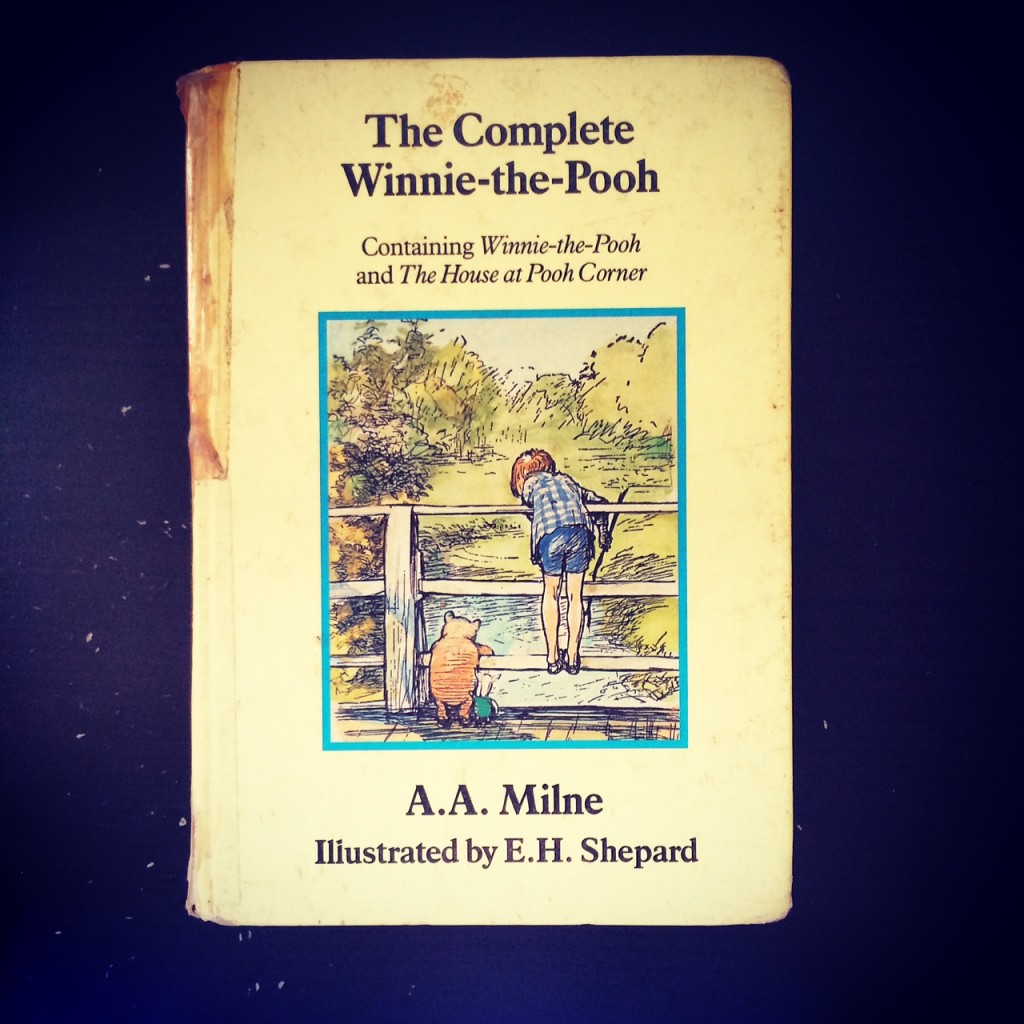 I wish there was a grand story behind how this book came into my life but there isn't. I don't even know where it came from or whom it belonged to, I just found it on the shelf one day and started reading it. You know how some books make you fall in love? This is one of them – it made me smile and cry and hold my breath and giggle all at the same time, and there are so many gems in this one book, like these:
"It is more fun to talk with someone who doesn't use long, difficult words but rather short, easy words like "What about lunch?"

***

Piglet sidled up to Pooh from behind. "Pooh?" he whispered.

Yes, Piglet?"

"Nothing," said Piglet, taking Pooh's hand. "I just wanted to be sure of you."

***

"I wonder what Piglet is doing," thought Pooh. "I wish I were there to be doing it, too."
I've given away most of my books over the years but this is the one book I still have on my shelf. One day soon, I'll flip the old, stained, yellowed taped up pages as I read it to the kids while they're snuggled up in bed. And I'll watch them fall in love with a silly old bear named Pooh.
I was really glad to hear about the "Books That Moved Me" campaign by The Singapore Memory Project because it brings back so many memories of all the books I used to love. It's been 20 years but there's something about books that take you back in time and suddenly, you remember exactly how you felt when you first read them.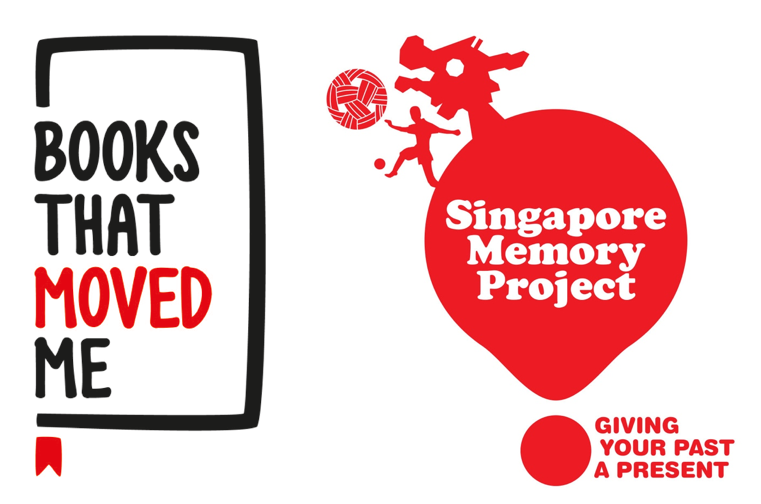 As part of the campaign, The Singapore Memory Project scoured through secondhand bookstores and went about reuniting old books with their lost owners. It's a really sweet gesture and I know I would have been thrilled to find back some of my old, lost favourites. 
It was really cool that SMP managed to do just that. Here's a video of how Mahdhir was reunited with an old childhood friend.
There will be 2 showcases called Books that Moved Me at the following venues, drop by to check it out if you're in the area: 
1. Date: 20 June – 31 August 2014
Venue: Lobby, Level 1, National Library Building
This showcase presents our collaboration with KULT. Visual artists from Singapore and overseas present their takes on 40 well-loved book covers, from local titles to global best sellers and literary classics by authors such as Enid Blyton, Shakespeare and Catherine Lim.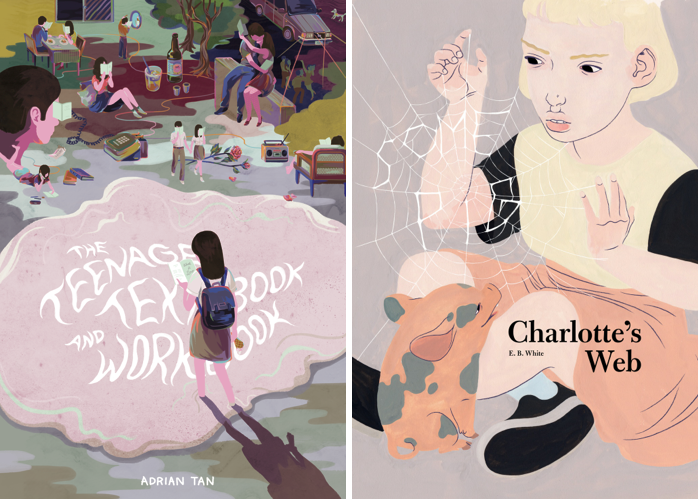 2. Date: 20 June – 31 August 2014
Venue: B1, Central Public Library, National Library Building
Be reunited with the books that moved you once upon a time, with a showcase featuring scents and interactive audio elements to bring you back to the childhood stories you love. Come share your own memories of reading and books with us.
You can also be part of the campaign by sharing your most treasured memories on the iremember SG website, Facebook Page and Twitter, as well photos of your favourite childhood books (if you still have them!) on Instagram.
*All content submitted will be contributed to the Singapore Memory Project. Please visit iremember.sg to find out more.