I've just been thinking that this is the year I've enjoyed motherhood the most. To be fair, I've always loved being a mom but there was always a feeling that I'm constantly being overwhelmed, like I'm struggling to keep on top of things and it's all just one brief moment away from collapsing in on me.
Maybe it's about learning not to be so hard on myself all the time because motherhood is already pretty hard and I don't need to make it worse.
Maybe it's about shaking off the downs before they get me and enjoying the ups because those are the moments that matter.
Maybe it's about not having to look over my shoulder to see what other moms are doing because I'll never be them and that's ok.
Maybe it's about looking at my kids and knowing that they are the awesome in my life.
Most mother's days in years past, my wish list is usually about having a break from the monotony of diaper changes and tantrums and the thousand other kid demands that are so exhausting.
But then I realise that I've been looking at this all wrong. The best way to spend my mother's day is to be right in the middle of the action, to be surrounded by these adorable squishy little happy faces and basking in the love from the 3 most amazing kids in the world.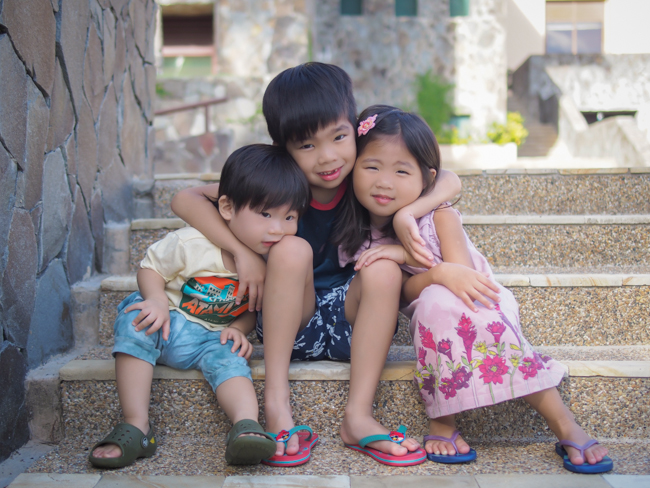 And lo, it was good.