From time to time, I like to play this super fun game called match the babies. It's easy – put all the babies in a row and see which parts of each kid looks like the others. Tru and Kirsten, same eyes. Kirsten and Finn, same face shape. Tru and Finn, same hair? I do this so often that the kids know how to fall in formation and squish their faces together in the most cherubic fashion. These are my perks as a mom. :)
I guess you can sort of tell that these three came from the same factory but look closer and they don't really look that much like one another.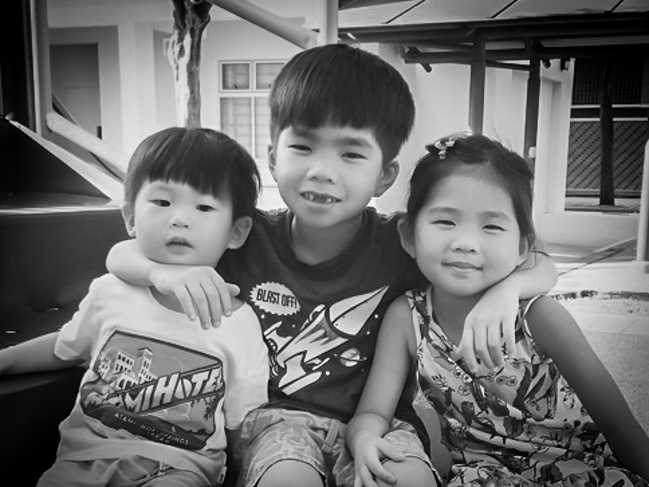 Then along comes a fourth baby and it's clear that we now have a winner. As it stands, the prize for the most identical looking babies go to…
These 2 jelly rolls.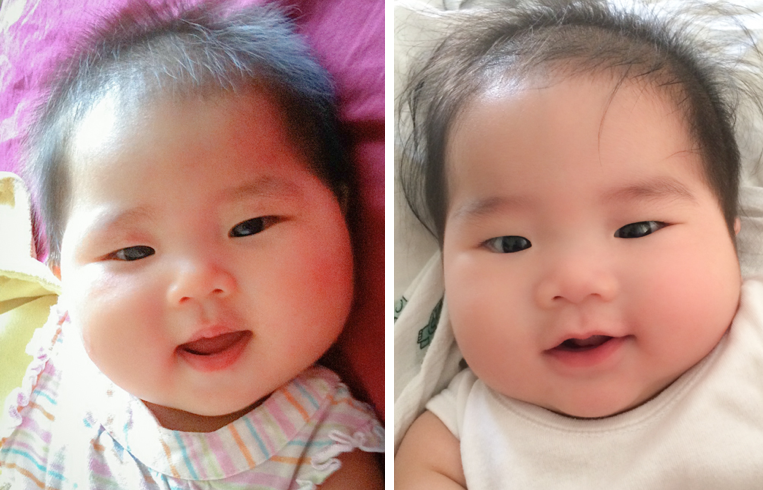 CAN THOSE CHEEKS GET ANY JUICIER? I think not.