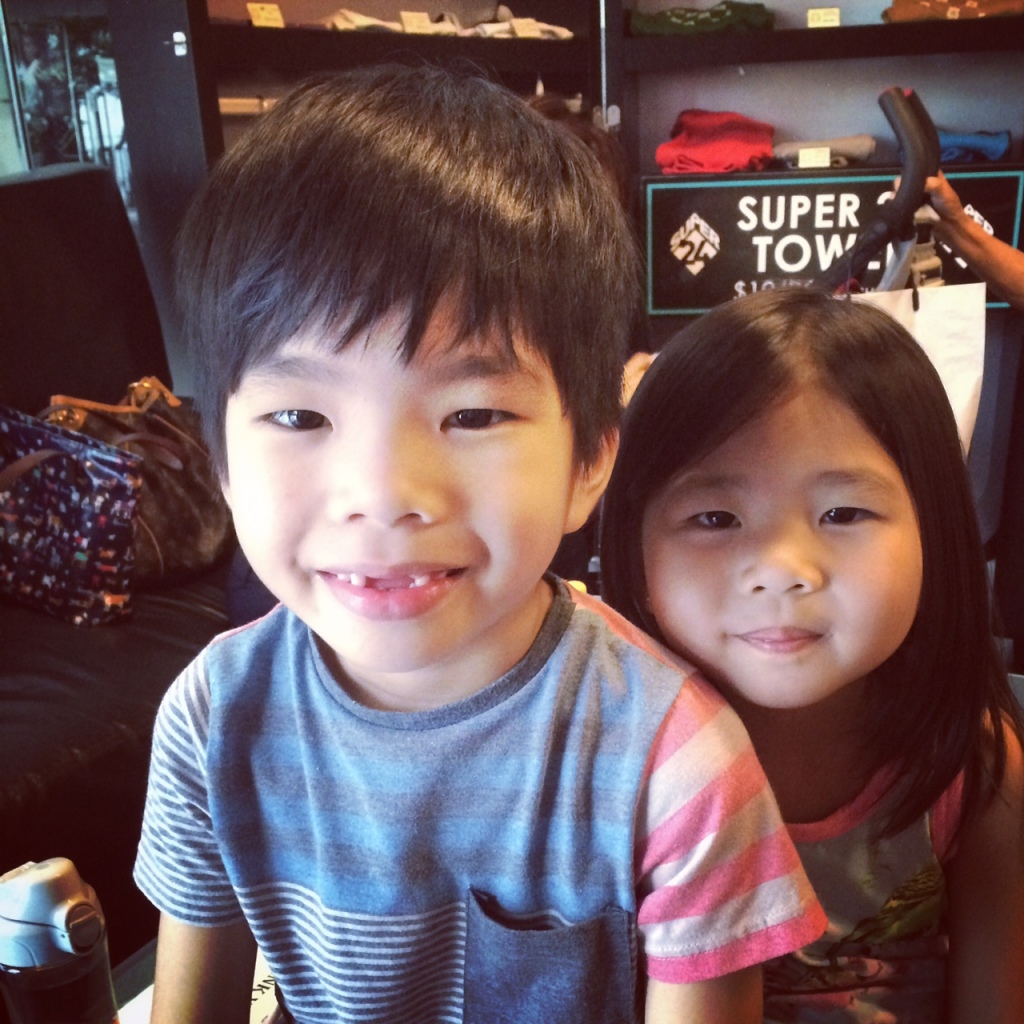 Truett and Kirsten have been practising really hard for this huge dance recital that's happening on Friday. Too excited. It's a parent's prerogative to brag about their kids' littlest achievements (guilty as charged!) but this is not one of those times, this is one of the big ones. I feel like such a proud momma watching them drop the beat to American Authors. How did these kids get to be so effortlessly cool? They certainly didn't get it from me. Or the husband. We're like two of the dorkiest people when it comes to dancing. Back when we were dating (and it was still cool to be seen looking all nonchalant at clubs), we tried it once, you know, hanging out late at a club pretending like we know what we're doing on the dance floor. It wasn't pretty, I'll tell you that much.
Dance has been so good for them, though – they're making friends, building confidence, learning to express themselves. And they've been working so hard too. Extra practice sessions in class the past couple of weeks, and then going through the routines at home in front of the tv. Sometimes, I see them subconsciously rehearsing the steps while walking around the house in the afternoon and it just makes me smile.
I have every intention to be that embarrassing groupie mom in the fourth row on Friday, I'm getting my cheer on and everything. ;)
As a by product, I've been spending some alone time with Finn, which is a proper treat all on its own. Last week, he gallantly offered to hang out with me in town while Tru and Kirsten were at dance class. Such a gentleman, this boy.
We held hands and walked down Orchard Road looking at the malls all suited up for christmas. It's so much more fun soaking up the christmas cheer with an enthusiastic 2-year-old. "WHAT'S THIS???" he asked, pointing at everything. "That's a nutcracker, that's a gingerbread house, that's a christmas tree, that's um, a pebble…"
"A PEBBLE, YES!! AWESOME!!!"
We shared a bubble tea and he steered me in the direction of a playground – a fair compromise if there ever was one.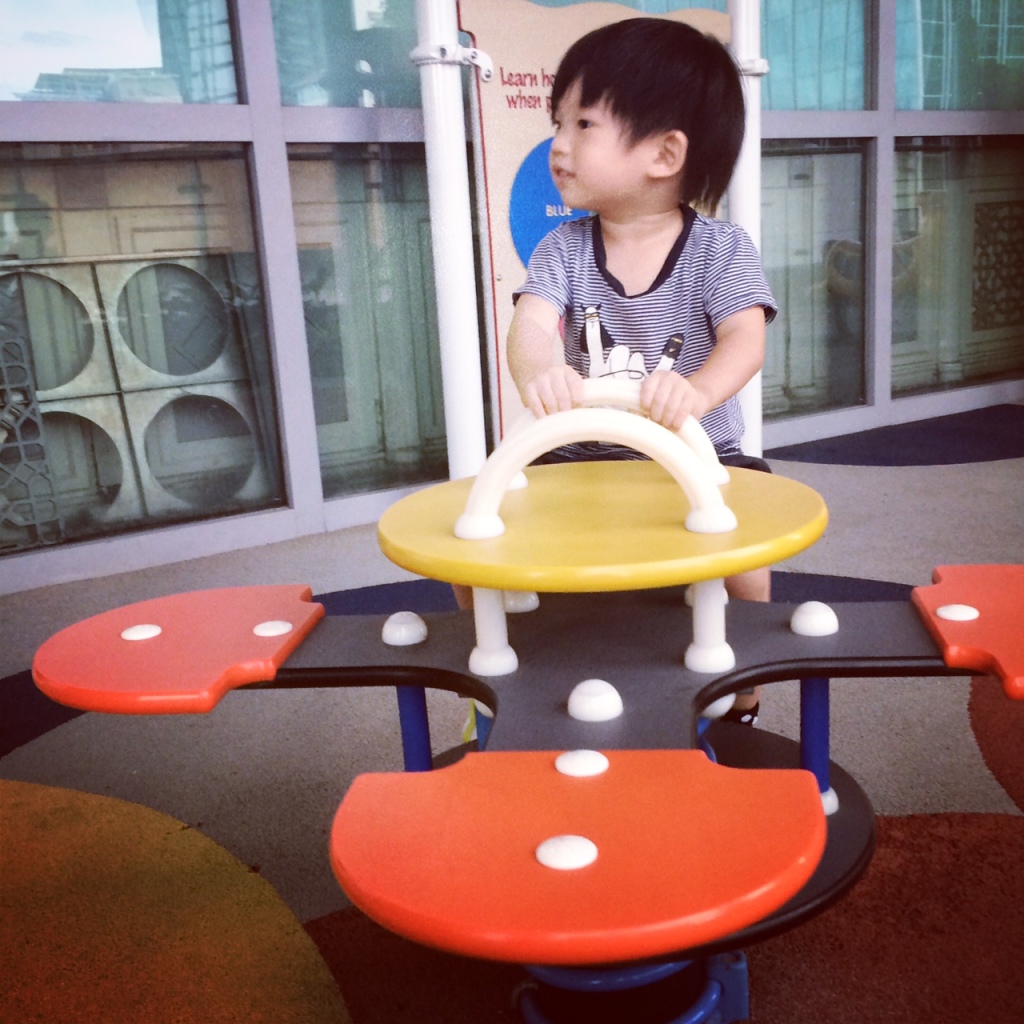 As an extra special treat, we spent a little time queueing up for soft serve at Honey Creme. We were walking past the store and he just stopped and stared at the picture of ice-cream like it was the most delicious thing in the world. "Ice cream, momma?" he asked.
Sigh, he sure knows how to make it hard for a girl to say no.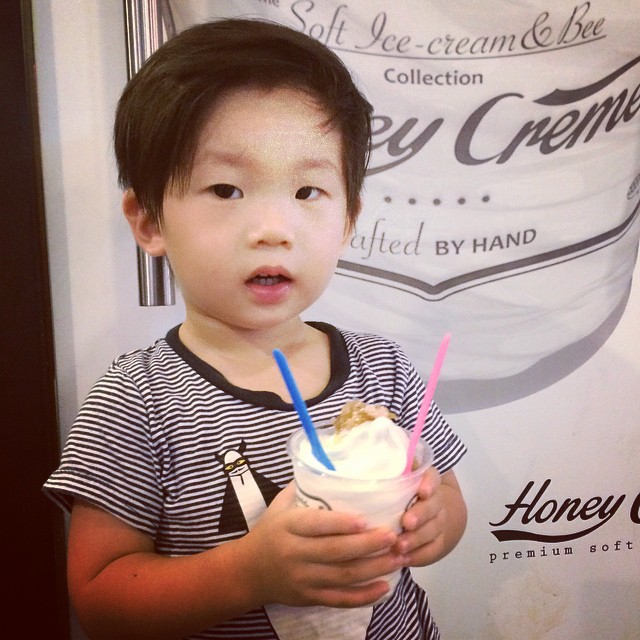 Look at that face! He was thrilled to his toes, holding his precious cup of ice cream with both hands. The soft serve was ok, not particularly queue-worthy but Finn loved it so I don't know, we might just be back for more.