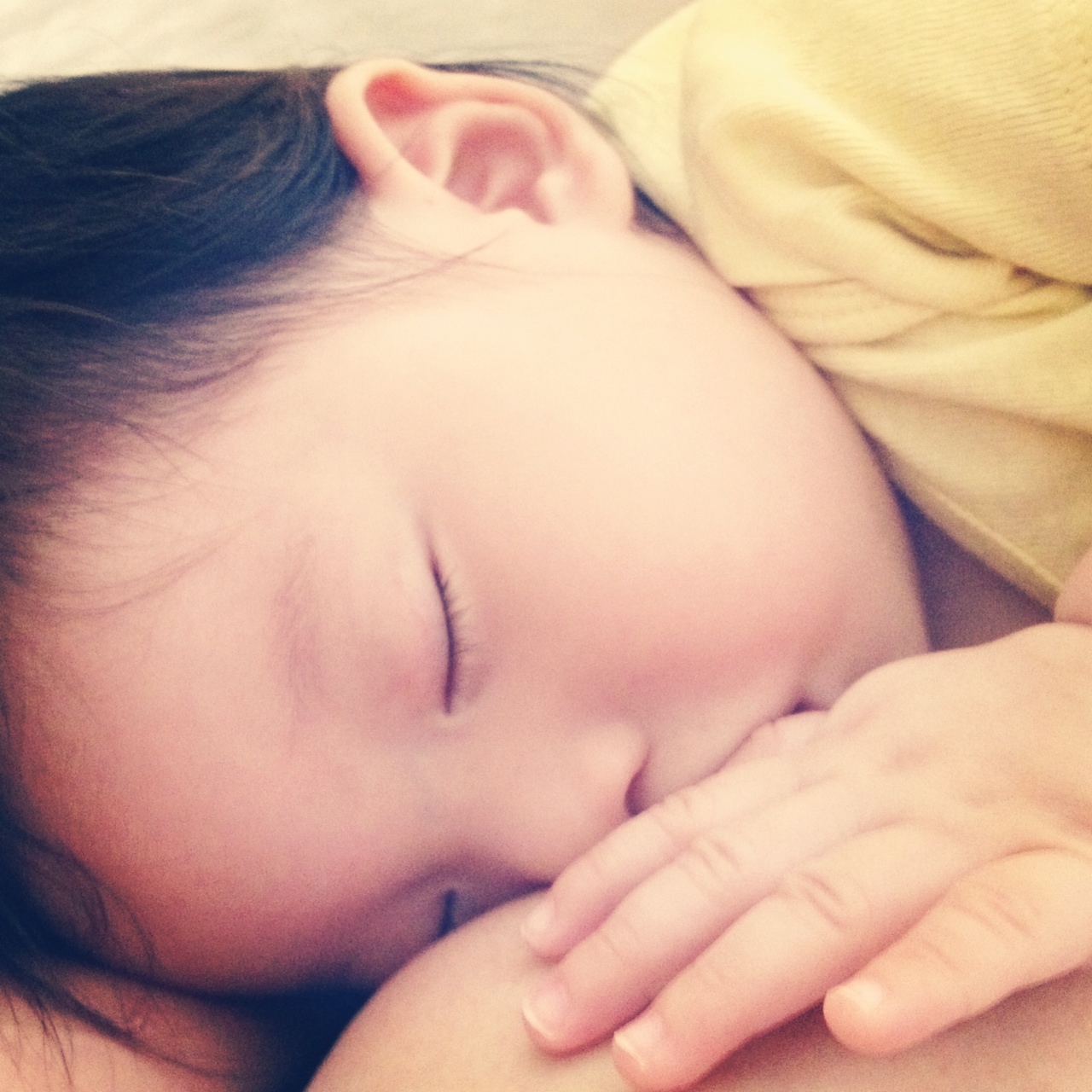 I didn't think I'd get here but for the first time in like, ever, I'm starting to enjoy breastfeeding. Maybe *enjoy* is not quite the right word here. It's less of "I'm enjoying my trip to Disneyworld" and more of "I'm enjoying not getting punched in the face".
I still get the sinking feeling during let down but I'm learning to get that under control by focusing on the fun parts of breastfeeding. Yes, that was fun and breastfeeding in the sentence you just read.
That's a big deal because for me, breastfeeding is usually accompanied by words like "painful, depressing and OMG WHEN IS THIS EVER GOING TO END???"
But after 5 months of latching on baby Finn, breastfeeding and I are now xoxo BFFs yayy!!
So here's my list of breastfeeding fun times.
1. Running my fingers across his cheeks while he drinks. Sure, I can do this at other times but this boy is a squirmy one and the only time he's immobile is when he's attached to my boob. That's 20 minutes of unlimited baby cheek access without any squirming.
2. Magical sandman powers. I try not to use it all the time but nursing is the best solution for a fussy baby. It doesn't matter what he's crying about – too hot, too cold, too bored, too tired, doesn't matter, just pop out a boob and BAM, problem solved. He immediately settles down and his eyes roll back into his head like he's under a potent sleep spell. It's like I'm the magician and my boobs are…ok never mind.
3. Catching his gaze and being rewarded with a milky smile. Once in a while, my sleep magic doesn't work and he glances up at me with those heart-melting baby eyes. And he breaks into a gummy, milky smile. And then my heart explodes with too much love.
4. The way he places one hand on my boob and grips my shirt with the other. Which basically says "ALL MINE! Keep off my property." Strangely, I don't mind it one bit.
5. Talking. Mostly, I do the talking while he does the drinking. Sometimes I tell him about my day. Other times, I tell him about how awesome he is and how glad we are to have him. And every day without fail, I get to tell him that he's loved and special as he's snuggled up in my arms.