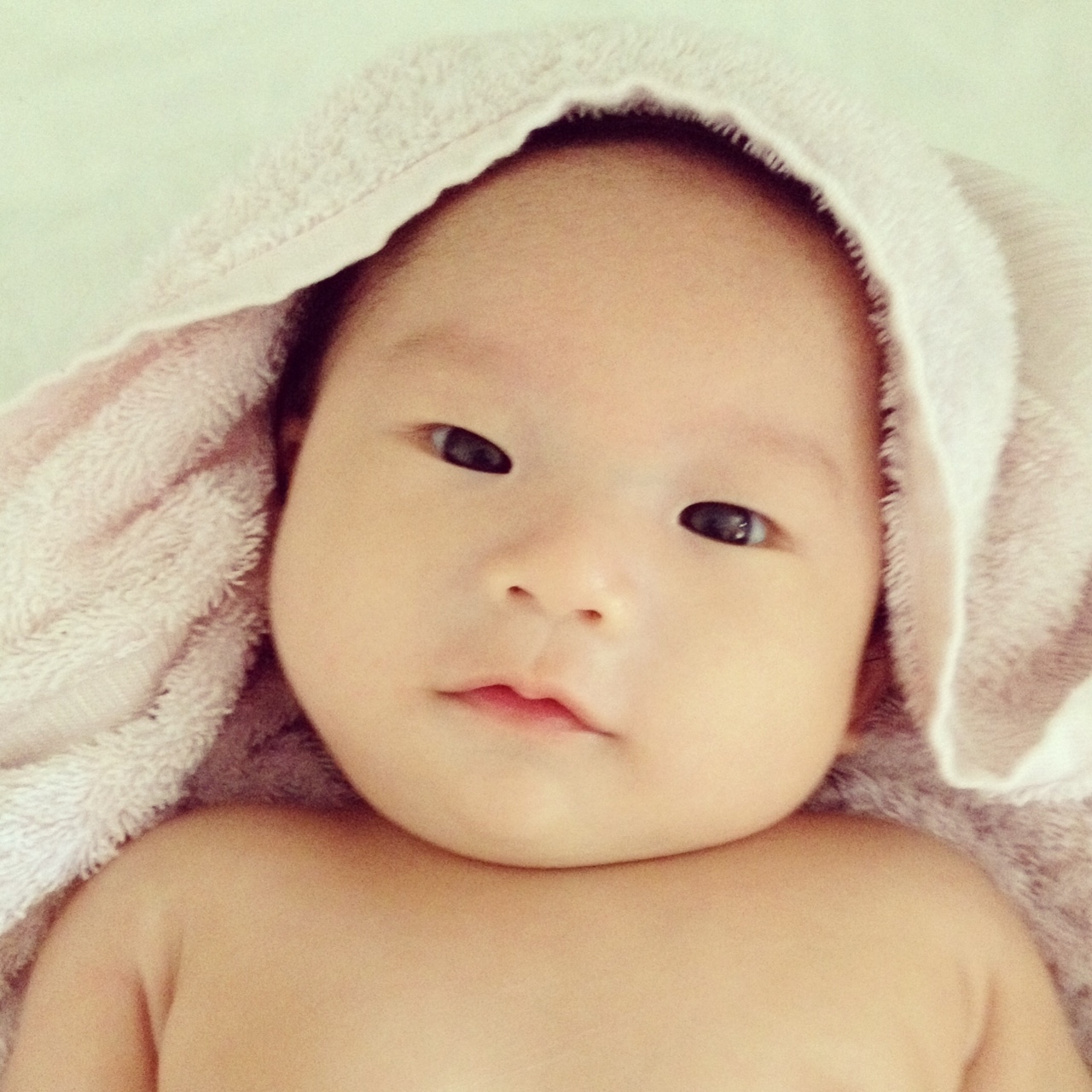 If baby Finn could talk, his favorite phrase would be "I WANT BOOBS!!" You'd think that it means he wants milk, but no, it's the boobs that he's after. Well, occasionally he does want the milk when he's hungry but he only takes about 6-7 full feeds a day. The rest of the time, he just wants to use me as a human pacifier while letting the milk trickle out of the side of his mouth.
I tried giving him a pacifier and it worked for a couple of days until he realized that hey, this feels plasticky and wrong. So we played the spit-the-pacifier-out-while-I-stuff-it-back game, which I obviously lost because the spitting part is so much easier.
For him, every successful spit = 10 points.
For me, catching it in time = 5 points, aiming it into his tiny mouth = 5 points. If it falls onto the floor = -50 points + I have to go rinse it.
It's a stupid game.
So, boobs. Thanks to his obsession, the entire area from my shoulder down to my waist is now a demilitarized zone. Unless he's hungry, he's not allowed to smell it or touch it or look at it or go near it. Which means I can only carry him facing forward and keep him as far away from THE ZONE as possible. The cradle hold against my chest? Impossible unless I want them to come under attack.
And by attack, I mean that he'll burrow his head furiously into my boobs and suck on my t-shirt in a frenzy. He'll be all "2 layers of clothing are keeping me away from these boobs? Imma eat them, nom nom nom…" It's cute and terrifying at the same time.
Last weekend, a friend offered to hold him for a moment and she made the mistake of going for the cradle hold. My son took it as a cue for feeding time and started attacking her boobs. Even though I've just fed him 10 minutes ago and there ain't no milk from these particular boobs. It was just awkward on so many levels.
I'm going to have to teach him the see-no-touch rule.