Nap times used to be my favorite times of the day because much as I enjoy their company when they're awake, the fact is that I enjoy their company a lot more when they're asleep. It's the only hour of peace and quiet I get every afternoon so it's kind of like a big deal.
Recently, they seem to have outgrown their naps, which means that I not only have less time to myself, I now have to come up with ways to keep them occupied constructively.
One of those ways – develop their artistic talent. Also know as giving them a bunch of chalk and a chalkboard.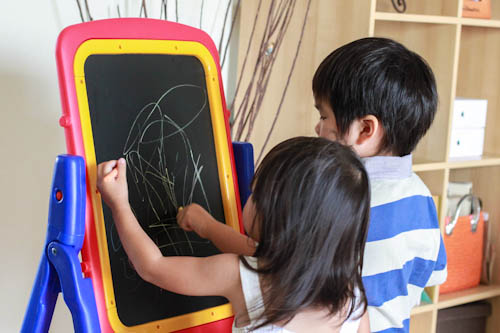 Kirsten spent like 30 seconds drawing some squiggly lines only to realize that she was more interested in posing for the camera.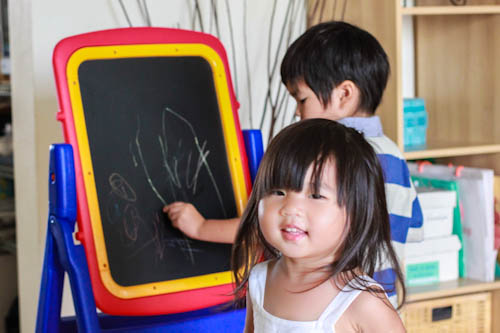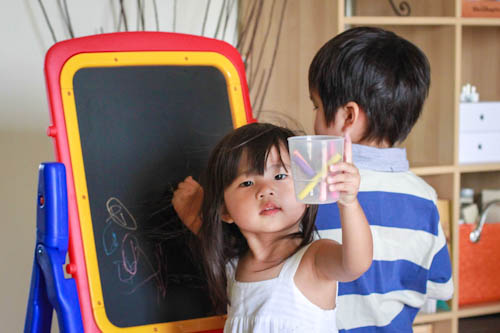 I guess it'd be nice if they turn out to be child prodigy artists but I'm also ok if they end up developing other useful skills, like how to pose while holding an object, which is one of those underrated talents in life.
We'd be happy either way.