Universal Studios opened its new ride Madagascar: A Crate Adventure yesterday and we were there for a test run with the kids. I have several guiding principles in life and one of them is never to turn down an invite to a theme park. Unless that theme park is Haw Par Villa, then it's literally over my dead body, which incidentally would fit right in with the place (the dead body, I mean).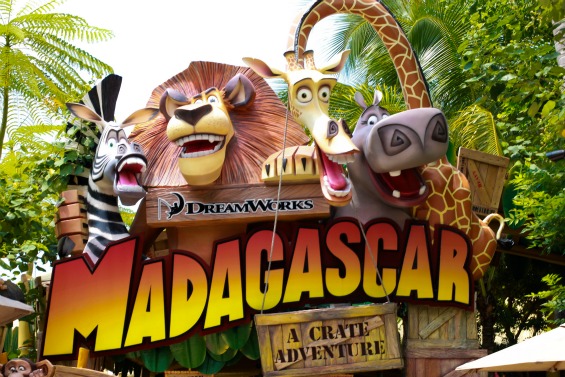 Truett was very excited to be going to "newsal studios to see the big, giant ball with a lot of smoke" and he was even more excited to find out that there was a lot more to newsal studios than the giant ball, which you technically could see for free at the entrance. His first ride on the Madagascar Crate Adventure was like an epiphanic moment for him. The whole time, he sat looking like it was the most awesome experience in his life and after we were done, he made us go on another 3 more times.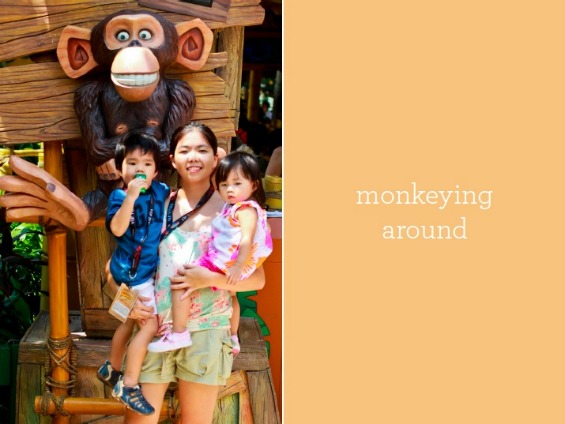 I'm not going to spoil it for you, but suffice to say, it's going to be a hit with the kids. And adults who don't like the death-defying drops. Previously, they had only been on the carousel and teacup rides, which is basically like running on the spot, except with nice music and colorful animals.
This was their first proper theme park ride, with all the magic of themed characters, adventurous sets and a real moving boat. In short, they loved it.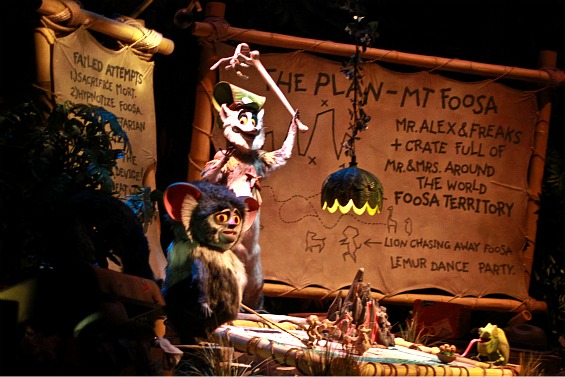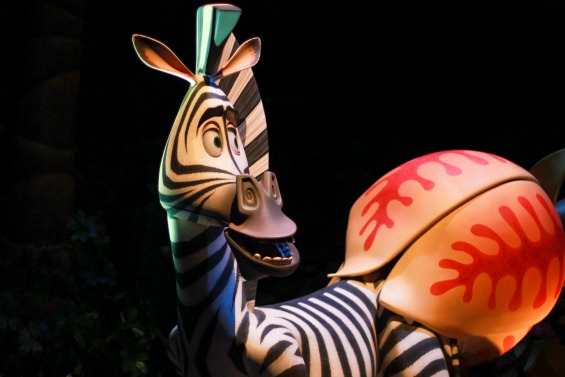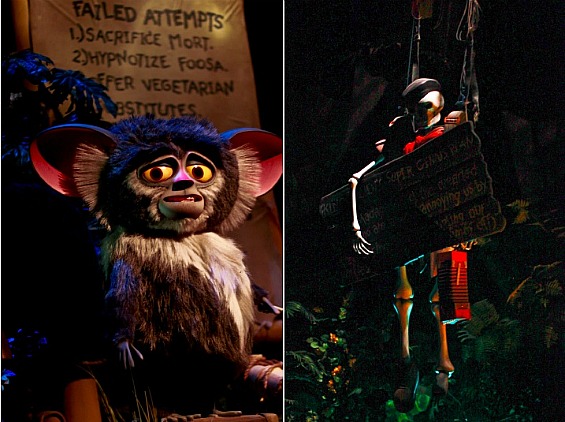 In fact, it was so fun that Van Persie was there to try out the ride because obviously, Arsenal players have better things to do than lose matches now that Manchester United has taken the league. Sorry Arsenal fans, couldn't resist.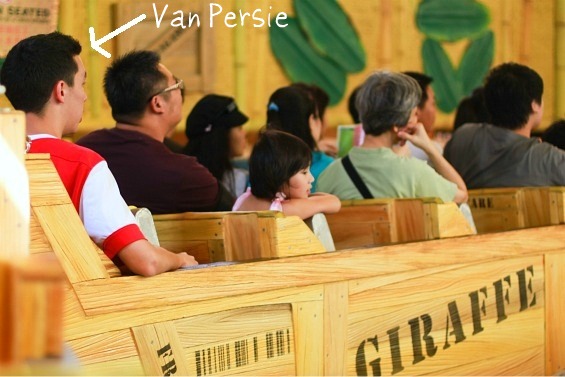 Also, thanks to the folks at Universal, we had a very nice lunch at Casa del Wild. This is probably where I show you pictures of the food but my food photography sucks so here's a shot of the entrance.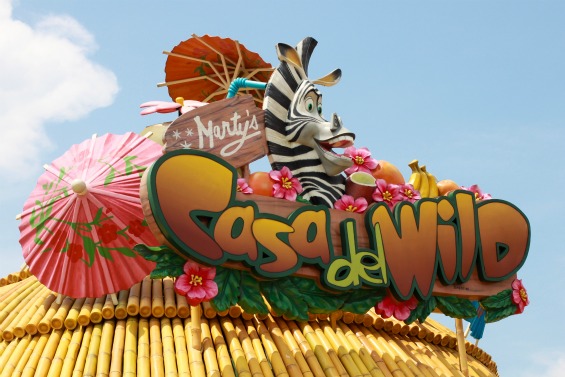 As usual, the rest of the park was lovely. Truett was tall enough to go on his first roller coaster ride and he went on that 4 times as well. I asked him if it was scary and even though he was all "It's not scary, just FUN", I had a really good time seeing the look of pure terror on his face during the drop.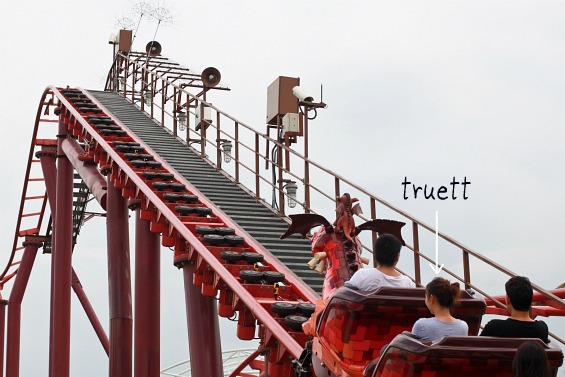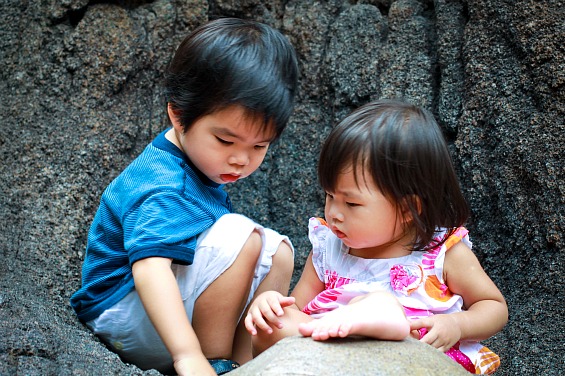 I'm not very good at posing for pictures so left to my own devices, this is what I usually do. The husband kept saying it was boring and I should try out some new moves.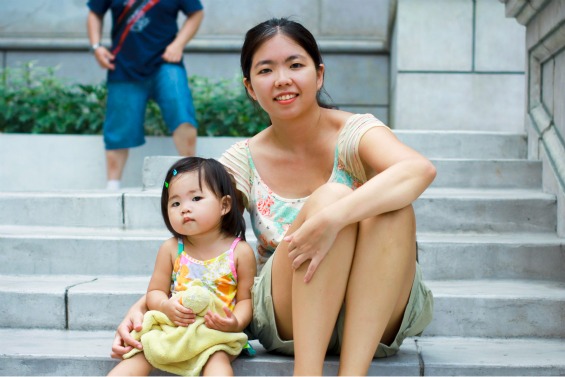 Fortunately for me, there were all these people with wonderful ideas on how to take a proper photograph and all I had to do was to watch and learn. What do you think?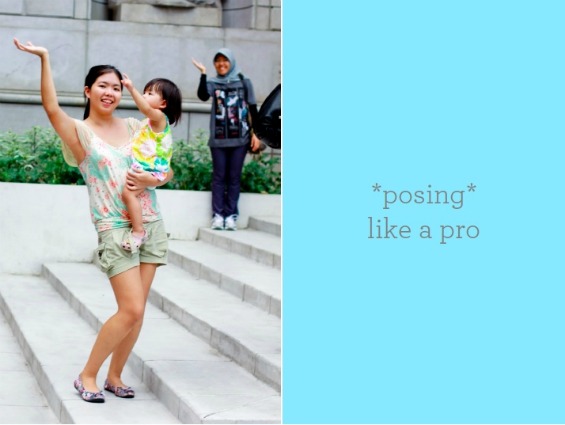 Baby girl had some pretty awesome moves of her own so she showed me a couple of good ones. I'm probably going to leave the posing to her from now on.