The kids skipped school to check out the new Adventure Cove at RWS last Thursday and you know I hardly rave about such attractions but I'm going to take a moment to rave about it.
It was surprisingly very fun.
How fun? This fun.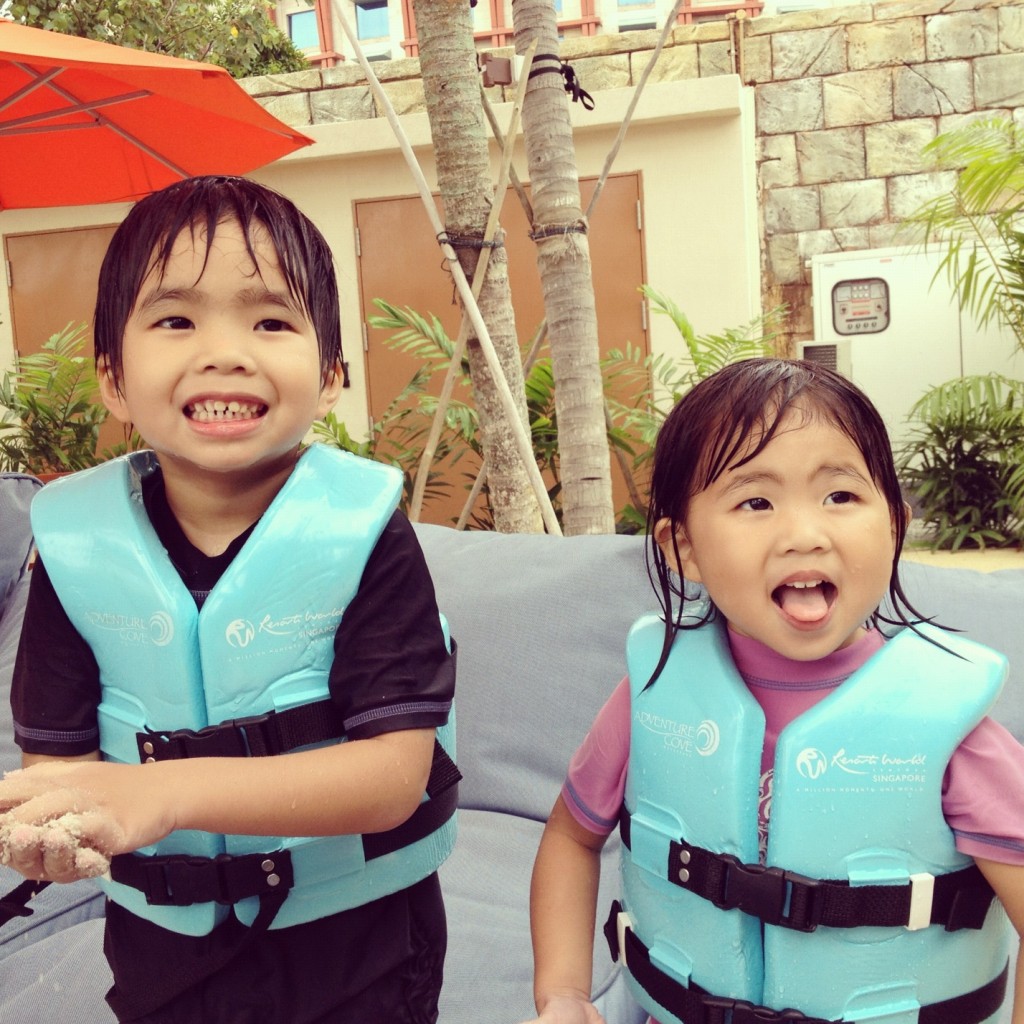 It looked ordinary enough when we entered the place so we thought it was like a tiny waterpark like Wild Wild Wet. First of all, the place is massive. There are a total of 13 attractions and by the end of the day, we only managed to check out 4 of them.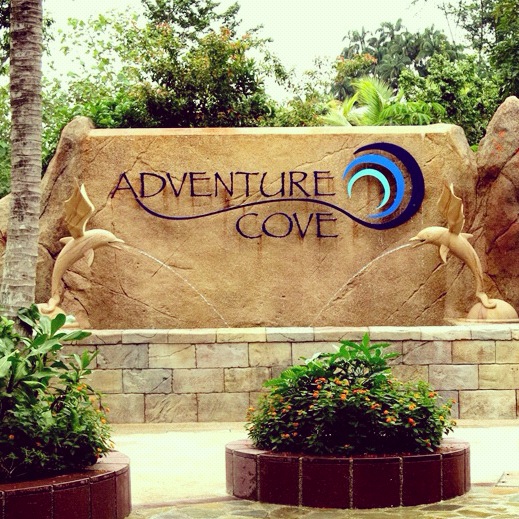 1. Big Bucket Treehouse
This is an interactive water play area similar to the ones at POLW or the Zoo. There's a huge bucket that tips over, some climby areas, 2 water slides and lots of splashy things. Kirsten loved it so much she spent like 3 hours running around non-stop. Apparently kids under 122cm need to be accompanied by an adult but she went on it like 15 times on her own before one of the lifeguards spotted her. But they were really nice about it and one of the girls even offered to ride it with her another dozen more times.
2. BluWater Bay.
It's a wave pool with gorgeous landscaping and a rest area where you can sit back and sip a couple of mojitos while Copacabana plays in the background. About the wave pool itself, you can either swim around or lounge in one of the floats provided. I did the lounging on the float while Truett (in his life jacket) dragged me around to catch the waves.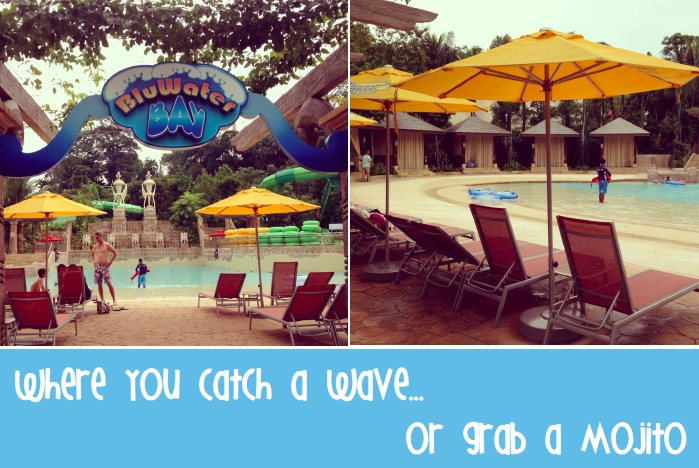 3. Riptide Rocket
Ok, this one is Truett's favorite ride in the entire park. It's a hydro-magnetic coaster that rides like an intense rollercoaster on water, complete with climbs, plunging drops and quite a bit of speed. Tru went on it with the husband 6 times and he was all "it's SO SUPER FUN! Can you sit with me please please please?" I took one look at it and I told him "Mommy will do a lot of things for you, but riding on a crazy water rollercoaster where I could get flung out violently? Nuh uh."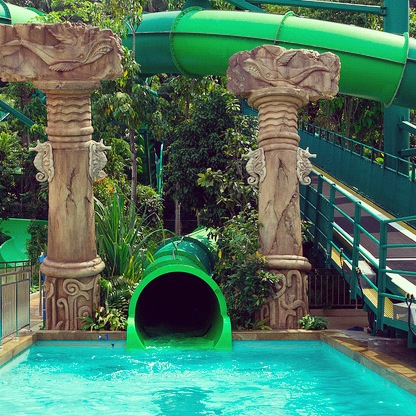 4. Adventure River
If you feel like chilling out and taking a breather, there's a river that takes you around the entire water park with different stops at the various attractions. Again, there are life jackets provided so you can either swim or relax on a float. Plus the water is heated so baby Finn had a nice time splashing around in the nice warm water.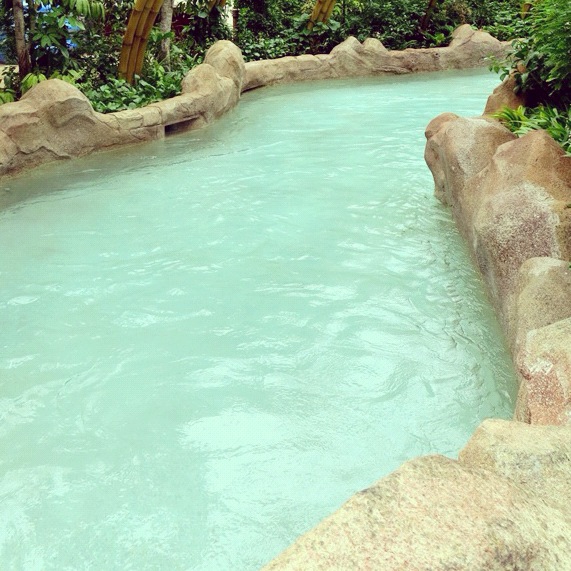 There were also a number or rest areas around the water park, which was rather thoughtful. When baby Finn got tired and hungry, I could grab one of the beanbag chairs to nurse him and read a book while the husband brought the two big ones for more rides.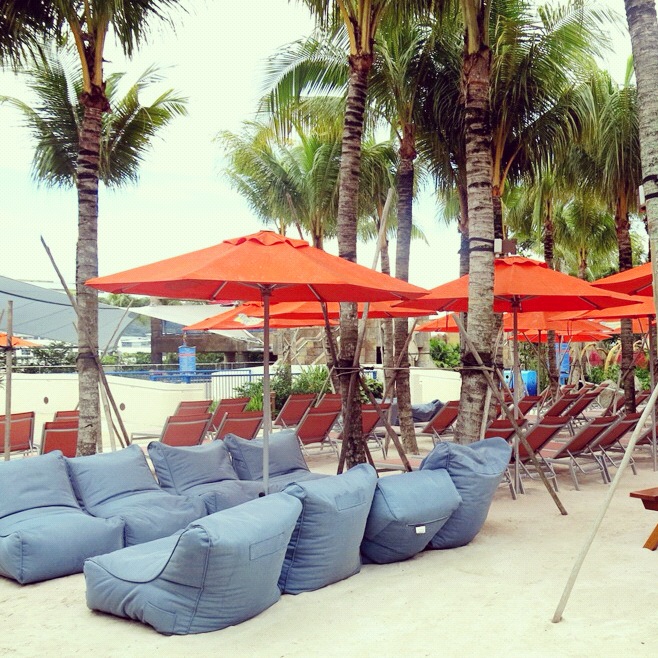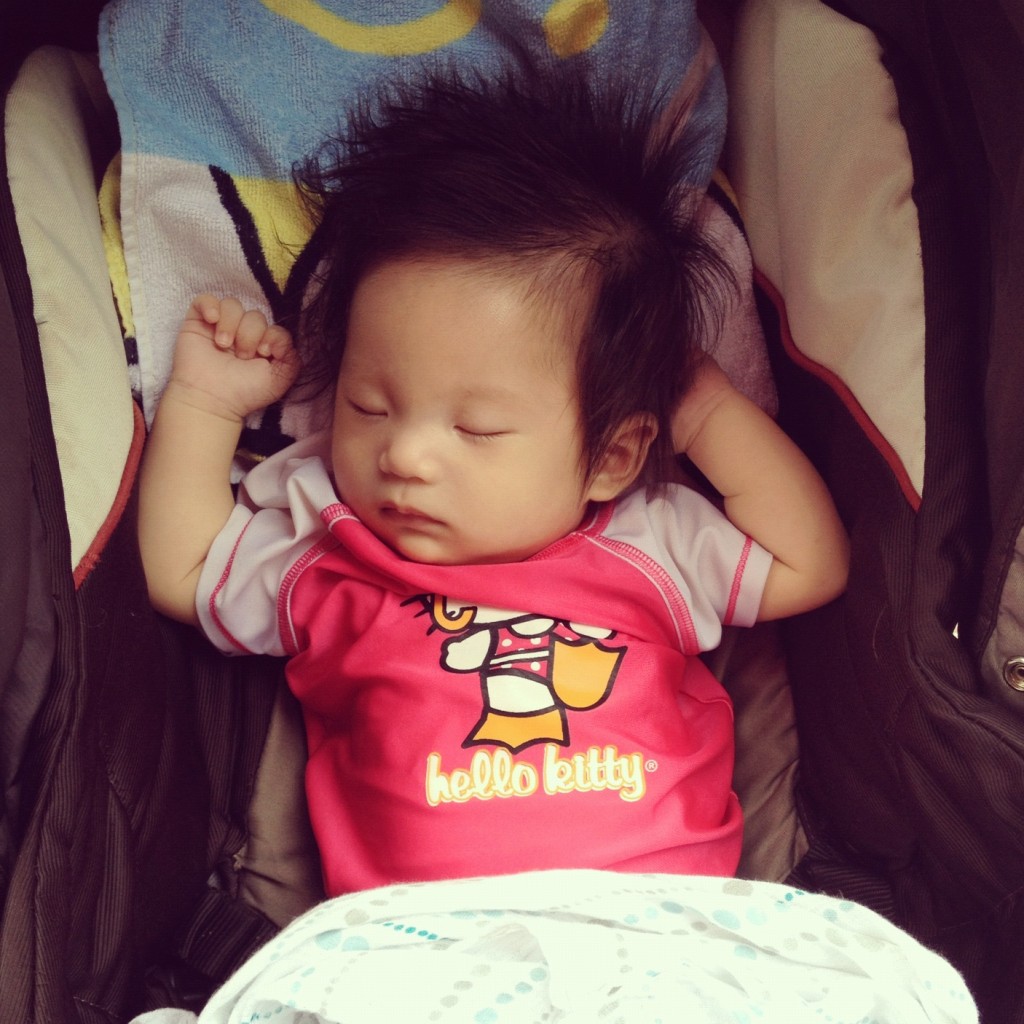 And that's Finn looking knackered after a long day of fun. As for why he is in a Hello Kitty rashguard? He doesn't have his own swimwear yet so he's dressed in Kirsten's hand me downs. Plus the little guy is manly enough to pull off a girly pink top, don't you think?