Ever since our trip to Melbourne, the kids have been wanting to visit farms to hang out with animals. So we searched the Internet and we found a place called Kid's Kampong, which is Malay for "native village". Which basically means a place with lots of old stuff and animals.
The entrance fee was $1 each, and it includes a bowl of animal feed, like fish pellets, rabbit hay and carrots.
When we walked in, there was a huge pond with lots of flappy fish. These fish seemed to be really hungry and they swam right up to the kids waiting for food. Some of them were practically on dry land, flapping around for a pellet. Fish are so not my thing, unless they're crispy and golden brown with a side of fries.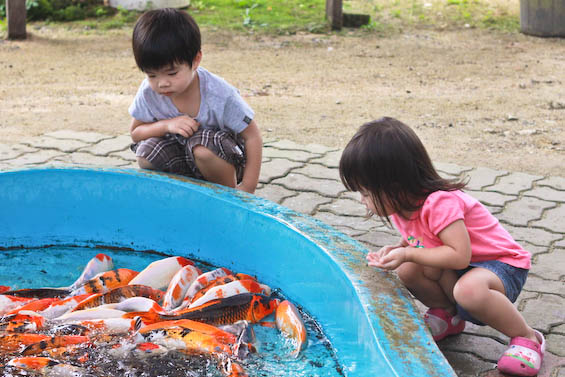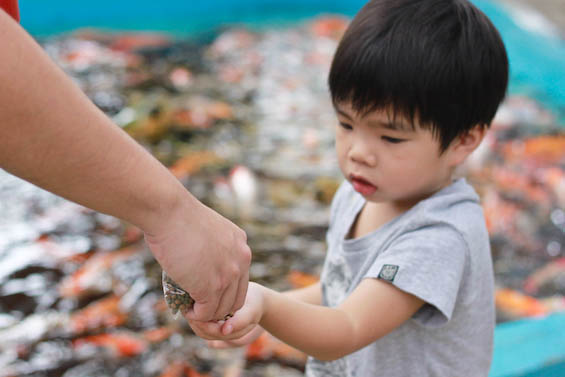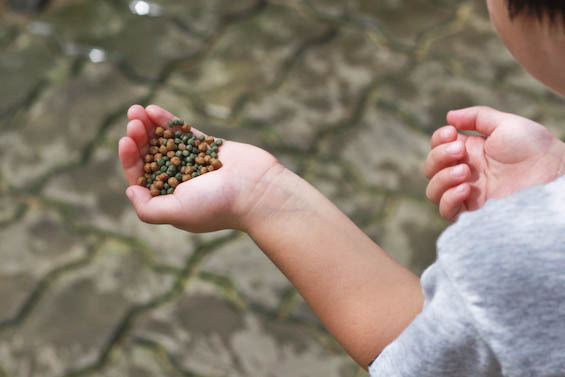 Tru knew this handful of food had magical fish-drawing powers and he held it carefully, rationing it out one at a time instead of flinging the whole thing into the pond. Some of the fish would eat right of his hand and Kirsten would be all "ewww I don't like the fish to touch me."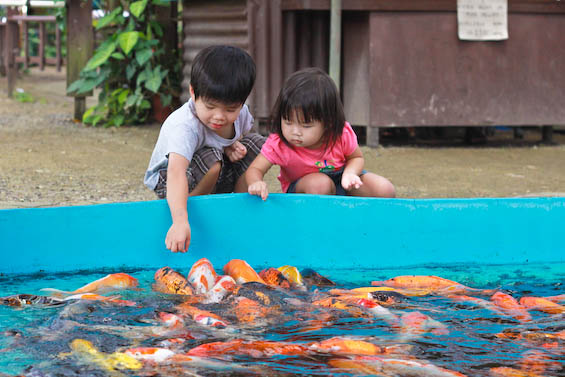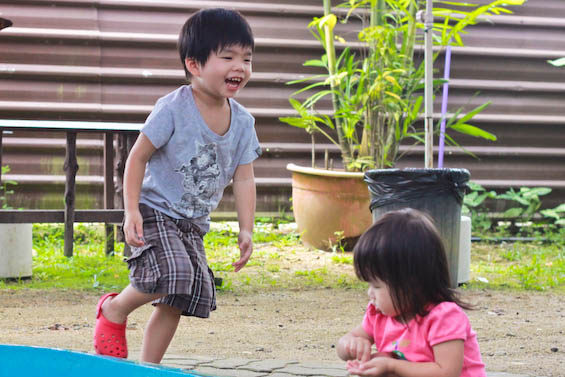 The ducks were kind of cute, with their yellow bills and orange feet. And they have kind eyes, unlike chickens who have crazy eyes.
If a duck could talk, it'd be all friendly-like, with a "Hey, how's it goin'? I'll be over here chilling out having a swim and a sandwich."
If a chicken could talk, it'd say "I'mma bite your ass. Because I'm crazy."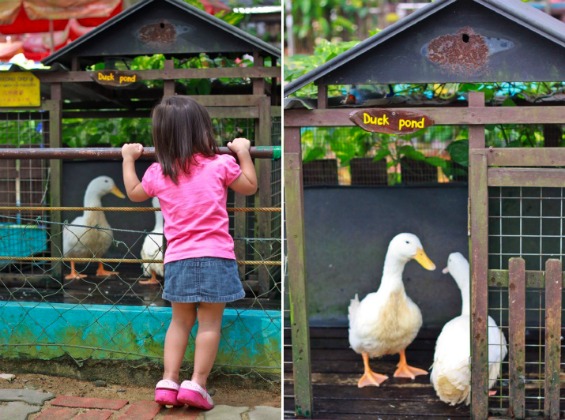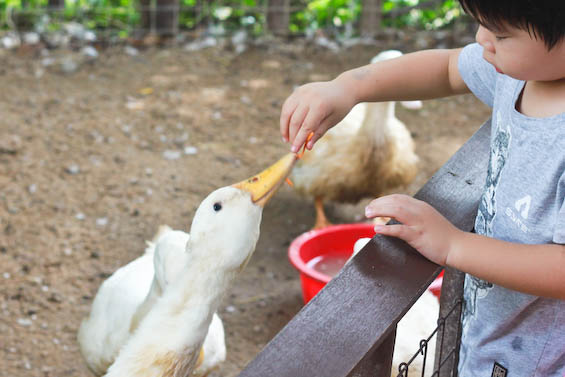 There were also bunnies, which were surprisingly clean. Like this little guy that I almost wanted to bring home.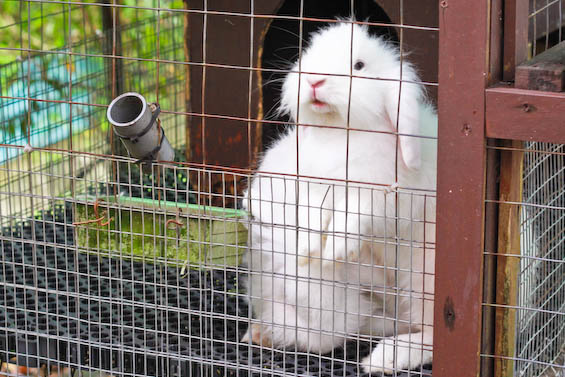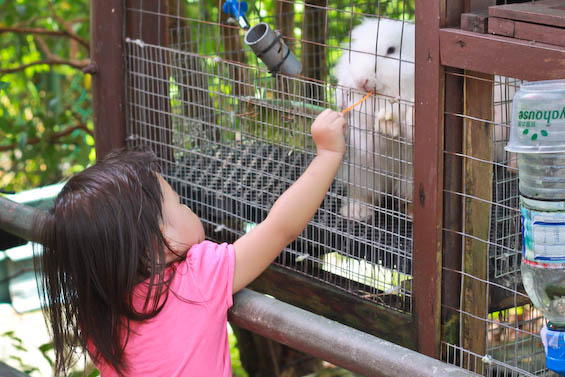 A morning of fun for 4 dollars? Totally worth it.